Heartland Bank saw a 43% rise in reverse mortgage loan repayments in the past year as customers took advantage of the roaring house market to sell up and pocket gains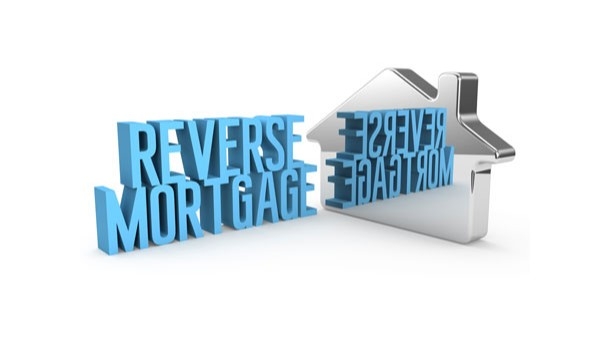 Heartland Bank saw a 43% rise in reverse mortgage repayments in New Zealand during the past financial year as its customers took advantage of the steaming house market to sell up and reap cash returns on their properties.
But despite seeing what it described as "elevated" repayments, ($93 million worth) Heartland had a record year for new reverse mortgage business in New Zealand ($102 million, which was over 30% higher than the previous year). It increased the size of its reverse mortgage receivables here by 7.4% to $602 million, with NZ reverse mortgage net operating income rising 3.6% to $24.4 million.
Heartland Bank's parent company Heartland Group Holdings announced an after-tax profit of $87 million for the June 2021 year, up nearly 21% on the previous year after a very strong second half. The group is targeting full year earnings for 2022 of $93 million to $96 million.
Heartland Bank chief executive Chris Flood said the elevated level of reverse mortgage repayments in NZ was "a product of our older borrowers taking the opportunity to sell their properties at levels or prices that two or three years ago they thought wouldn't be achievable".
"It then gives them greater options to finance their next stage of their retirement in a different way either through entry into a village or into a smaller but better quality location outside of where their original home was," he said.
"It's happened in Australia as well, but not quite to the same extent that we experienced here in New Zealand."
So, is the level of NZ repayments a concern or problem?
"No, I don't think so - 7.4% growth is still very solid and the pipeline is continuing to build," Flood said.
"...The baby boomer cohort is really starting to move now into an area where we will be of interest to them. That ranges from 57-75 - obviously a population bubble - and our average customer comes in at 72.
A solid pipeline
"So, we think there's going to be a real solid pipeline of potential borrowers who are asset rich and cash poor - and particularly given house price inflation over recent years, will want to access some of that equity and live a better quality retirement. So we are really excited about the product," Flood said.
In terms of reverse mortgage business ahead, Flood said Heartland had "record level pipelines".
"The last three months had been at highs for us in terms of new lending...This lockdown will slow things."
During the level 4 lockdown last year, Flood said Heartland had observed that the normal regular monthly drawdowns by reverse mortgage customers had reduced as they were not able to spend. Execution of new loans had slowed down. And getting valuations had presented problems.
"But what we have noticed - and it's only been a week - is the actual level of inquiry and the number of phone calls or packs that we are sending out to customers to give them more information hasn't really reduced in this lockdown."
Heartland is putting a lot of emphasis on development of its digital platform. And it is now using this to selectively target the ordinary mortgage market. It has been aggressive in cutting interest rates this year. Specifically, it is keen on the refinancing business, where it is targeting loans below 80% loan-to-value ratio that can easily be done online.
Flood says about $5 billion of the $9 billion of loan refinancing that occurs each month would fit into the type of loan targeted by Heartland.
"I'm really excited about it. As the CEO of a small bank here in New Zealand to be offering the rates that we are relative to the rest of the market, it is not something that I expected to be able to do three or four years ago and it is really the development of our digital platforms that have given us the opportunity to do that.
"So when we first launched we had a philosophy around operating in areas where we could be 'best or only' - so, clearly reverse mortgages and motor were two areas where we put a lot of attention in. We grew our asset finance book as well. And we are really seeing that start to grow at quite a clip. I think that has good prospects for the year ahead. But now what we are seeing is we can not just have the best or only product but potentially the best delivery platform."
In terms of the $5 billion worth of mortgages that refinance every month that Heartland "would be interested in", Flood said they "only need a small percentage" of those customers to value an online proposition, "that's frictionless that takes a lot less time that doesn't require them to move all their facilities from one bank to another but simply rather get the home loan that they want at the rate they want it easily and efficiently".
Heavy lifting
"...Technology, or the borrower, does most of the heavy lifting. We are digitalising the back end of our platforms now so we had a focus of building a front end that made it easy for a customer to come to us and be approved - but we did have manual processes across the business that we had to employ staff for - that's now been replaced by technology and end to end processes. So quite an exciting proposition.
"...So, we only need a small number of that $5 billion - bearing in mind Heartland's a $5 billion-bank - to value that proposition for it to be meaningful to us."
Flood said the bank was "seeing a lot of inquiry" and has approved "hundreds of millions of dollars" of new loans.
"...What we are seeing is two things: Our pipeline of approved and client accepted facilities increase - and then the amount of monthly draw that we increase. Before this lockdown we were expecting drawings of around $16 million to $17 million. It was $12 million to $13 million the month prior and our pipeline indicated that next month would be higher again. So, we shall just have to see how that pans out in terms of a level four lockdown across the country. But the signs are all very positive."
Late last year Heartland revealed that it was mulling the possibility of pulling out its motor vehicle financing business as a separate arm. 
Asked about whether that was still under consideration, Flood said: "There's no decisions been made to do that.
'Can split out the motor vehicle business if we want'
"But what we have done is we are setting up the business in a way that we can split it out if we choose to.
"That means creating stand alone systems and dedicated staff and one of the advantages I guess Heartland has always had is that we have been very narrow in our proposition, so we have people that are very good at selling motor vehicle loans to motor vehicle dealers, we have people who are very good at selling reverse mortgages to reverse mortgage borrowers and the same with our asset finance and our livestock finance propositions by way of example.
"So, having a dedicated resource in certain areas is something we actually started with now we are making sure we have stand alone systems and can operate in that way - should we decide to."
In terms of the overall result the Heartland group produced for the June 2021 year, Flood said "it was a very good second half for Heartland".
"We have continued to build on that and obviously we are focused on growth in terms of profitability and in terms of ROE [return on equity] and in terms of, clearly, balance sheet.
"...So, that sort of continued boring trend that Heartland rolls out, which is 10% growth across the board, is rolling on again to next year."
*This article was first published in our email for paying subscribers. See here for more details and how to subscribe.