Kiwibank posts annual profit of $126 million as net interest income surges, lending grows and the bank writes-back Covid-19 loan provisioning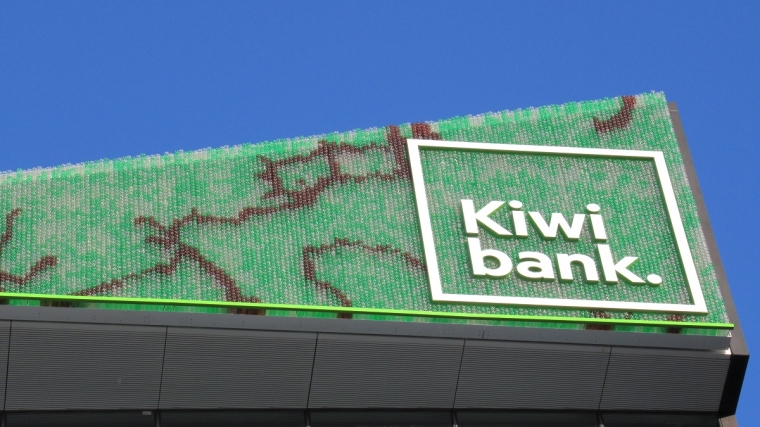 Kiwibank's annual profit is up 121% off the back of strong housing lending growth, after writing back credit impairments, and delivering a 16% jump in net interest income.
Kiwibank's net profit after tax for the June year rose $69 million to $126 million from $57 million in the June 2020 year. That's just shy of the bank's record annual profit of $127 million in 2015.
Operating income rose $44 million, or 8%, to $577 million, out pacing a 3%, or $14 million, increase in operating expenses to $422 million.
Net interest income increased $73 million, or 16%, to $528 million. Net interest income measures the difference between the revenue generated by a bank's interest-bearing assets such as loans, and the expenses associated with paying on its interest-bearing liabilities such as deposits. Kiwibank's net interest margin rose eight basis points year-on-year to 2.03%.
CEO Steve Jurkovich told interest.co.nz rising net interest income was helped by "a really strong movement" by savers away from term deposits to on-call deposits which typically have lower interest rates.
"People's willingness to tie up their money for a 1% return is pretty low. So we haven't seen a drift away from banks in terms of people keeping their savings there, but certainly we've seen a really big shift in the deposit mix, which is going to on-call accounts and moving away from term deposits," Jurkovich says. 
Meanwhile, Kiwibank recorded credit impairment reversals of $19 million versus credit impairment losses of $51 million in the June 2020 year.
The bank grew net lending by $3 billion, or 13%, with residential mortgage lending up $2.2 billion, or 11%, and business lending increasing $800 million, or 51%.
Jurkovich says a combination of strong lending and deposit growth, cost discipline, benefits from technology and digital investments, and the anticipated release of bad debt provisioning for COVID-19, contributed to the improved result.
"The strong housing market has played a significant role, as well as our consistently competitive and market-leading interest rates. In addition, the focus on growing our frontline banking expertise and starting to expand our reach via advisers, demonstrates our changing business and the shifts we are making to better meet customer preferences, as well as how we are showing up to help more Kiwi homeowners in a variety of ways," Jurkovich says.
He says Kiwibank is working to support any customers impacted by the latest Covid-19 Level 4 lockdown, noting the anxiety and uncertainty some may be feeling.
"We've moved quickly to update information on our website. We urge customers worried about their financial situation to get in touch so we can work through the options available," says Jurkovich.
"With the situation changing day-to-day we'll continue to monitor and respond as necessary."
Kiwibank's common equity tier one capital ratio, as a percentage of risk weighted exposures, dropped in the year to June to 10.9% from 11.4% The current Reserve Bank mandated minimum is 7%. The bank's total capital ratio rose to 13.2% from 12.6%, versus the 10.5% minimum.
During the June 2021 year Kiwibank paid its shareholders - the NZ Super Fund, ACC and NZ Post - $6 million in dividends, down from $17 million the previous year.