It's time New Zealand's bureaucrats and politicians took responsibility for enabling car crashes caused by their issuing of financial services drivers licences for use anywhere in the world except NZ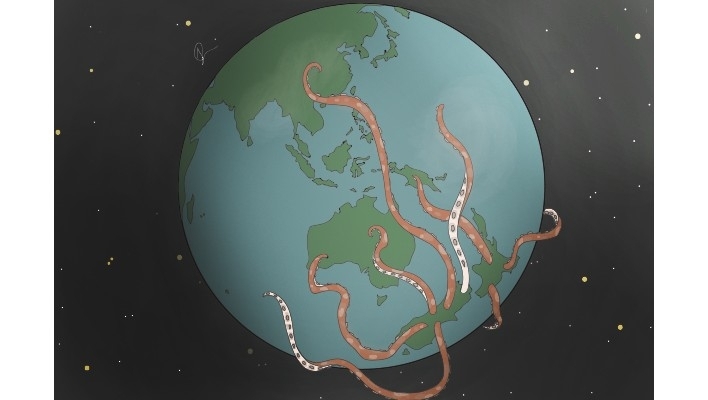 By Gareth Vaughan
The role of New Zealand foreign trusts in the Pandora Papers once again highlights the view among our bureaucrats and politicians that if NZ entities are used in dodgy or criminal activity overseas, it's not our problem.
This takes me back six years to comments David Mapley, a Swiss domiciled Brit, made to me in relation to NZ registered financial service provider London Capital NZ Ltd. This company left a trail of destruction in its wake overseas and its shareholder was jailed in Germany.
Mapley described London Capital as "a pump and dump financial group" that "fraudulently" established companies for short-term, super-normal profiteering "from market manipulation and aggressive share selling programmes to investors based in countries of weak financial regulation and law enforcement."
Trying to clean up the mess he sought assistance from the Financial Markets Authority (FMA) and the then-Commerce and Consumer Affairs Minister Paul Goldsmith. Mapley was told, however, that even though London Capital was a registered NZ company, and had been a registered NZ financial service provider, NZ authorities couldn't, or wouldn't, be responsible for what the company did overseas.
And this was even after London Capital's sole shareholder, an Australian named Bryan Cook, was arrested in Switzerland and taken to Germany where he received a jail sentence after conviction for share market manipulation. Mapley's point was that NZ is part of planet earth and ought to act like it.
"Basically you're giving drivers licences to people who can go and drive anywhere in the world apart from New Zealand and cause whatever carnage and crashes, but it's not your remit, you don't care," Mapley told me in a 2015 interview.
"You can't give a licence [or registration] to an entity to act offshore without them having a presence in New Zealand. To hand over a driving licence to someone to go and drive elsewhere on this planet who has never even driven a car in your own country is kind of irresponsible. They need to have someone accountable in New Zealand. And I mean accountable by proper staff that if there's a problem someone can step in and grab these people, round them up and say 'what are you doing', " said Mapley.
"Funny enough New Zealand is part of this planet when it hands out willy-nilly licences to go around and be a James Bond killing markets elsewhere."
In terms of the NZ foreign trusts that have surfaced in the Pandora Papers, Mapley's comments hit the mark again.
The Pandora Papers detail the leaked records of 14 offshore financial services firms obtained by the International Consortium of Investigative Journalists. They show business people and politicians from Russia, Romania, China and Brazil using NZ foreign trusts to build and hide their wealth. They also show NZ foreign trusts holding hundreds of millions of dollars for the Legion of Christ, a wealthy Roman Catholic order disgraced by an international pedophilia scandal.
NZ foreign trusts are taxed based on the residence of the settlor, or the ultimate owner, rather than through the residency of the trustee who is NZ based.
Therefore so long as the settlor and assets of the trust are located overseas, the trust won't be subject to NZ tax. And although Inland Revenue holds information on all NZ foreign trusts, this information isn't publicly available. 
Transparency International argues NZ should remove the ability for settlors to avoid or hugely mitigate tax and financial transparency obligations in their home country. However, there appears to be no urgency from the Government to make any changes.
That's despite the fact that it's hard to see what these foreign trusts are achieving for NZ Inc that's beneficial. Apart from creating a stream of fees for a few NZ white collar enablers, of course.
In terms of the financial service providers' register (FSPR), it's a phone directory type registry for NZ financial service providers that involves registration but not necessarily licencing or regulation. This disconnect between registration and regulation has caused confusion and been misrepresented by NZ registered companies in dozens of countries, often by companies registered in NZ but with little or no physical presence here.
One company that exploited this FSPR confusion, and used it for cross jurisdictional regulatory arbitrage opportunities was London Capital. Another was Vivier and Company. More than five years after being removed from the FSPR at the FMA's behest, Vivier remains a registered NZ company offering banking services even though it's not a registered bank or non-bank deposit taker, both of which are supervised by the Reserve Bank.
Interest.co.nz wrote about angry Vivier investors earlier this year. The mastermind behind Vivier appears to be a convicted British fraudster.
So what did David Clark, the current Commerce and Consumer Affairs Minister, have to say about Vivier? Here's what Clark told me, via a spokesman, in April.
"If the relevant financial services were provided in New Zealand, a number of requirements are in place to protect against misuse of client funds which I understand is being alleged here. These include requirements in relation to the keeping of client money, the fair dealing requirements of the Financial Markets Conduct Act, and anti-money laundering and countering the financing of terrorism requirements, along with the requirement to register on the Financial Service Providers' Register."  
"Where a New Zealand registered company is operating overseas, it will be subject to the laws of that jurisdiction," Clark said.
So there we have it once again. If a NZ financial services company is up to no good overseas it's not our fault, not our problem. That's even though many such companies trade off NZ's likeability and good reputation whilst having little, if any, real connection to this country.
So whether it be misuse overseas of our FSPR, companies or foreign trusts, it's not our problem and we won't take any responsibility. Led by the Ministry of Business, Innovation & Employment, our bureaucrats have instead revelled in NZ's leading position in the now discredited World Bank Doing Business report.
Well, it should be our problem. NZ's bureaucrats are the enablers of these entities and the people who misuse them. And our politicians' acquiescence, year after year, is shameful. 
It's well past time for a major attitudinal change and for NZ authorities to take responsibility for the foreign trusts, companies and financial service providers they enable that have little or no real links to this country yet leave a trail of victims in their wake overseas whilst dragging NZ's name through the mud.
*This article was first published in our email for paying subscribers early on Tuesday morning. See here for more details and how to subscribe.