ANZ NZ's annual profit pushes above $1.9 billion helped by strong housing lending and lower loan provisions; 70% of total lending now housing lending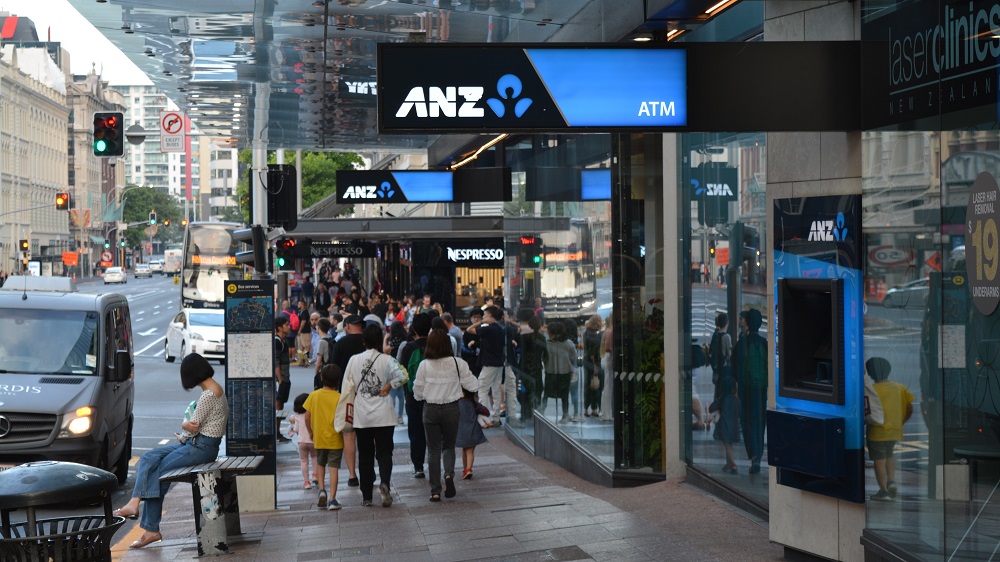 ANZ New Zealand says annual profit jumped 44% as the country's biggest bank rose a surge in housing lending and reduced provisions for bad loans.
The bank's September year net profit after tax jumped $583 million to $1.919 billion from $1.336 billion last year. That's not too far shy of ANZ NZ's record annual profit, which was $1.986 billion in the September 2018 year.
CEO Antonia Watson says the rise was driven by record demand in the housing market, a stronger than expected economy, and a significant drop in the loan provisions ANZ NZ put aside last year.
Housing lending reaches 70% of total lending
The bank grew home lending by $9.3 billion, or 10%, to $99 billion over its September year. According to figures from Aussie parent the ANZ Banking Group, housing lending reached 70% of ANZ NZ's total lending at September 30. That's up from 67% a year earlier, and 63% in 2019.
"High house prices continue to be driven by historically low interest rates and more demand for houses than are available. This demand is reflected in our financial results," Watson says.
"During the year we believed housing affordability was becoming unsustainable so implemented a number of initiatives to try and bring some balance to the market."
"It's in everyone's long-term interests that the heat be taken out of the housing market. That's why we were first to adopt higher LVR [loan-to-value ratio] restrictions for investors, reduced the minimum size of apartments we will lend on, introduced a discounted interest rate for new builds and helped fund and facilitate $600 million in social housing construction," Watson says.
Lending market share falls
Over the September year ANZ NZ's share of system-wide housing lending rose from 30.5% at September 2020, to 30.6% at March 2021, before dropping to 30.4% at September this year. At the same time the bank's share of business lending fell to 22.5% at September 2021 from 23.5% a year earlier. Its share of agricultural lending dropped to 26.2% from 27.2%.
Meanwhile, the bank experienced a $516 million annual turnaround in loan impairments to a release of $115 million from a charge of $401 million.
"The ability of many New Zealand businesses to learn from last year's lockdowns and adapt, and continuing strong global demand for our exports, has meant we were able to release $115 million of the credit impairment provisions we'd made previously into this year's result," Watson says.
ANZ NZ grew customer deposits by 3.5% and gross lending by 6%. KiwiSaver funds under management rose 16% to $19 billion.
The bank paid ANZ Banking Group a dividend of $845 million in June.
Operating income up 2%, operating expenses down 7%
ANZ NZ's annual net interest income rose $175 million, or 5%, to $3.404 billion. Total operating income was up just $83 million, or 2%, after a drop in other operating income to $4.132 billion.
Operating expenses fell $129 million, or 7%, to $1.607 billion with the drop attributed to reduced customer remediation and restructuring measures, the sale of UDC Finance last year, one-off costs last year not being repeated and efficiencies.
ANZ NZ's 2020 annual results included a $32 million loss on the sale of UDC Finance after the $794 million sale to Japan's Shinsei Bank, plus a $23 million after tax loss stemming from unwinding the economic hedges from UDC loans. Meanwhile, ANZ NZ's 2019 annual profit was $1.825 billion, $94 million lower than this year.
The ANZ Banking Group said the annual net interest margin at its NZ unit rose seven basis points to 2.33%, and its cost to income ratio fell 510 basis points to 39.7% Gross impaired assets as a percentage of gross loans and advances dropped to 0.13% from 0.30%. And ANZ NZ increased full-time equivalent staff by 381 to 7060 during the September year.
ANZ NZ says over the counter transactions at its branches are now down 50% since March 2020.
ANZ NZ's press release is here.
The ANZ Group release is here.