New BNZ CEO Dan Huggins says the bank continues striving to raise its home loan market share to align it with the bank's share of business lending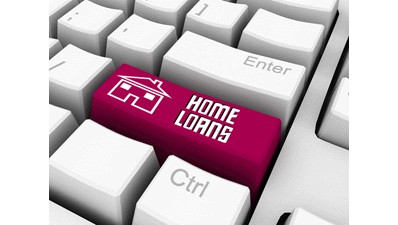 New CEO Dan Huggins says BNZ wants to increase its share of the housing lending market to what it deems its natural market share to be.
The bank's annual financial results, out Tuesday, show its housing lending grew at 1.4 times system lending growth during the September year. This came as BNZ grew housing lending $6.7 billion, or 15%, to $52.7 billion.
BNZ has been striving for several years to increase its presence in the home lending market. To this end in 2015 it resumed working with mortgage brokers after a 12 year break. Later in 2015 BNZ's then-CEO, Anthony Healy, said the bank wanted to grow its housing lending market share to its "natural share," up around the 26% business lending market share BNZ had at the time. At that time BNZ's housing lending market share was 15.5%.
Tuesday's annual results put BNZ's housing lending market share at 16.52%, and its business lending market share at 22.45%.
Interest.co.nz asked Huggins, who took the helm at BNZ on October 1, whether the bank continues aiming to raise its housing lending to align it with business lending.
"Over time, we certainly believe as Anthony said, that we continue to be below natural market share in mortgages despite having seen good, consistent growth in the housing book, in our market share," Huggins says.
"But for us it's all about being a responsible lender, making sure that we're supporting customers in the right way and they can afford those loans. It's not going to be growth for growth's sake."
Between September 2014 and September this year, BNZ's housing lending has grown to 55% of its total lending from 48%. It reached 49% in 2019, and then 52% last year, meaning the bulk of housing growth, as a percentage of total lending, has occurred over the past two years.
Also since 2014, the share of BNZ's housing lending in Auckland has risen to 48% from 39%. Interest.co.nz asked Huggins if BNZ's comfortable with this level of exposure to the Auckland market.
"I think we're comfortable with where it's sitting. The Auckland market is a big part of the New Zealand property market. So if you're going to support New Zealanders with housing, then you're going to have an exposure to Auckland and we're comfortable with where it's sitting right now," Huggins says.
Huggins joined BNZ in March 2020 and was executive for customers, products and services before succeeding Angela Mentis as CEO. Prior to joining BNZ, he was executive general manager of home buying at ASB's parent Commonwealth Bank of Australia in Sydney, where he oversaw CBA's home lending portfolio.
Interest.co.nz asked Huggins whether he thought this experience was a key attraction when BNZ hired him.
"I think there was a range of factors. It helps having been in banking for many, many years and part of that was home loans. But before that I was on the distribution side and running call centres and channels. Serving customers is critical to running these businesses. So I think it's a combination of factors rather than any one thing," says Huggins.
In a rising interest rate environment, where the Reserve Bank is expected to lift the Official Cash Rate again on November 24 having increased it for the first time in seven years last month to 0.50%, Huggins says BNZ recently increased its mortgage serviceability test rate by 25 basis points to 6.50%. Banks have also been increasing home loan rates, with the average two-year rate across banks now at about 3.9%, up from 2.5% in July.
"We expect interest rates to increase from their historical lows, that has been signaled by the RBNZ and that's certainly what's being priced in by the market. Our message to home buyers is first of all that we've looked at people's lending assuming an increase in interest rates. We've been doing that for some time, we've been assuming and ensuring that people are able to maintain their mortgages at a higher rate for some time. But if customers are finding it challenging as rates are going up, they should come and talk to us. We're here to help, we want to hear from customers so that we can help them if they're finding it challenging," Huggins says.
| | | |
| --- | --- | --- |
|  BNZ housing lending | As of September  2014 |  As of September 2021 |
| Percentage of loans through brokers |  0% |  28% |
| Percentage of loan book held by investors |  -* |  35% |
| Percentage of loans that are interest-only |  23.5% |  19% |
| Percentage of loan book impaired |  0.21% |  0.00% |
| Loan loss rate |  0.03% |  0.00% |
| Percentage of housing lending in Auckland |  39% |  48% |
| Housing as a percentage of total lending |  48% |  55% |
| Total housing lending | $30.6 billion |  $52.7 billion |
* BNZ's parent, National Australia Bank, didn't start disclosing the percentage of BNZ's home loan book that was lent to investors until 2017. At that stage it was 37%.
BNZ's total lending portfolio as at September 2014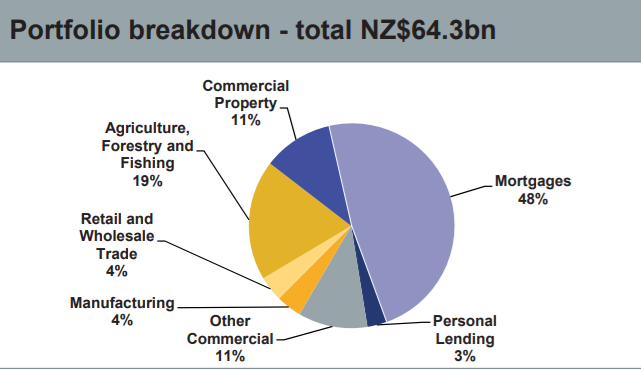 BNZ's total lending portfolio as at September 2021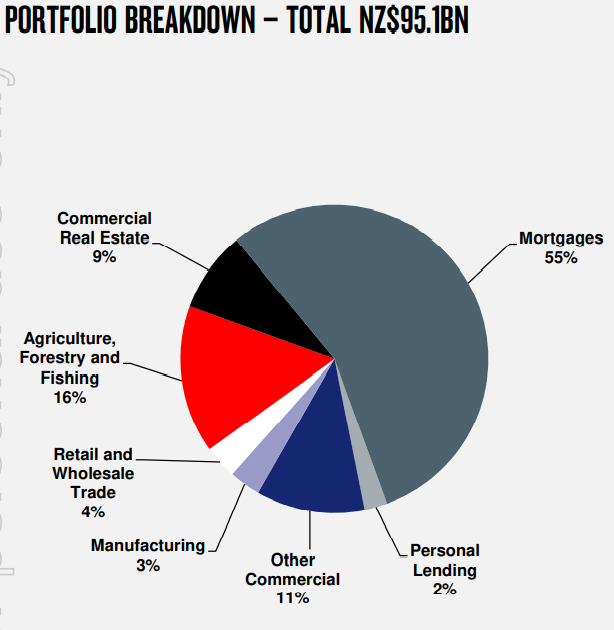 *This article was first published in our email for paying subscribers early on Wednesday morning. See here for more details and how to subscribe.