BNZ posts 74% surge in annual profit to $1.322 billion as income jumps 14% and expenses tumble 9%; Big 4 banks' combined annual profit reaches $5.493 billion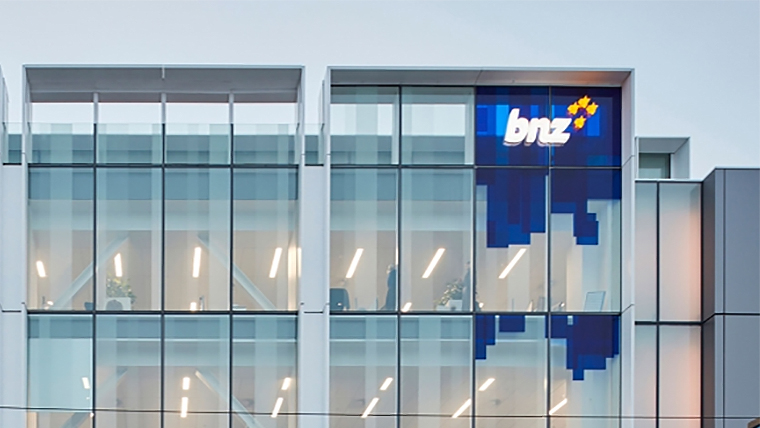 BNZ's annual profit surged 74% to a record high with income and lending growing and expenses falling. 
The bank's net profit after tax for the September year jumped $560 million to $1.322 billion from $762 million last year. BNZ's previous record annual profit was $1.038 billion in 2015.
The profit increase came as operating income rose $339 million, or 14%, to $2.859 billion, with net interest income up 5% to $2.181 billion.
Operating expenses fell $98 million, or 9%, to $1.060 billion. BNZ CFO Peter MacGillivray says the big reduction in expenses is largely due to a $151 million charge last year, when the bank accelerated the depreciation of internally generated software, not being repeated.
A credit impairment write-back of $37 million versus a charge of $300 million last year also helped BNZ. As did a big rise in gains less losses on financial instruments such as hedging to $277 million from $88 million.
BNZ's the last of New Zealand's big four Australian owned banks to report annual financial results. Combined the four made $5.493 billion in net profit after tax. That's $365 million, or 7%, more than they made in their previous strongest year of 2018. Banks are currently restricted to paying out no more than 50% of their earnings as dividends to their shareholders. MacGillivray says BNZ will be paying a dividend, probably in mid-December, but the size of it is yet to be determined.
Strong home loan growth
BNZ reported an 8% increase in loans and advances to customers, led by home loan growth, to $94.7 billion. According to parent National Australia Bank (NAB), BNZ grew home loans by $6.7 billion, or 15%, to $52.7 billion, and grew business lending by $0.4 billion, or 1%, to $41.5 billion.
Deposits and other borrowings increased 9% to $78.1 billion. According to NAB, BNZ had $41 billion of deposits on interest rates between 0% and 0.25% at September 30.
The bank's annual net interest margin rose two basis points to 2.02%, and its cost-to-income ratio fell 890 basis points to 37.1% from 46%.
BNZ's total capital ratio, as a percentage of risk weighted exposures, stood at 16.9% at September 30, with shareholder NAB's equity up 14% to $9.9 billion over the year. BNZ's total assets rose 6% to $119.1 billion.
In a statement BNZ's new CEO Dan Huggins says the bank is strong, stable and well-capitalised to support a business-led economic recovery.
"Business is in our DNA. We're being flexible and innovative, and backing customers to find opportunities," Huggins says.
"We were the leading lender under the Government backed Business Finance Guarantee Scheme and our own Good to Grow scheme has supported businesses with nearly $300 million to help drive sustainability, productivity, growth and expansion plans."
The image below comes from NAB. Note, GLA stands for gross loans and advances. HL is home lending and BL is business lending.