Opinion divided over how much more easily borrowers will be able to access credit under proposed changes to the CCCFA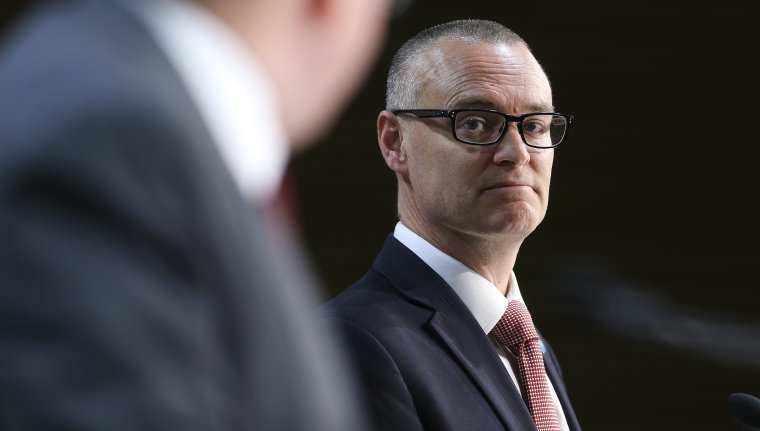 The mortgage broker, who petitioned the Government for a reworking of the recently updated Credit Contracts and Consumer Finance Act (CCCFA), is "pleasantly surprised" by its response.
Squirrel Mortgages CEO John Bolton said changes the Government is proposing to make to the rules, aimed at protecting borrowers from predatory and irresponsible lending, mark a "significant" step back to what they were like before a major review saw them tightened.
"It's back to the future," Bolton said.
Commerce and Consumer Affairs Minister David Clark on Friday morning unveiled a set of proposed changes (see below) to regulations and the Responsible Lending Code, which took effect on December 1, 2021.
The Ministry of Business, Innovation and Employment (MBIE) will now consult with the industry on the proposal. Initial changes are expected to be made by June. The Council of Financial Regulators, which includes representatives from MBIE, the Financial Markets Authority, Treasury, Reserve Bank and Commerce Commission, will keep investigating issues around the CCCFA more broadly.
The proposal sees some aspects simply clarified and others completely amended.
They're largely aimed at removing the risk of lenders interpreting the rules too conservatively, removing the blanket requirement for lenders to go through borrowers' spending habits with a fine-tooth comb, and recognising borrowers' spending habits may change once they take on debt.
"This was always really subtle," Bolton said.
"It's very nuanced. It was very easy to get it wrong. While these changes don't sound that big, they are."
More a matter of clarification than wholesale change
On the contrary, Massey University Business School Associate Professor Claire Matthews believed the proposed changes wouldn't make a big difference for borrowers.
She maintained that while the rules may have gone a bit far, the problem was mainly lenders' interpretations of them. Accordingly, she said providing clarity would help.
However, Matthews believed banks hadn't been sufficiently cautious before the CCCFA was amended, and the tightening of credit conditions we're seeing now go beyond the CCCFA.
She noted banks are being more cautious as interest rates are rising and house prices might fall from the elevated levels they're at.
However, like Bolton, Matthews looked forward to seeing the details of the Government's proposal. It only released a press release on Friday without supporting documentation.
Rules are protecting vulnerable borrowers
Likewise, FinCap - an organisation that represents 900+ financial mentors - wanted to see more detail. It noted its members had seen benefits from the updated CCCFA to date.
North Harbour Budgeting Service financial mentor David Verry said mobile or payday lenders had virtually disappeared.
Debtfix director and co-founder Christine Liggins said fewer people were being sold loans which they couldn't afford.
FinCap policy advisor Jake Lilley said, "Too often financial mentors see lenders collecting on loans that were never going to work and immediately put a whānau on a difficult journey where it was hard to buy kai.
"Safe lending laws with affordability assessment financial health checks mean lenders cannot turn a blind eye to the harm they could cause or have caused." 
Banks continue to oppose one-size fits all approach
The New Zealand Bankers' Association (NZBA) welcomed the proposed changes, but noted a "one-size fits all" approach across all types of lenders "hasn't worked so far".
"We'd like to see the new rules work in a way that doesn't restrict access to responsible lending for consumers who can afford it, while ensuring vulnerable consumers are protected from high-cost credit that may not suit their circumstances," NZBA CEO Roger Beaumont said.
Bolton made a similar point, describing the rules as taking a sledgehammer to a pin.
The National Party likewise criticised the one-size fits all approach.
Its Commerce and Consumer Affairs spokesperson Andrew Bayly said a bill National had drafted for the Government would require the minister to issue separate regulations for different types of lenders. These would take account of their differing scales and risk profiles.
The details
Here is a summary of the proposed changes - in Clark's words:
Removing regular 'savings' and 'investments' as examples of outgoings that lenders need to inquire into when assessing the borrower's future expenses.
Clarifying that when borrowers provide a detailed breakdown of their future living expenses, and these are benchmarked against robust statistical data, there is no need to also inquire into their current living expenses from recent bank transactions.
Clarifying that where lenders choose to estimate future expenses from recent bank transaction records, they are permitted to obtaining information about how their current expenses are likely to change once the contract is entered into.
Clarifying that the requirement to obtain information in 'sufficient detail' only relates to information provided by borrowers directly (e.g. ensuring that expense categories on application forms are sufficiently detailed) rather than relating to information from bank transaction records.
Providing further guidance on when a lender needs to allow for a 'reasonable surplus' (the amount left over when the borrower's estimated expenses are subtracted from their income) and how lenders should set surplus requirements.
Providing alternative guidance and examples for when it is 'obvious' that a loan is affordable, such that a full income and expense assessment is not required.
Referring to the second bullet point, Beaumont said more detail was needed, as the "range of benchmarked expenses is very limited, and the regulations still require lenders to gather detailed information on outgoings".
Referring to point number four, Bolton said, "That's a huge change, because what it's saying is the banks don't have to go through the bank statements with a fine-toothed comb to validate people's living expenses. They can trust what the borrow is telling them, provided that information is of sufficient detail."
As for point number six, Bolton said this might prevent a borrower seeking a small amount of debt jumping through the same hoops as someone seeking a lot of debt.