CEO Dan Huggins says despite the weaker housing market, BNZ retains the appetite to grow lending; - responsibly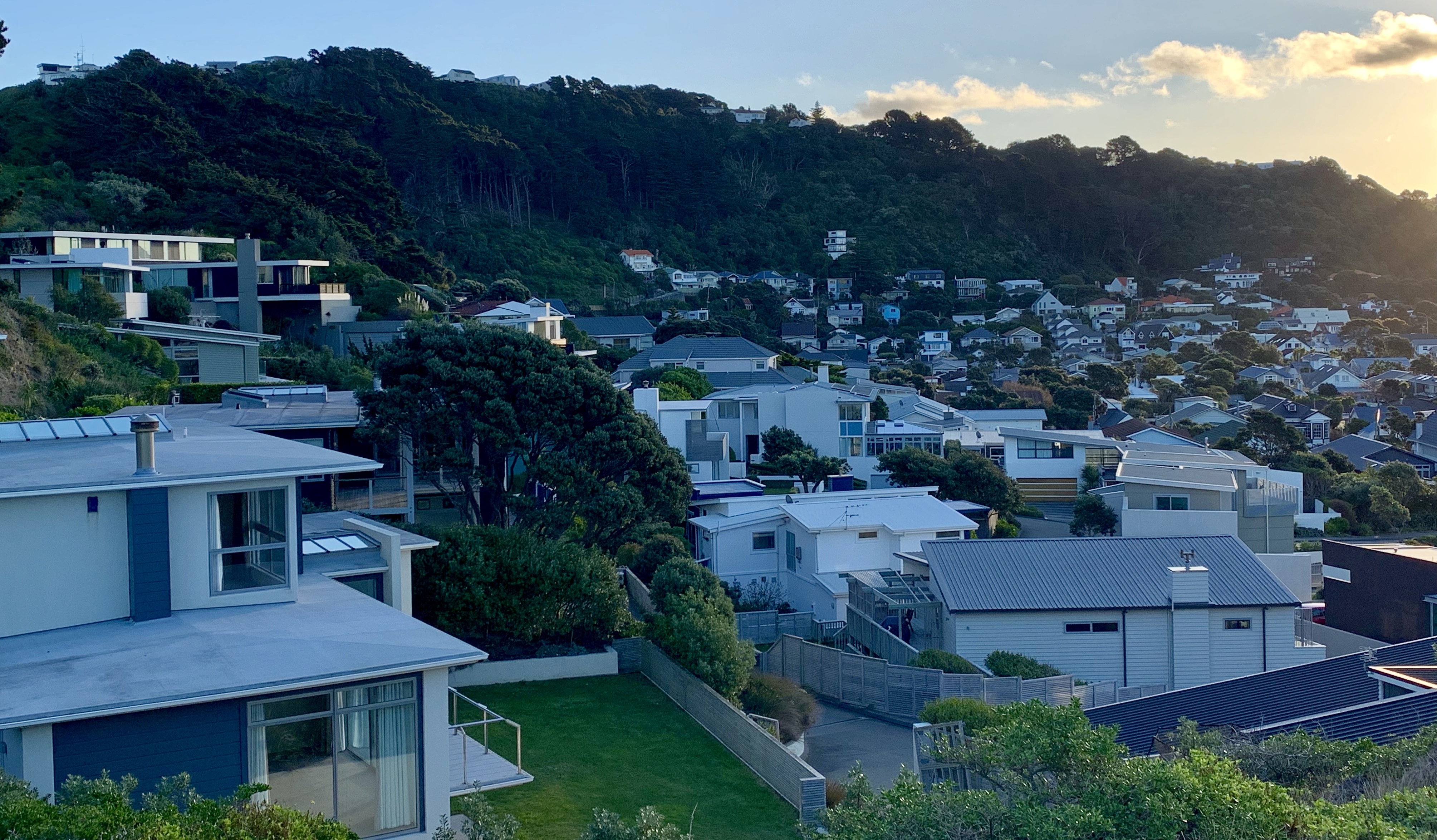 CEO Dan Huggins says despite the weaker housing market BNZ's happy to continue growing housing lending, where it can lend responsibly.
Huggins was speaking to interest.co.nz after BNZ posted a 7.4% rise in interim net profit after tax to $709 million on Thursday.
 BNZ has ridden the Covid-19 housing market surge strongly over the past couple of years, with its total housing lending reaching $54.5 billion at March 31. That's up $9.7 billion, or 22%, since March 2020, when the bank's housing lending stood at $44.8 billion.
As a share of BNZ's total lending, housing has increased to 55% from 50% over that two-year timeframe.
Disclosures in parent National Australia Bank's interim results show BNZ with 0.00% of its home loan book impaired at March 31, a 0.00% loss rate, and just 0.09% of the portfolio past due by at least 90 days.
Huggins attributes this to attention BNZ has been paying to its housing portfolio for a long time.
"We've been saying for a while you need to be lending responsibly to customers and making sure that customers could afford the loans that we are giving them. We've been very focused on that, and you're seeing that focus through the book. It's a very high quality book," he says.
Huggins says low unemployment is helping keep loan arrears low.
"When you look at what drives arrears, unemployment is one of those big drivers. And when you've got unemployment at 3.2%, then that does have an impact on what you see in arrears," he says.
Nonetheless he acknowledges the environment is challenging for both business and individual customers.
"Whilst the economy has done well, businesses and consumers have been resilient, there are a lot of challenges that need to be negotiated. [Including] global uncertainty and inflation, supply chains and Covid. We're still not done with Covid."
"So there's a lot of uncertainty out there. But at the same time as a responsible lender we have been for some time making sure that we have been anticipating interest rates will come off these very, very low levels and customers can service their loans in a higher interest rate environment. And that's what we're seeing, that hard work is what we're seeing flow through the portfolio now where customers are able to meet the commitments that they've made," Huggins says.
As soon as next week BNZ will likely increase its serviceability interest rate, the rate it tests mortgage applicants' ability to repay at. Huggins says. This rate is currently at 6.75%.  After increases this week, ASB's now at 7.35% and ANZ at 7.15%.
"In terms of our [housing lending] appetite, we are continuing to be here to support customers. We'll do that responsibly and we'll make sure that customers can serve their loans," Huggins says.
"So we continue to have appetite to lend responsibly to customers in the market, both in housing and in business. So that doesn't change."
He says it's hard to predict exactly where house prices will go.
"I think market consensus is somewhere in the order of a 10% to 15% reduction from the peak. We've obviously seen about a 4% reduction from the [November] peak. How quickly that happens, that's very hard to tell. But that's the direction that we see from here," Huggins says.
"I'm happy to grow where we can lend responsibly. We've got a very well capitalised bank that can support lending into New Zealand. So if I can grow responsibly with the right risk profile, I'm happy to grow. I don't  really define the business by percentage of system or market share growth. Actually for me it's about doing the right thing by customers and making sure that we're building the portfolio in the right way," says Huggins.
In its interim results BNZ reported a Total Capital Ratio of 15.3% of risk weighted credit exposures, giving it some $11 billion in total capital.
*This article was first published in our email for paying subscribers. See here for more details and how to subscribe.