Government set to gut loan affordability rules in CCCFA review to make sure people can borrow when they have good credit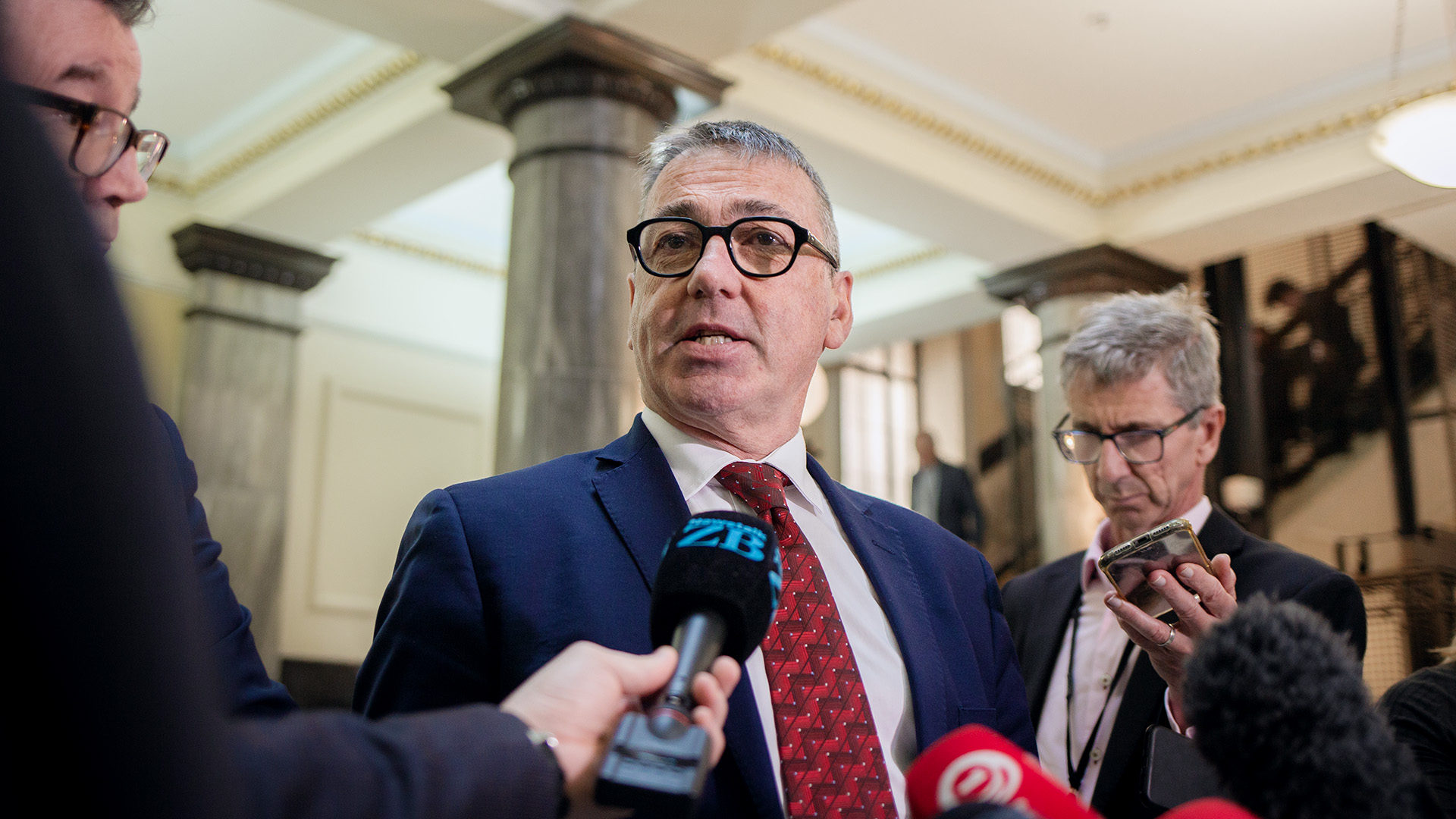 Intrusive and disproportionate probes into borrower's expenses by banks as a result of the stringent penalties in the Credit Contracts and Consumer Finance Act (CCCFA) means the legislation isn't delivering a fair, efficient or transparent market for credit, a newly-released Cabinet paper has revealed.
Commerce and Consumer Affairs Minister Duncan Webb announced on Tuesday evening after stock markets closed in Australia that the CCCFA would be subject to a "wider review". 
Changes to the credit lending legislation in 2021 aimed at protecting vulnerable borrowers had been found to have hindered borrowing even for low-risk borrowers.
Despite the Government already having a crack at these issues by scaling back prescriptive rules around loan affordability with tweaks that came into force in March this year, a dump of documents now released by Minister Webb said the time-consuming and invasive affordability assessments for lending described in the Act were negatively affecting lenders and borrowers.
Webb told Cabinet an emphasis on avoiding consumer harm, and "taking a relatively broad-brush approach has led to the less-efficient provision of finance, and barriers to efficiency and innovation, which are also harmful in the long run". 
He said changes to the CCCFA should be aimed at relieving what is seen as a disproportionate burden on lenders and consumers who can afford lending, while still protecting vulnerable people.
Webb recommended Cabinet sign-off on a review which would investigate who needed to be protected by credit lending rules and more stringent lending requirements, such as more intensive and invasive assessment of a borrower's spending and expenses.
Minister Webb said New Zealanders' access to credit could be improved with "more nuanced regulation which tailors the regulatory burden to the risk profile of the lending".
The paper said the aim of CCCFA changes "would be to optimise the outcomes we have identified above by targeting consumer protections to where these are needed and enhancing efficiency and innovation in the market".
On August 7 Cabinet agreed with Webb, and gave him the go-ahead to review the CCCFA, inviting the Commerce and Consumer Affairs Minister to report back to it by early 2024.
A spokesperson for the Ministry of Business, Innovation and Employment (MBIE) said the terms of reference for the review were being developed and would need to be approved by Cabinet "in due course".
The Opposition National Party has said it would wind-back the CCCFA if it were to win this year's General Election.
Buy now, legislate later
Bringing buy now, pay later (BNPL) providers such as Afterpay under the CCCFA was included as part of Webb's Tuesday announcement.
It has some important carve-outs, including exemptions from the affordability assessments that have so plagued the banking industry so long as BNPL providers "obtain comprehensive credit reporting information and have in credit policy in place".
This was a polarising issue, the Cabinet paper said. Financial mentors, charities and non-BNPL lenders said the industry should be fully regulated "like other credit".
But Webb said Cabinet accepted the need to exempt BNPL loans from affordability and suitability assessments – "that would be too onerous for these short term, low value, interest-free loans".
The Cabinet paper said BNPL lenders would need to run credit checks when people first sign-up and then get another credit report before increasing a borrower's credit limit.
A credit policy would need to "lay out how they take into account information from credit reports in lending decisions".
Cabinet also agreed BNPL loans would be exempt from loan suitability requirements and exempt from a requirement to disclose to borrowers their right to cancel the contract within five days, "provided the lender instead discloses their cancellation policy".
Typical users of services such as Afterpay were women, people under 45 "and individuals who are unable to access traditional credit products".
These groups (women, younger people, individuals who are unable to access traditional credit products, and Māori) particularly stand to benefit from the proposed changes," the paper said.
Officials recommended this "proportionate" application of CCCFA rules in a July Regulatory Impact Statement.
The statement said the relationship between BNPL and financial hardship was complex. 
It said the June 2023 monthly report from credit reporting agency Centrix showed 10.4% of active BNPL accounts were in arrears, and the highest it had been was 10.5% in April 2023, which compared with 4.5% of credit cards in arrears and 10% of personal loans in arrears. 
"It is unclear whether this increase in arrears is due to the increase in the cost of living over this same period. BNPL arrears more closely track to personal loans as opposed to credit cards."
A separate Cabinet paper solely on the BNPL decision that was written in 2022, said evidence from overseas and New Zealand indicated that the design and promotion of BNPL leads some consumers to enter into BNPL contracts that they cannot afford to repay.
"In an MBIE survey, 13% of current BNPL users said that BNPL has caused them to delay payment of bills or forgo other essential expenditure, or that they have missed three or more repayments."
Change, but not enough or too much?
Financial mentor Good Shepherd NZ said it didn't believe the proposal went far enough to mitigate harm for New Zealanders in the most financial hardship.
Head of Microfinance at the not-for-profit, Natalie Vincent, said without confirmation of income and expenses it was not possible to assess a person's full financial position to extend a fair line of credit.
"Allowing these lines of credit to remain outside affordability assessments because they are for small amounts, directly affects those who are most unable to afford the cost of living. It is unsustainable, harmful and does nothing to address the core cost-of-living issues."
An Afterpay spokesperson said in an email that the announcement from the Government was "an important step in the development of a fit-for-purpose regulatory framework that recognises BNPL as a lower risk and lower cost option than traditional credit products".
"While we do not believe that comprehensive credit reporting should be mandatory in light of recent developments such as PayWatch, we look forward to working with the Government, consumer groups and other stakeholders to get the details right, build on the many consumer protections we already provide, and set high industry standards across the board for all BNPL providers."
PayWatch was launched by credit bureau Centrix in May 2023, and allows BNPL firms such as Afterpay to share information about risky customers, including if they were behind on payments.
The papers released by Webb detailed how industry plans for a voluntary industry code, similar to one introduced in Australia, had fizzled out.
Webb said regulation to give effect to the BNPL exemption from the CCCFA would be made by the end of the year.
He said the Government would also develop a permanent exemption from certain CCCFA obligations for people affected by emergency events.
"Based on an assessment of the temporary exemptions in place after the Auckland floods and Cyclone Gabrielle, we see a case for something more permanent, especially as these events are becoming more frequent."
Beaumont said the permanent emergency exemption was a pragmatic step forward to enable banks to support customers quickly in a time of emergency, which the industry had been requesting since well before Cyclone Gabrielle.