CEO Dan Huggins says BNZ's home loan and deposit market share growth suggests its customers are happy, as annual profit & net interest margin surge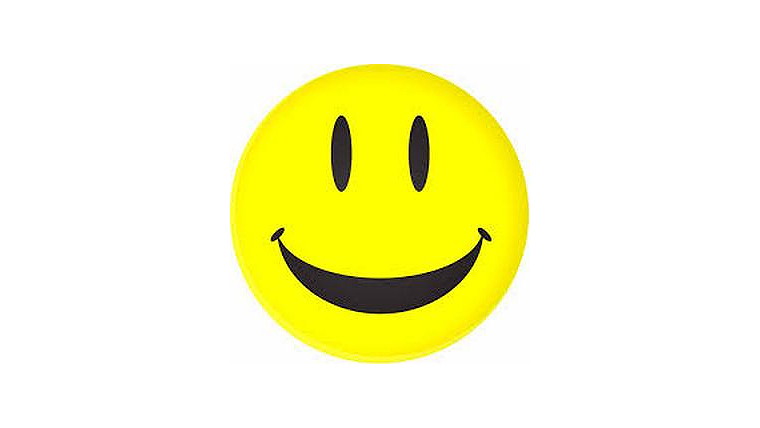 BNZ's market share growth in key products suggests its customers are happy and being well served, says CEO Dan Huggins.
The bank on Thursday posted record annual profit, up 7%, to $1.509 billion, with net interest income surging $393 million, or 16%, to $2.897 million, and its net interest margin up 25 basis points to 2.40%.
Asked by interest.co.nz how BNZ's performance looks in the context of the Commerce Commission's market study into competition for personal banking services, Huggins said it showed BNZ's customers are being well served.
"We're growing the business. I think when we're seeing customers choose the BNZ, when we're getting strong market share growth in the mortgage book, when we're seeing strong market share growth across our household deposits, I think that shows that we're doing a good job for our customers. And ultimately what the Government, what the Commerce Commission want, is New Zealanders to be served well by their banks. And I think that's what the BNZ's doing," Huggins said.
"I think our customers are happy, I think we're seeing it with the growth. Our customers are choosing the BNZ and we're growing... Customer deposits grew 5.8% for the year, up $4.3 billion. The business has frankly never seen growth like that across market share, across all parts of the business strongly. So it appears our customers are pretty happy and they're choosing the BNZ."
Figures released in parent National Australia Bank's annual results presentation show BNZ's housing lending market share grew 30 basis points across its September year to 16.6%, its agriculture lending market share rose 10 basis points to 21.5%, its business lending market share was unchanged at 22.4%, and its deposits market share rose 30 basis points to 18.1%.
NAB's results include net promoter score (NPS) metrics for BNZ. NPS measures the likelihood of a customer's recommendation to others. BNZ's consumer NPS came in at 28, placing it second against "peer banks one to four," which will be ANZ NZ, ASB, Kiwibank and Westpac NZ. Its business NPS of -10 placed it second of four banks, with the peer banks measured likely to be ANZ NZ, ASB, and Westpac NZ. And a large corporate relationship strength index placed BNZ third of four banks, with a score of 540.The others measured there are also likely to be ANZ NZ, ASB and Westpac NZ. 
The Commerce Commission's market study is focusing on deposit accounts and home loans. Its draft report is expected in March next year.
Capital & settlement account boost margin
In terms of the strong growth in net interest income and net interest margin, Huggins and BNZ Chief Financial Officer Peter MacGillivray cited a range of factors for this. These included; the impact of the Reserve Bank's unprecedented aggressive Official Cash Rate (OCR) rises especially in the first-half of the bank's financial year which saw sharp rises in banks' lending rates, BNZ holding more than $12 billion of capital, its settlement account with the Reserve Bank where there's about $10 billion earning interest at the 5.50% OCR, and customers' preference during the height of the Covid-19 pandemic for transaction accounts over term deposits and savings accounts.
"If we go through from a period of low rates to high rates, in the middle of Covid we saw a huge preference for transaction accounts. So a lot of our customers went from term deposits and savings accounts to transaction accounts. [They] have started to move back. Pre-Covid we were running a 54% term deposits. It got down to about 34%, it's back up to about 44%," MacGillivray said.
"If customers are moving back towards term deposits, we do make a little bit more money on those transaction accounts as interest rates are rising."
Neither Huggins nor MacGillivray were immediately able to provide specific details on the impact of BNZ's capital and settlement account balance to its net interest margin.
Huggins, meanwhile described BNZ's current 6.25% one-year term deposit rate as "a pretty good rate," and its rapid save rate of 4.55% as "a market leading product."
Westpac NZ reported an 11 basis points rise in its annual net interest margin to 2.11% on Monday. And the National Australia Bank's came in at 1.74%, up nine basis points. Net interest margin measures the amount of money a bank is earning in interest on loans compared to the amount it's paying in interest on deposits. (There's a Reserve Bank chart here tracking NZ bank net interest margins since 1991).
'Quality of home loan book very good'
In terms of BNZ's home loan book, Huggins said the average interest rate across it's now "a touch above 5%," with about 15% still to move off "very low rates" of less than 4%.
The bank's testing mortgage applicants at 8.75% to check their ability to maintain payments if interest rates rise further.
NAB figures show BNZ's home loan loss rate running at 0.00% at the end of its September financial year, unchanged year-on-year. Its 90+ day past due home loan rate was 0.17% versus 0.16% at March 31, and 0.11% at September 30 last year. BNZ's impaired home loan rate was 0.2% versus 0.1% at both March 31 and September 30 last year.
"The quality of the [home loan] book is very good and we've made sure that is the case...When interest rates were at their lowest we were still testing people at 6.25%. When property prices were at the highs we were losing [market] share because we were doing a lot lower [high] LVR [lending than other banks]. So the quality of the book is starting to show through now," said Huggins. (LVR stands for loan-to-value ratio).
"[The] 17 basis points on 90+ days, that's 255 customers. So it's a very small number and we're confident that's going to continue. [But] we do anticipate that there will be some more customers that need help and we're here to do that."
BNZ's annual home loan growth was 5% to $57.7 billion. Of its total lending 56% is housing lending.
Huggins said business lending 90+ days past due is running at about 60 basis points.
"We've been working hard with business customers to make sure their balance sheets are in good shape and we're seeing that come through."
 BNZ's lending to the agriculture sector has about 1.51% of loans 90+ days past due, or 200-odd customers, Huggins said.
"We're working with them. It's still very manageable."
Meanwhile BNZ's loan provisioning was increased by $83 million, and is now at about $930 million, Huggins said.
"The business is well provisioned. We hope we never need to use those provisions, but we run the business conservatively."
*The tables below come from NAB.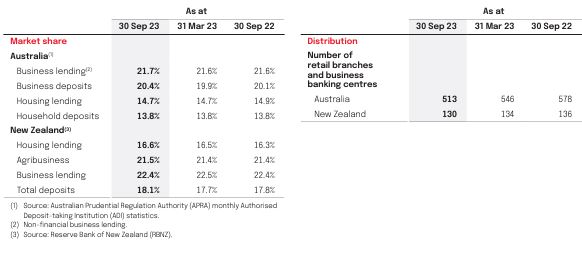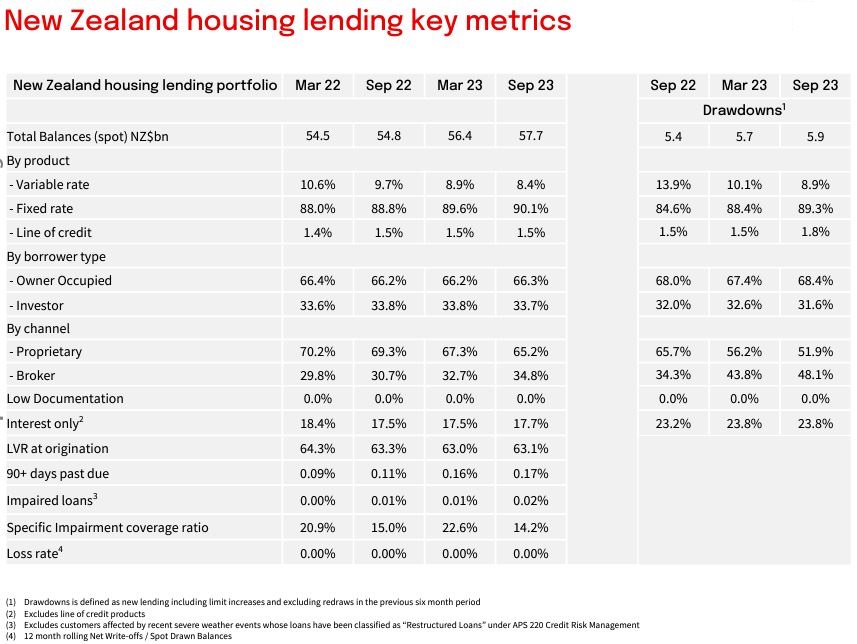 *This article was first published in our email for paying subscribers early on Friday morning. See here for more details and how to subscribe.