ANZ NZ annual profit holds above $2b despite higher loan impairments, CEO expects more stress among businesses & mortgage holders
[updated]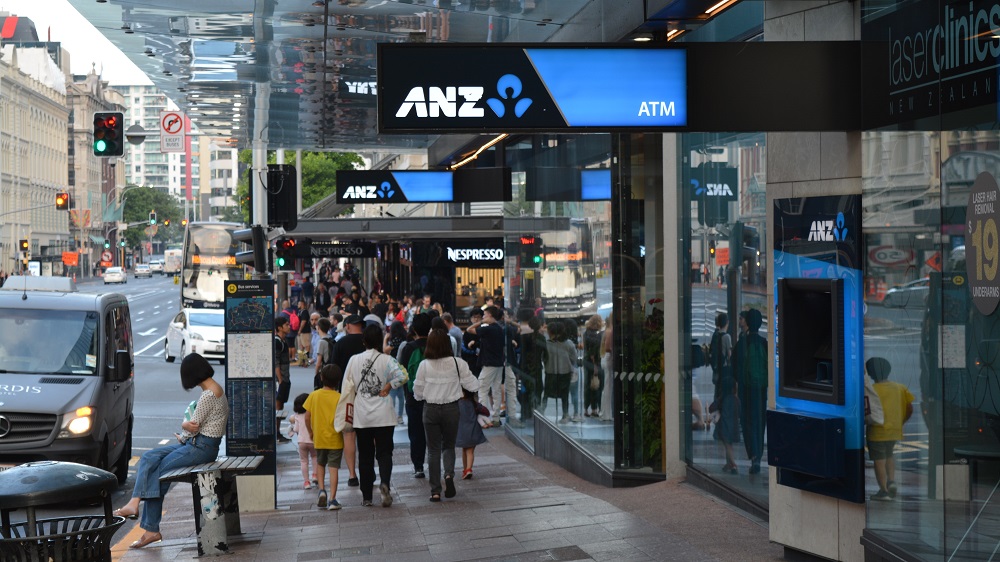 ANZ New Zealand, NZ's biggest bank, posted a 7% drop in annual profit as loan impairments rose and derivatives used to manage interest rate and foreign exchange risk swung to losses from gains the previous year.
ANZ NZ's September year net profit after tax fell $164 million, or 7%, to $2.135 billion from $2.299 billion in the September 2022 year, the first time it topped $2 billion.
Loan impairment charges jumped $144 million to $183 million. Derivatives, used to manage interest rate and foreign exchange risk, swung to a loss of $127 million from a gain of $235 million.
Operating income rose $468 million, or 10%, to $5.013 billion, with net interest income up $478 million, or 13%, to $4.239 billion. Operating expenses increased $13 million, or 1%, to $1.659 billion.
ANZ NZ CEO Antonia Watson said home lending rose 3% across the September year, with business and agriculture lending down 2%, or $850 million, due to lower commercial property lending and customers "remaining cautious about taking on further debt." Customer deposits rose 2%. 
ANZ NZ lent $19.3 billion in new home lending over the year, down from $24 billion in the September 2022 year. Housing lending market share was flat at 30.4%, with  ANZ NZ's total lending book rising $3 billion to $107 billion. Housing comprises 72% of ANZ NZ's total lending.
Watson said the bank was prepared for a potentially difficult year ahead.
"New Zealand is probably headed into tougher times. Inflation is expected to remain above the Reserve Bank's target range, interest rates will likely be higher for longer and unemployment is expected to rise," Watson said.
"We've done stress testing across the [mortgage] book and at current interest rates we see it as continuing to be pretty manageable in terms of how many customers end up in arrears. [It's likely to be] in the hundreds more than the thousands. The big question is whether we get another series of interest rate rises."
 According to Statistics NZ, the cost of living for the average household increased 7.4% in the 12 months to the September quarter, with interest payments increasing 27.3%.  
More stress expected
Watson said ANZ NZ expects to see more stress among businesses and mortgage holders.
"The majority of our home loan customers have moved onto higher interest rates, and most have adapted well. A third of home loan accounts are ahead by six months or more. But around 34% are on rates lower than 5% with around a third of those rolling onto higher rates over the next six months."
With an increasing number of borrowers falling behind on payments by 90 days or more, ANZ NZ has increased the amount of money put aside for potential bad debts by $144 million, increasing total credit impairment provisions to $857 million from $751 million. Of these, $792 million are collectively assessed, and $65 million individually assessed.
ANZ NZ loans at least 90 days past due, but not impaired, rose to $658 million at September 30 from $452 million a year earlier. Residential mortgages comprised $598 million of the total, up from $355 million. Watson said home loans at least 90 day past due were at 60 basis points, or 0.60%, of the bank's total housing book, up from 36 basis points a year earlier. The annual home loan loss rate, however, was unchanged at 0.00%.
The bank's serviceability test rate for home loan applicants is now 9.1%, having been as low as 5.8% in the 2020-2021 period.
Watson described the year as a game of two halves. According to Aussie parent the ANZ Banking Group, its NZ unit's annual net interest margin (NIM), the difference between what the bank borrows money at through the likes of deposits and what it lends it out at, rose 17 basis points to 2.64%. However, the second half-year NIM was down six basis points from the first half-year to 2.60% from 2.67%.
"The slower housing market meant banks were fighting even harder for customers, global inflationary pressures saw wholesale interest rates rise, and many New Zealanders moved their savings from on call accounts to higher interest earning term deposits," Watson said.
The ANZ Group put ANZ NZ's annual cost-to-income ratio at 36.3%, down 190 basis points. Its second-half cost-to-income ratio rose 180 basis points to 37.2% from the first-half's 35.4%.
ANZ NZ's gross impaired assets rose 24% year-on-year to $131 million, equivalent to 0.10% of gross loans and advances versus 0.08% a year earlier.
'Your average household, is in pretty good shape'
Shayne Elliott, CEO of the ANZ Banking Group, sounded fairly upbeat about NZ, which delivered its parent a 16% return on equity. NZ was "a story of quality and resilience," he said.
"What we're seeing in New Zealand, despite the fact that it's had sort of faster and bigger rate rises [than Australia], and is a little bit more vulnerable as as an economy than Australia, the reality is that the data says that the consumer, small businesses, remain very robust. They used the Covid period to shore up their balance sheet so they saved a lot of money, they cut back on their spending and so, the household, your average household, is in pretty good shape," Elliott said.
"Now, that's not to diminish the fact that there are clearly some who are struggling and there's more struggling today than there was six months ago. But interestingly, there's not more today than there was prior to Covid. So actually, the stress levels are reasonably well managed at this point. So, if New Zealand is a lead indicator for Australia and we think it is, even though there are some differences, that actually bodes pretty well for the resilience of our customer base and the broader community."
The ANZ Banking Group posted an A$21 million fall in net profit after tax to A$7.098 billion. Annual dividends per share rose 20% to A$1.75, its return on equity was up 54 basis points to 10.9%, and its common equity tier one capital ratio rose 105 basis points to 13.3%. Group NIM rose seven basis points to 1.70%.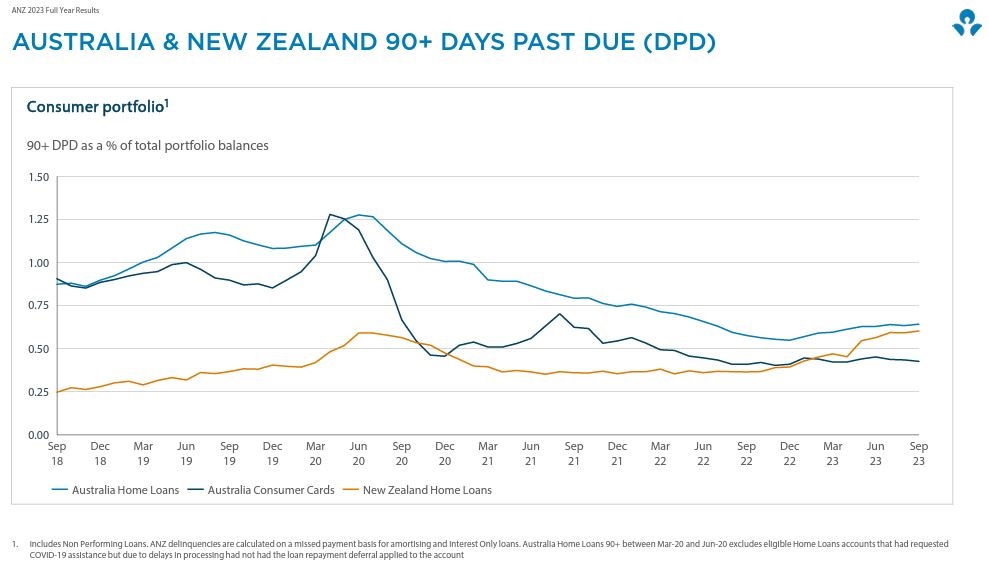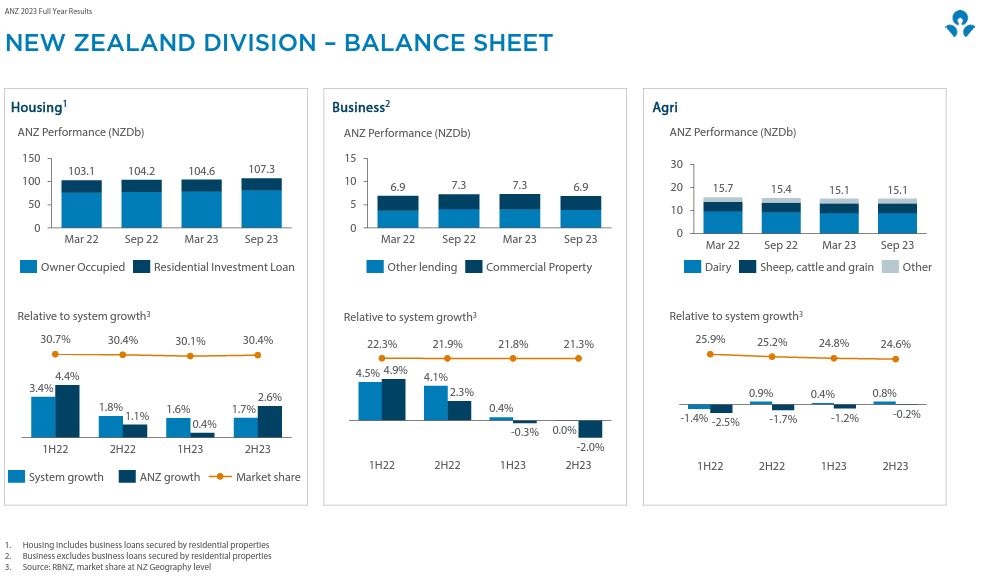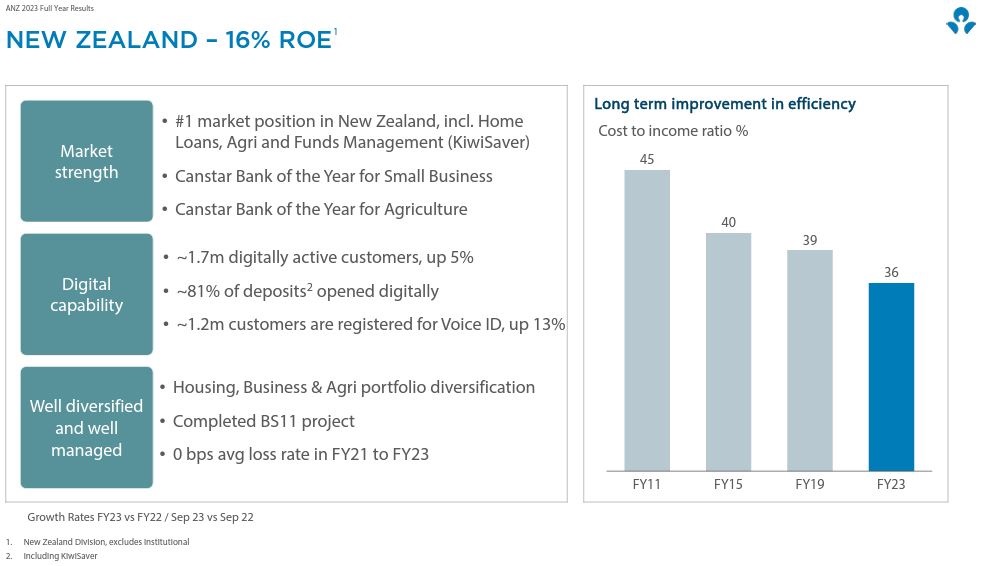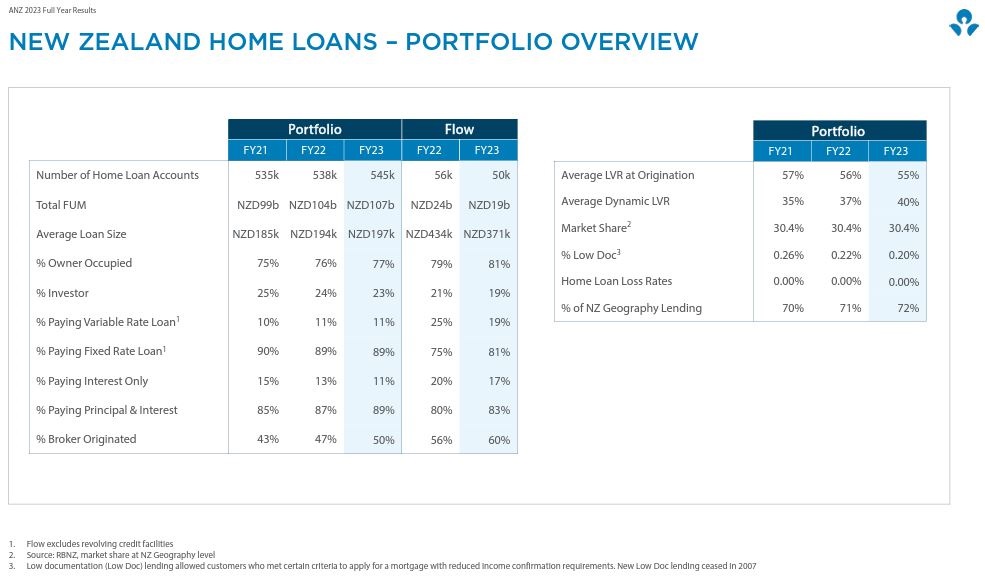 ANZ NZ's press release is here.
The ANZ Group press release is here, and the investor presentation here.