Credit rating agency has stable outlook for regional New Zealand banks despite pressures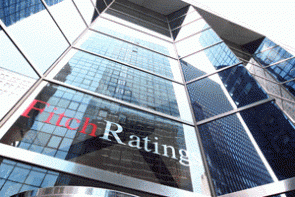 New Zealand banking will continue to be dominated by the four Australian owned banks with the trend of reducing banking fees and charges having a greater impact on regional banks Kiwibank, TSB, SBS, and The Co-operative Bank, Fitch Ratings says.
The credit rating agency predicts some of these banks will continue growing lending above system, but not as high as recent years.
Co-op Bank, SBS and TSB have regularly grown residential mortgage lending faster than the big banks over recent years, although this eased a bit in the June quarter.
In November's bi-annual Financial Stability Report (FSR) the Reserve Bank again put a spotlight on strong lending growth at the smaller NZ owned banks. This came after the previous FSR said the Reserve Bank was closely monitoring lending growth at small banks. November's FSR noted housing lending by the smaller banks grew almost 30% in the September 2017 year, compared to about 5% for the five biggest banks.
"Over the past two years, the stock of smaller banks' housing loans has increased by around 50% to $12.5 billion. While the five largest banks still dominate the mortgage lending market, smaller banks have contributed around 20% of the growth in housing lending over the past year," the Reserve Bank said.
Here's Fitch's full release
Fitch Ratings says multiple rounds of regulatory intervention have made it unlikely that New Zealand's four regional banks will maintain their loan growth at levels consistent with previous years. However, some of the banks could continue loan growth above the financial system's pace due to their relatively small loan base. The agency affirmed their Long-Term Issuer Default Ratings and Viability Ratings in August 2018. The Outlook is Stable, reflecting our expectation they will broadly maintain their financial profiles over the medium term despite pressure on their capitalisation or funding and liquidity metrics over the last few years due to strong loan growth.

Fitch believes the regional banks - TSB Bank Limited (A-/Stable/a-), Southland Building Society (BBB/Stable/bbb), The Co-operative Bank Limited (BBB/Stable/bbb) and Kiwibank Limited (AA-/Stable/bbb) - continue to face elevated macroeconomic risks within their operating environment. Household debt remains around historical highs and New Zealand households continue to be susceptible to a sharp increase in unemployment or interest rates, which would in turn have an impact on the banks' loan quality and profitability. Strong house price growth has also increased risk in the system although the rate of growth appears to have eased in 2018, partly driven by multiple rounds of macro-prudential intervention.

The regional banks' risk appetite remains largely conservative relative to global peers. Residential mortgages continue to be the key focus for the banks and this is unlikely to change over the next two years. Some of the banks have also sought to grow their consumer-loan books, which we believe have a higher risk profile, but these are likely to remain a small proportion of total loans. 

Fitch expects the regional banks' pricing power to remain low due to their small market shares. The New Zealand banking sector will continue to be dominated by the four major banks and the industry trend of a reduction in banking fees and charges is likely to have a greater impact on the regional banks. The four lenders typically do not compete purely on price and often their appeal comes from their local ownership, service offering or community support.