Head of prudential supervision & self proclaimed arborist Toby Fiennes says RBNZ may add bank conduct metrics & individual bank stress test results to its Dashboard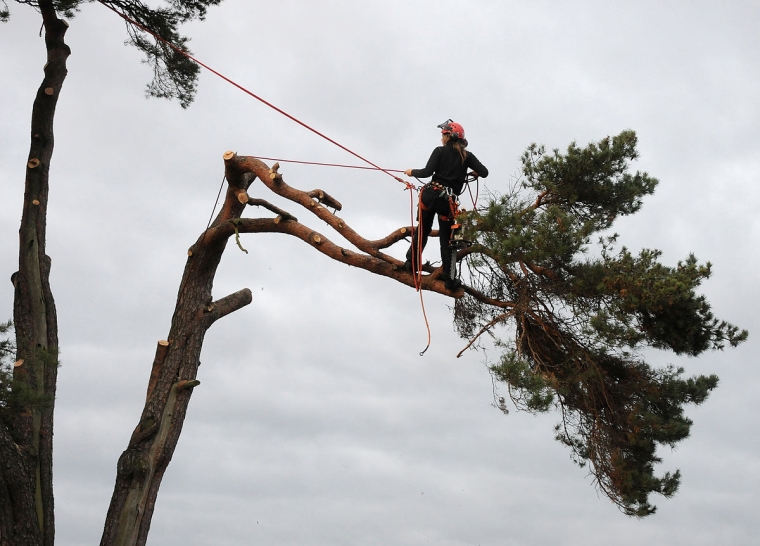 The Reserve Bank is seeking ideas for bank conduct metrics that could be included in its Bank Financial Strength Dashboard.
Toby Fiennes, the Reserve Bank's Head of Prudential Supervision, outlined this in a speech delivered to Chartered Accountants Australia and New Zealand entitled Enriching disclosures: The Bank Financial Strength Dashboard. The Dashboard is an interactive online tool allowing users to compare banks' disclosure and financial strength information.
Should the Reserve Bank push ahead and add conduct metrics to the Dashboard, this could be viewed as a controversial move. The Reserve Bank's annual report, issued on Tuesday, noted "conduct concerns are formally within the remit of the FMA [Financial Markets Authority]" rather than the Reserve Bank. However, the Reserve Bank also argues poor conduct can be symptomatic of governance problems and can adversely affect confidence in the NZ financial system, and that it has a prudential responsibility to understand how bank boards and senior management satisfy themselves when signing off on attestations to the Reserve Bank.
Individual bank stress test results may go public, insurance Dashboard planned
Fiennes also hinted that the Reserve Bank may also make individual bank stress test results public, something some overseas regulators do, and has been advocated by Victoria University's Martien Lubberink. Additionally Fiennes reiterated disclosure dashboards for the insurance and non-bank deposit taker sectors are on the cards, with insurance likely to be the next cab off the rank with work beginning "in earnest in mid-2019."
"A challenge I want to throw to the banks themselves, to their customers and to commentators is to tell us what else you want to see in the Dashboard and how this can be presented," Fiennes said.
"It is arguable that society now expects more than compliance with the bare regulatory minimum. To be clear, we have no ability to take action against regulated entities that operate above regulatory minima and nor should we. But we may have a role in facilitating disclosure: for example in the wake of the recent Australian Financial Services Royal Commission's interim report, there is much focus on misconduct and fair treatment of customers. We would welcome ideas on whether there are 'conduct' metrics that could and should be included. The same question arises in the context of operational risk, such as business continuity arrangements. What, for example, would be a minimum or standard benchmark and how should one define and source the information?"
"These ideas, along with that of presenting stress test results, are qualitatively different from the current role of the Dashboard, which is to present well-understood, consistently-defined information in a single place. That is why it is both exciting and challenging to be thinking about the next stage of evolution of a tool that has, in a few short months already exceeded my high expectations. I welcome ideas – bring them on!" Fiennes said.
He said the Reserve Bank has experienced good engagement from academics, rating agencies and financial journalists over the Dashboard.
"Some have asked for less static data, and for us to introduce scenario analysis. For example, stress test results may contain useful information for the riskiness of individual banks. We plan to review the case for making individual bank results publicly available alongside the next stress test, building on the steps we have already taken to increase the granularity of stress test reporting," said Fiennes.
"The Reserve Bank is keen to explore disclosure dashboards for other sectors like insurance and non-bank deposit takers. Insurance is likely to be the next cab off the rank and we expect to start work in earnest in mid-2019, once we have a good sense of how the bank Dashboard has worked. We are excited about this, seeing an insurance dashboard as a great opportunity to further improve transparency of the sector and of our supervision of insurers."
APIs & arborists
He said a public Application Programme Interface (API) to allow more flexible and efficient use of disclosure data is on the cards. Fiennes also said "genuine positive changes" have resulted from the Dashboard's launch. An example he cited is banks improving the scrutiny they apply to their own liquidity metrics now that these are in the public domain.
"We have also seen commentator interest in some of the detail, such as rural exposure or concentration risk. Financial journalists have used Dashboard information to compare capital and liquidity ratios across the banking sector, and discuss their meaning. Independent rating agencies advise that they actively use the Dashboard in their assessments. These are all positive and encouraging developments. Of course, we are always looking for ways to improve both the content and the use of the tool," said Fiennes.
"We have also begun an initial exploration into how market discipline operates in our financial ecosystem. This study, to be released later in the year, will be the first of its kind for New Zealand and we hope to lay the foundations for further investigation of market discipline. Although not yet complete, our study does provide evidence that market discipline does indeed work to reduce financial risk in our garden but that there is room for improvement."
The "garden" reference follows on from a recent article published by the Reserve Bank that said; "The Reserve Bank became the Tāne Mahuta of New Zealand's financial system, allowing the sun to shine in on the economy." Fiennes noted a te reo Māori version of the Dashboard is planned.
"Last week, we unveiled a colourful new analogy to help tell the story of the Reserve Bank of New Zealand and the important work that it does to nurture the financial system and contribute to a well-functioning economy," Fiennes said.
"In this analogy, the Reserve Bank, or Te Pūtea Matua, is the big tree, Tāne Mahuta, that sits at the centre of New Zealand's financial ecosystem. In Māori legend, Tāne Mahuta – the god of the forest and birds – separated Papatūāanuku, earth mother, and Ranginui, sky father, to let the sun shine and life flourish in Tāne's garden."
"In our context, Tāne Mahuta is the various elements that work together to deliver a sound and efficient financial system, and Tāne Mahuta's garden represents the wider economy. Tāne's roots are its legislation. Tāne's trunk is the payment and settlement systems that allows the sap, or money, to flow throughout the system. The branches are regulated financial institutions, like banks, grafted onto Tāne for their legitimacy and lifeblood – access to money. The people working at the Reserve Bank are Tāne's kaitiaki, its caretakers," Fiennes added.
"Today I'd like to talk about the important work that the Reserve Bank's arborists do to take care of Tāne's branches. That's the Prudential Supervision Department that oversees regulated financial institutions to promote a sound and efficient financial system. Under our long-standing analogy, the Reserve Bank takes a 'three pillar' approach to prudential supervision. The pillars are: regulatory discipline, self-discipline and market discipline. In our new story we could think of these elements as the tools that Tāne's arborists use in their work to promote a sound and efficient financial system."
'Better informed investors'
When launching the Dashboard earlier this year Fiennes said the Reserve Bank's aim was for the Dashboard to make it easier for people, including bank depositors, to assess the financial stability of banks by improving the disclosure and accessibility of key financial information. The Dashboard should provide greater transparency about banks' financial health and performance, making for better informed investors who will help promote a sound and efficient financial system, he said.
The Dashboard allows users to make "side-by-side comparisons of banks in an apples-with-apples scenario" on seven key subject areas. The seven are credit ratings, capital adequacy, asset quality, profitability, the balance sheet, liquidity, and credit concentrations. The introduction of the Dashboard from late May means banks now only have to publish disclosure statements twice yearly instead of quarterly. Dashboard content comes from banks' private reporting to the Reserve Bank.
*This article was first published in our email for paying subscribers early on Friday morning. See here for more details and how to subscribe.