National Finance Spokesperson Amy Adams says the Government's planned reforms could undermine the Reserve Bank and turn it into a political tool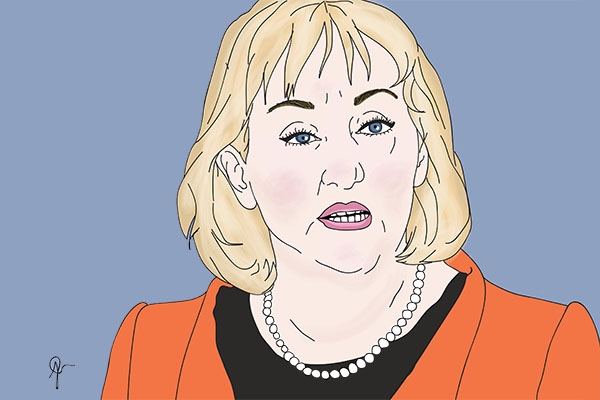 National's Finance spokesperson Amy Adams says she has "serious concerns" the Government's reforms of the Reserve Bank could undermine its independence and turn it into a political tool.
Adams chose to express the concerns in an interview with international newswire Bloomberg on Thursday. She stopped short, however, of saying definitively that National would reverse the changes if re-elected.
"Treasury have wanted more control over the Reserve Bank since Adam played fullback for the apostles," Adams told Bloomberg.
"It also suits the Government's agenda. It's in the Government's interest to be able to much more strongly dictate to the Reserve Bank what they should say about Government policy and its effect on the economy."
The upcoming reforms of the RBNZ will see a new Monetary Policy Committee making decisions on New Zealand's official interest rates. Somewhat controversially, Finance Minister Grant Robertson will get to appoint the members of the committee, while there will be a non-voting rep from Treasury sitting in - the latter move having been opposed by the RBNZ and the independent panel advising the Government on the changes.
This week the RBNZ invited Secretary to the Treasury Gabriel Makhlouf to attend monetary policy deliberation and decision meetings as an observer from the end of October.
"This invitation comes ahead of the proposed creation of a formal Treasury observer position in the Reserve Bank of New Zealand (Monetary Policy) Amendment Bill. This Bill is currently being considered by the Finance and Expenditure [Select] Committee," the Reserve Bank said.
In the Bloomberg interview Adams said  she would hate to see the RBNZ "becoming a little bit like the US Supreme Court, where it's all about stacking it with your people".
"It's too important for that."
She said Treasury would effectively be "pushing the government line" in a room of policy makers appointed by the minister who "could be inclined to want to do the minister's bidding."
"That is an incredible weakening of the Reserve Bank's independent and autonomous assessment."
But asked by Bloomberg if National would repeal the changes if it is returned to government, Adams said: "We have significant concerns about them, and while we're not prepared to make definitive statements about what our plans are, anything that's passed without bipartisan support has to have questions raised as to its enduring nature."