BNZ to pay out over 10,000 customers an average of $375 each as a result of documentation errors following changes to the Credit Contracts and Consumer Finance Act (CCCFA)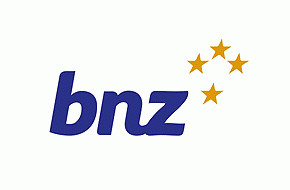 BNZ says its refunding more than 10,000 customers in total about $3.8 million due to what it describes as "errors made with documentation" going back to 2015 following changes to the Credit Contracts and Consumer Finance Act (CCCFA).
The average size of refund comes out at $375, although it will vary in size from customer to customer depending on the situation. 
The bank says no customers were overcharged, but the refunds on some of the interest and fees they've been charged are due to them not having got documents sent out quickly enough, or there was some missing or incorrect information.
"Impacted customers will have their refund automatically deposited into their account or have a cheque posted to them in the next few days," BNZ says.
CCCFA was designed to make interactions between borrowers and lenders clearer and covers all consumer lending, but BNZ says it made some errors when it implemented the new requirements in 2015:
Some confirmation letters weren't sent out quickly enough when customers changed their accounts, like when or how much they paid on their loan or their interest rate
Some documentation was missing information, like total interest and total payments from new loan documents
Some new credit card or home loan accounts were set up with old documentation because the rules changed before they were finished processing
"The amount customers will get will vary because of the different situations involved. The average refund will be around $375 with the smallest amounts owed as low as $0.01. Any refund of $4.99 or lower will be rounded up to $5," BNZ chief executive Angie Mentis, said, in apologising for the errors.
"No customers were overcharged, but we didn't get it 100% right. While mistakes do happen from time-to-time, finding those mistakes and fixing them is simply the right thing to do for our customers."
BNZ is refunding these customers the interest and fees paid during the time they didn't have the documentation.
The bank says the issues affected less than 1% of BNZ customers and most were discovered and fixed with one month of them occurring. All customers now have the documentation they need.
A letter confirming their refund will be sent to affected customers this week. Those with a BNZ account will have the refund deposited from today, otherwise a cheque will be included with their letter.