Kiwibank half-year profit bounces back, CEO Steve Jurkovich highlights focus on improving cost-to-income ratio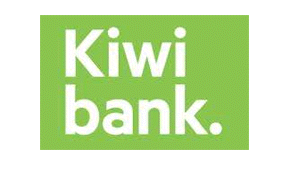 Kiwibank's half-year profit has bounced back from the impact of its disastrous and abandoned core banking system upgrade, almost to where it was two years ago.
The state owned bank says net profit after tax for the six months to December 31 rose $20 million, or 48%, to $62 million from $42 million in the same period of 2017. The 2017 half-year profit tumbled from $63 million in the equivalent period of 2016 largely due to the impairment of Kiwibank's CoreMod core banking system upgrade. 
"Kiwibank is back to the performance levels it enjoyed before the Kaikoura earthquake and the abandoned technology project CoreMod," CEO Steve Jurkovich said.
Jurkovich also said Kiwibank had digested the Reserve Bank's proposals for banks to hold more capital.
"It creates more of an even playing field in several areas, like how capital requirements are calculated, but it is not without implications. We understand and support the Reserve Bank's philosophy. It is in everyone's interest to have a strong local banking system that is deeply invested in New Zealand and supports great customer outcomes. Kiwibank's capital levels are currently significantly above regulatory requirements but we'll need to continue to review this position over the transition period proposed," Jurkovich said.
Additionally he said the bank's cost-to-income ratio is a focus.
"While an 8% improvement is pleasing, looking forward, operating expenditure sitting at 67% of income is unsustainable. We are finding ways to improve efficiency and work smarter while better serving our customers."
Post abandoning CoreMod at a cost of $101 million, Jurkovich says technology transformation is "no longer about once-and-done or big-bang projects." Technology requires investment and Kiwibank will "invest significantly in this critical capability." Jurkovich, previously a senior executive at ASB, took the helm at Kiwibank last July post the dumping of the CoreMod project.
Kiwibank's net interest income rose $25 million, or 13%, to $223 million. Fee and other income dropped $12 million, or 20%, to $48 million with Jurkovich saying the bank has worked hard to simplify transactional fees. Operating expenses dropped $14 million, or 7%, to $183 million. Loan impairments increased to $4 million from $1 million.
The bank's net interest margin rose 15 basis points to 2.15%.
Net loans increased $1.289 billion, or 7.2%, to $19.316 billion. Deposits rose $1.47 billion, or 9.2%, to $17.430 billion, Kiwibank says.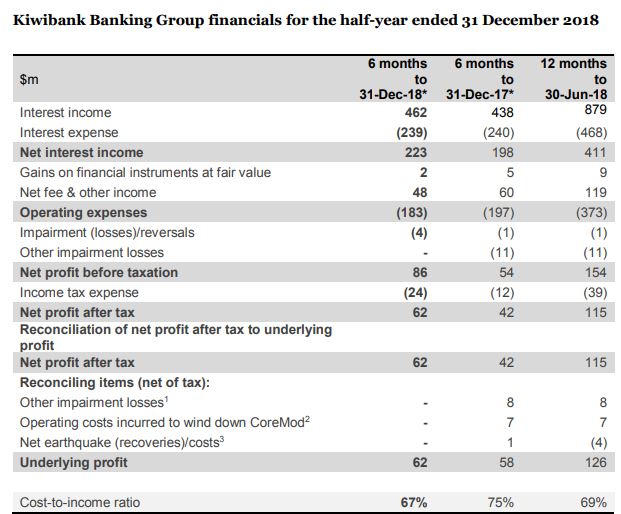 The Reserve Bank's capital proposals would mean a minimum of 16% Tier 1 capital, as a percentage of Risk Weighted Assets, for the big four banks and 15% for other banks including Kiwibank. Currently all banks require a minimum Tier 1 capital ratio of 10.5%. The Reserve Bank is also proposing to reduce the advatange the four Australian owned banks - ANZ, ASB, BNZ and Westpac - get from being able to use internal models to calculate their credit risk exposure.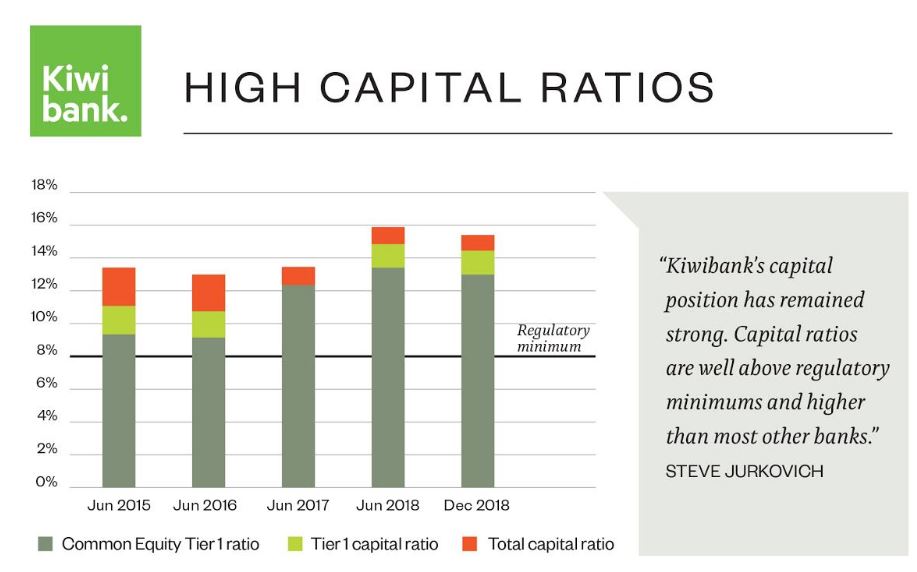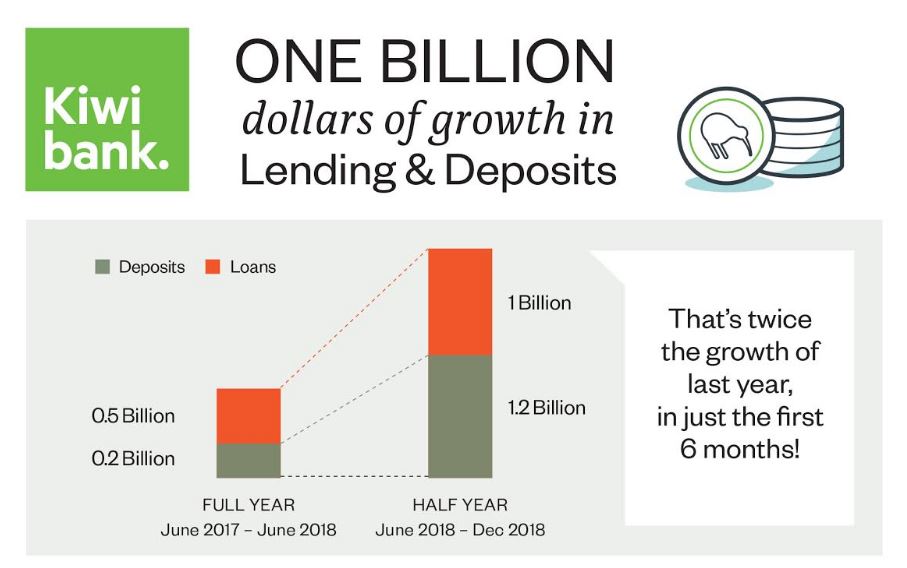 Kiwibank's shareholders are NZ Post, the NZ Super Fund and the ACC.