Whopper NZ Government bond of $7 billion issued after $14 billion worth of bids, annual Government Bond Programme size increased by $4 billion to $29 billion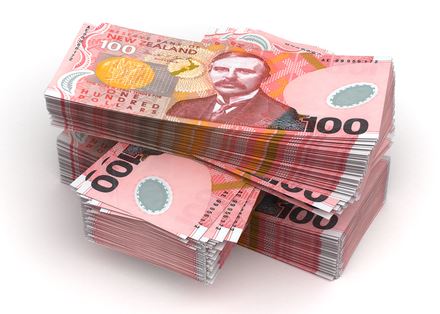 The New Zealand Debt Management Office (NZDMO), a unit of Treasury, has issued a whopper $7 billion government bond which received $14 billion worth of bids.
Both are record figures for a NZ government bond, exceeding the previous high which was the $3.5 billion tap of an existing bond due to mature in 2031, which received $5 billion of bids in April this year. 
"For New Zealand, the deal is enormous.  It is twice as big as the previous largest syndication, the $3.5 billion syndicated tap of the May-2031 in early April this year.  For context, the $7 billion size is as large as the entire 2017/18 bond programme was," BNZ interest rate strategist Nick Smyth says.
"Offshore investors, excluding those Australian-based, bought 36% of the deal, an impressive result considering offshore investors have been net sellers of this sector of the curve consistently over the past few years. This deal shows that offshore demand will be there if the relative value to other markets stacks up," Smyth added. 
The NZDMO says the 2019/2020 Government Bond Programme has also been increased by $4 billion to $29 billion.
The NZDMO says the $7 billion nominal May 15, 2024 bond will pay investors an interest rate of 0.50% per annum. It has been issued via bank syndication featuring ANZ Bank New Zealand, Deutsche Bank, JP Morgan and the Westpac Banking Corporation.
"The bonds, which carry a coupon of 0.50%, were issued at a spread of 9 basis points over the 15 April 2023 nominal bond, at a yield to maturity of 0.4275%. Total book size, within the initial pricing guidance range of 9 to 12 basis points, exceeded NZ$14.0 billion." the NZDMO says.
The issue is due to settle on June 23, with no further issuance of the new bond before September.
"As previously announced, a further update to the core Crown borrowing programme is expected to occur alongside the Pre-Election Economic and Fiscal Update (PREFU) 2020 [in August]," the NZDMO says.