The RBNZ is fixed on using the OCR to eventually tighten monetary policy, and is in no rush to do so by shrinking its $54 billion bond portfolio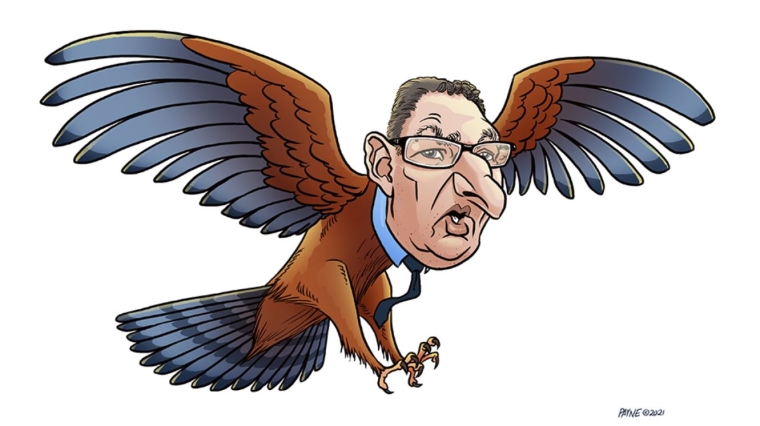 The Reserve Bank (RBNZ) has affirmed its intention to use the Official Cash Rate (OCR) to adjust monetary policy, ahead of doing a lot of bond-buying/selling.  
The Monetary Policy Committee said in its statement on Wednesday, "the OCR is currently the preferred tool to adjust the level of stimulus in the economy".
It said the OCR is a more "flexible" tool, which can be "adjusted more frequently and calibrated more precisely according to the level of monetary stimulus required", than the RBNZ's Large-Scale Asset Purchase (LSAP) and Funding for Lending (FLP) programmes.
The Committee said the LSAP and FLP, which have been putting downward pressure on interest rates, are "geared towards providing stimulus for a sustained period of time".
It noted that even though the RBNZ is no longer buying bonds via the LSAP, "the associated balances in the settlement cash system will continue to provide stimulus".
In other words, stimulus is still being provided by the $55 billion that the RBNZ effectively printed to buy mostly New Zealand Government Bonds from banks and fund managers between March 2020 and July 2021.
What's more, banks have until December 2022 at the latest to keep securing cheap funding from the RBNZ via the FLP. To date, they've borrowed nearly $5 billion of "newly printed money" via this programme.
Accordingly, the Committee said that when the RBNZ tightens monetary policy, "the OCR will need to be higher than otherwise to achieve a given overall level of stimulus".
No rush to sell bonds
The Committee's preference for using the OCR was also underlined by its acknowledgement the RBNZ doesn't yet have an "operational strategy" for managing the $54 billion of bonds currently on its books.
The Committee directed RBNZ staff to create such a strategy.
RBNZ Governor Adrian Orr said, in a press conference, details would be unveiled in "coming months".
But Assistant Governor Christian Hawkesby signalled the RBNZ probably wouldn't try to tighten monetary conditions by actively selling its government bonds - anytime soon at least.   
"We're conscious that we need to communicate to the market what our intention is with our balance sheet and with those schemes," Hawkesby said.
"The main practical decision ahead of us is the maturity of the 2023 bond, and whether we reinvest some of our current assets once those mature.
"That gives us plenty of time to outline a plan ahead of that."
In other words, Hawkesby said the RBNZ was focussed on the extent to which it'll buy more bonds once those it owns matures, to manage the rate at which its balance sheet shrinks/the stimulus it has provided is removed.
Asked to clarify whether the RBNZ was unlikely to start actively selling bonds before 2023, Hawkesby said, "We will outline our plan in the period ahead.
"Globally, we haven't seen any central banks actively sell their assets back into the market. They've typically not reinvested maturing assets.
"For us, we need to go back to first principles and base it around; what are we trying to achieve with the stance of monetary policy?... And how can we do that in a way that's supportive of market functioning?"
Hawkesby's comments align with those RBNZ chief economist Yuong Ha made to interest.co.nz in June.
Ha explained how the RBNZ will need to keep managing its balance sheet for decades to come, keeping in mind the fact the longest dated bond it owns matures in 2041.  
'Significant' economic U-turn would be required for RBNZ to loosen monetary policy
What if the Covid-19 situation worsens, and the RBNZ is faced with a situation where it needs to loosen monetary policy?
The Committee didn't mention the possibility of doing so specifically by re-starting weekly bond purchases.
The Committee recognised: "A monetary policy response may be required if a health-related lockdown has a more enduring impact on inflation and employment."
But a hawkish Orr said in the press conference, "We started a path to less stimulatory conditions in July by halting our LSAP programme, and that is our plan going forward.
"Very clearly, in the document, we would have to see significant different outcomes - in particular to demand - to change our mind."
What's more, the Committee talked up the value of fiscal policy (government spending and transfer payments), saying this has "proved to be a very effective tool to respond to any immediate reduction in demand in the event of outbreaks".
Robertson: No need for the Government to up its debt issuance  
Finance Minister Grant Robertson on Wednesday confirmed he doesn't believe the Government needs to borrow more to cover the cost of the Wage Subsidy and other government support being offered due to this Delta outbreak.
As at July, the Government had nearly $38 billion in its bank account with the RBNZ, known as the Crown Settlement Account.
This is a very high balance, indicating the Government has been borrowing at a faster rate than it's been spending.