How Treasury and the Reserve Bank could work together to remove billions of dollars from the financial system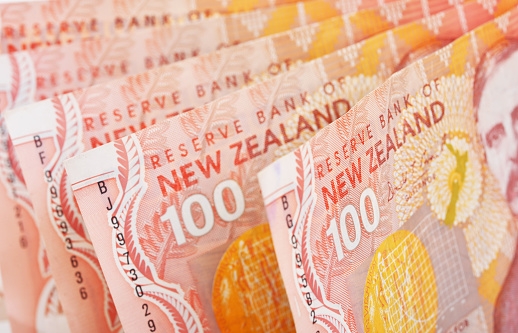 Traders in the bond market are eagerly awaiting guidance from both the Reserve Bank (RBNZ) and Treasury on how monetary conditions will be tightened.
They're interested in the mechanics of how the two arms of government will continue to work together to unwind the central bank's bond-buying or Large-Scale Asset Purchase (LSAP) programme.
In other words, financial markets participants want to know how some of the money created via the LSAP programme will eventually be removed from the system to help put a lid on rising inflation and give the RBNZ headroom to potentially use quantitative easing again in the next crisis.
Treasury will give them a hint on Wednesday when it releases its Half Year Economic and Fiscal Update. It has confirmed to interest.co.nz it will provide some guidance on its future asset holdings (how much cash it wants to keep on hand).
Should Treasury say it wants to maintain a sizeable cash buffer to cover unexpected Covid-19 expenses for example, then its ability to buy the bonds back from the RBNZ could be limited… unless of course Treasury issues new debt to fund these purchases.  
This is why investors will also be interested in the forecast debt issuance programme Treasury is due to publish on Wednesday.
But they will still be trading in a fairly uncertain environment. While Treasury will put some of its cards on the table, investors will have to wait until February for the RBNZ to say what it will do with its $53 billion portfolio of New Zealand Government Bonds, acquired via the LSAP programme.
Let's go back a step
The RBNZ bought the bonds between March 2020 and July 2021 to lower interest rates to help boost inflation and employment, and support smooth market functioning at a time the bond market was being flooded with debt issued by governments who needed cash to pay for the Covid-19 response.
When the RBNZ launched its LSAP programme, it committed to buying up to $100 billion of New Zealand Government Bonds by June 2022.
However, because the economy rebounded more quickly than expected, the RBNZ stopped the purchases early, before it started lifting the Official Cash Rate (OCR) in October.
The RBNZ hopes increasing the cost of money using the OCR, ahead of turning its attention to how to reduce the supply of money, will cool an overheating economy.
Its preference is to prioritise using the OCR, as it's a simpler and better-known tool than changing the supply of money by being an active player in the bond market.
As for the bonds it already owns, it can either let them drop off its balance sheet when they mature, possibly reinvesting some of those proceeds. Or, it can actively start selling the bonds.
While it isn't in a hurry to do so, it would be easier for the RBNZ to use bond-buying as a means of lowering interest rates again in the future, if it wasn't already such a dominant player in the bond market.
During the 2020/21 round of bond-buying, the RBNZ agreed it wouldn't buy more than 60% of the New Zealand Government Bonds on issue.
The RBNZ being such an active player in the bond market has a material effect on the way the market functions.
The RBNZ and Finance Minister therefore agreed at the onset of the LSAP programme that should the RBNZ wish to sell its bonds, it would have to sell them straight to Treasury.
They figured it was better for Treasury and the RBNZ to be made to coordinate with each other than for the RBNZ to try to flog off bonds to investors at the same time Treasury issues new bonds. This could be confusing and distortionary. 
Between March 2020 and July 2021, the RBNZ was made to buy government bonds on the secondary market, from banks that had bought them from Treasury, so as not to directly finance government spending.
But, should the RBNZ sell the bonds, it would need to work very closely with Treasury.
All eyes on Treasury for now
Again, the RBNZ will only provide guidance on how it will do this in February.
In the meantime, the commentary Treasury is expected to make on Wednesday, around how much cash it wants to keep on hand in its Crown Settlement Account with the RBNZ, might hint at how this bond portfolio will be managed.
As at October, Treasury had a whopping $37.5 billion in its cash account with the RBNZ. Two years ago, this Crown Settlement Account only had $4.9 billion in it.
Covid-19 has seen Treasury issue a lot of debt and run up this account on purpose to ensure it has cash on hand to cover unexpected expenses and promptly deploy economic support like the Wage Subsidy.
Financial markets will be hoping Treasury's guidance is fairly detailed, by including a target range it would like the Crown Settlement Account balance to fall within over a set timeframe, for example.
Treasury will on Wednesday also update its forecast debt issuance programme, which will tie into all of this.
As at May, it forecast issuing $30 billion of New Zealand Government Bonds in the year to June 2022.
Because the strength of the economy is continuing to exceed expectations, one might expect this forecast issuance to be downgraded, unless the idea is for Treasury to issue additional debt so it can buy bonds from the RBNZ to clear the decks in preparation for the next crisis more quickly.  
When interest.co.nz talked to Finance Minister Grant Robertson last week, he wasn't keen to get ahead of the work underway by RBNZ and Treasury officials by sharing a view on the matter.
Central bank not so independent
Presumably the guidance will be principles-based and give both Treasury and the RBNZ enough room to move if circumstances change. Afterall, we're far from out of this period of uncertainty.
Both Treasury and the RBNZ won't want their moves in the bond market to cause dysfunction or uncertainty. However, it will be interesting to see if their goals conflict in any way.
The RBNZ will be mindful of how any bond sales affect interest rates and thus its inflation and employment targets.
Treasury will be wary of ensuring New Zealand Government Bonds remain attractive to investors, and the Crown accounts are in good shape in accordance with the Public Finance Act.
While New Zealand is ahead of most other countries in unwinding stimulus, other central banks have previously been down the bond-buying path. So, we have experience to learn from. Two things are for certain:
1. It's easier to increase the supply of money than it is to reduce it.
2. Public servants at number 1 and 2 The Terrace will continue to play critical roles shaping the market.