BNZ issues NZ$225 million of covered bonds domestically, says continuing to mull €500 million European issue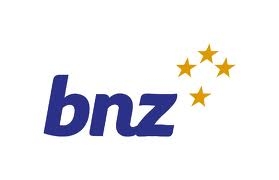 By Gareth Vaughan
The Bank of New Zealand (BNZ) has sold NZ$225 million worth of six-year covered bonds, presumably to a local institutional investor or investors, and says it's still assessing a possible covered bond issue of at least €500 million (NZ$807 million) to European institutional investors.
BNZ's New Zealand dollar denominated issue, its fifth covered bond issue overall, was outed by credit rating agencies Moody's and Fitch late yesterday when they issued reports rating the bonds Aaa and AAA, respectively.
Covered bonds, secured by a "cover pool" of residential mortgages written by the bank issuer, typically attract these highest possible credit ratings because investors have dual recourse to the bank and mortgage pool collateral should the issuer default. See more on covered bonds here.
Asked by interest.co.nz for details on who the investors were and what rate over swap the bonds were priced at, BNZ Treasurer Tim Main declined to comment. It's BNZ's second covered bond private placement and closely follows a NZ$300 million one by rival ASB to the Accident Compensation Corporation (ACC) just before Christmas.
European issue on ice?
Meanwhile, despite reports from Reuters, Bloomberg and Dow Jones suggesting the BNZ has postponed this week's plans for a European covered bond issue, Main said the bank was still assessing the European situation.
Reuters reported BNZ had postponed the proposed five-year issue due to "lukewarm investor feedback" after taking indications of interest at an initial price range of euro mid swap plus 125 to 130 basis points on Monday, European time.
On Monday, New Zealand time, Main told interest.co.nz the BNZ hoped to take advantage of a window of opportunity in "a market that has become a little less frozen" to raise some money to help pre-fund projected funding needs for the coming year.
BNZ's European push comes in the same week its parent, National Australia Bank, issued a £500 million, three-year floating-rate covered bond at 145 basis points over the three-month Libor.
'Wave of bank issuance'
Grant Hassell, head of fixed income at AMP Capital, said he was anticipating a "wave of bank debt issuance" this year meaning investors don't have to rush into deals in the first few weeks of the year. AMP hadn't invested in the latest domestic BNZ covered bond issue. He noted private placements tended to be less liquid meaning the investors needed to hold them to maturity which suits government entities such as the ACC.
Hassell said he expected some very large domestic covered bond issues this year, perhaps as high as the NZ$500 million range. Covered bonds are currently all the rage with Australasian banks which Hassell said is because that's what institutional investors are currently prepared to buy due to their dual security.
"That doesn't signify a strong (debt) market," said Hassell.
ASB's parent, Commonwealth Bank of Australia, sold A$3.5 billion worth of five-year covered bonds this week at a price of 175 basis points over the swap rate in what Bloomberg described as the biggest ever offering of financial debt denominated in the Australian dollar.
This article was first published in our email for paid subscribers this morning. See here for more details and to subscribe.