US 10-year bond yields lower on disappointing Philly Fed business survey data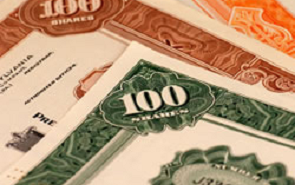 by Kymberly Martin
NZ yields slipped a little further yesterday. Overnight, sentiment remained subdued despite decent European bond auctions.
Swap yields closed a little lower yesterday, though showing only limited reaction to yesterday's CPI release, which was in line with expectations.
The market now prices just 9bps of RBNZ rate hikes in the year ahead. 2-year swap yields closed down 3bps at 2.91%. The market remains reluctant to price rate cuts, and we do not expect short-end yields to revisit the lows of late 2011.
Bond yields closed down only a fraction across the curve. The DMO auction was relatively weak. A modest 1.3x average bid-cover ratio was seen for the $300m of bonds offered. The yield on NZGBs closed down 2bps at 4.14%.
There was no narrowing of the NZ-AU spread however, as AU bonds also rallied. The NZ-AU 10-year spread remains around 32bps.
The much anticipated European bond auctions passed without drama last night. Spain sold €2.54b of bonds, slightly higher than its initial target of €2.50b. Bid-cover ratios were solid, but the yield paid on the 2022 bonds was 5.74%, somewhat higher than the 5.40% paid at the previous auction in January. France's bond auction went without hitch.
Despite this the market remained glum. German "safe haven" 10-year bond yields fell from 1.74% to 1.69%. French-German 10-year spreads widened to 140bps, their highest level since early January.
US 10-year bond yields slipped from 1.99% to 1.95%, not helped by a disappointing Philadelphia Fed business survey release.
There is little to shift the generally subdued mood today. Tonight the German IFO business survey will be released and the G-20 finance ministers meeting begins in Wellington. No doubt they will have a lot to talk about.