Parliamentary select committee rubber stamps covered bond bill saying such bonds could mean higher deposit rates for bank depositors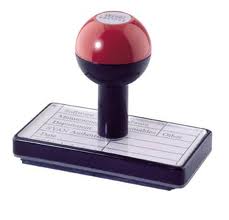 By Gareth Vaughan
A Parliamentary select committee is recommending a bill enshrining covered bonds in law be passed, arguing the controversial bank funding tool ought to reduce the likelihood of a bank default and, potentially, see banks' reduced funding costs passed on to depositors through higher deposit rates.
The report from Parliament's Finance and Expenditure Committee, chaired by the National Party's Todd McClay, was released yesterday. It recommends the Reserve Bank of New Zealand (Covered Bonds) Amendment Bill be passed with minor amendments "generally in the nature of clarification." The report says the risks covered bonds create for unsecured creditors such as bank depositors are justified.
"We have given careful thought to the ways in which covered bonds may affect the risks faced by ordinary depositors. Because the holders of covered bonds would have preferential access to certain of the issuing bank's assets in the event of default, this would subordinate the claims of depositors and other unsecured creditors on the assets placed in the cover pool," the report says.
"We have sought to weigh up this increased risk for unsecured creditors against the benefits offered by issuing covered bonds. The main benefit is the reduced likelihood that a bank will default in times of financial market stress, because the ability to issue covered bonds improves banks' access to longer-term, relatively secure funding. Another potential benefit is that the reduced funding costs for banks from issuing covered bonds may be passed on to unsecured creditors if banks can pay higher deposit rates."

"On balance, we consider that the risks to unsecured creditors are justified provided their application is limited to a conservative proportion of a bank's assets."
Covered bonds are dual-recourse securities, issued for anywhere from three to 10 years, through which bondholders have both an unsecured claim on the issuing bank (should it default on the bonds) and hold a secured interest over a specific pool of assets - generally residential mortgages - called the cover pool.
Covered bonds are different to senior unsecured debt instruments issued by banks, where the bondholder is simply an unsecured creditor of the bank, and also from mortgage-backed securities, where the bondholder has a secured interest in the cover pool but has no claim on the issuing bank.
Due to their dual recourse security, covered bonds generally attract the highest possible AAA credit rating (which is higher than the bank issuer's own AA- ratings in the case of New Zealand's big four banks) and are therefore a cheaper form of funding for banks than standard bank bonds. In the most recent covered bond issue by a New Zealand bank, ANZ New Zealand borrowed €750 million (about NZ$1.2 billion) earlier this month in a five-year issue paying investors a coupon of 1.375%. The ultimate cost to the bank does, however, also include the cost of converting the euros into New Zealand dollars, which is said to add about 100 basis points.
Aussie ban now overturned
Because covered bonds carve off some of the banks' best assets for the benefit of covered bondholders - in the event of a bank default - bank depositors' claims are diluted. This meant covered bonds were banned in Australia by the Australian Prudential Regulation Authority until last year when the federal government, after lobbying by the major banks, enacted legislation allowing covered bonds.
Critics argue covered bond legislation will effectively enshrine the rights of investors, mostly European institutional ones, to some of the residential mortgages written by New Zealand banks ahead of local bank depositors, who currently have about NZ$108 billion in term deposits in New Zealand's banks.
However, the Bill attracted just six submissions with only one, from Geoff Bertram, a former senior lecturer in economics at Victoria University and senior associate at Victoria's Institute of Policy Studies, opposing it. Bertram argued the fact a bill establishing a legislative basis for covered bonds was even before Parliament showed "regulatory capture" of the Reserve Bank by the banking industry given covered bonds should explicitly be prohibited by law.
Introducing the Bill to Parliament in May, Finance Minister Bill English said it would provide greater legal certainty for investors in the unlikely event of a bank defaulting. English also said covered bonds offered significant benefits for banks as a long-term source of relatively stable finance.
The country's big four banks - ANZ NZ, ASB, BNZ and Westpac NZ - have already borrowed more than NZ$11 billion through issuing covered bonds with the Reserve Bank's approval, since BNZ became the first to do so in 2010. State owned Kiwibank is now developing a covered bond programme, with the assistance of Barclays Capital and Chapman Tripp. The select committee recommends existing covered bond programmes be registered with the Reserve Bank within nine months of the Bill passing into law, up from the six months suggested in the Bill itself.
The Reserve Bank has imposed a 10% limit on the proportion of a bank's assets that may be encumbered in favour of covered bonds as a condition of banks' registration. The Bill itself doesn't specify any limit, with the current arrangement expected to continue.

In report the select committee members say they considered whether the 10% limit was sufficiently conservative, and whether the limit should be specified through the Bill. They note Australia has imposed an 8% limit, but say this is comparable to the New Zealand requirement because the Australian limit merely applies at the time of issuance, whereas New Zealand's applies on an ongoing basis, and banks tend to stop below 10% to ensure they don't exceed the limit.
"We understand that a low limit of 4%, as applied in some countries, such as Canada, would be likely to preclude all but the largest New Zealand banks from issuing covered bonds," the select committee says.

"It is of interest that ratings agencies have assessed the issuance of covered bonds by New Zealand banks with a 10% limit as 'ratings positive' for unsecured debt; that is, that the benefits outweigh any risks to unsecured creditors. After considering all these factors, we have concluded that a 10% issuance limit as currently imposed is appropriate."
10% limit could be lifted
Nonetheless the report says changing market circumstances could make it desirable for the limit to be "revised." For example, if bank funding conditions toughened, the select committee says it might be "considered prudent" to let banks encumber assets above the 10% limit for a period.
"We have therefore considered whether the issuance limit should be imposed as a condition of bank registration, as currently enforced by the Reserve Bank, or by means of primary legislation. Some of us consider that the issuance of covered bonds involves a matter of policy, given the increased risk for ordinary depositors entailed in a bank encumbering assets in favour of covered bonds," the report says.

"Some of us therefore consider that any increase in the limit is a matter that should be authorised by regulation at the direction of the Minister, rather than left to the delegated authority of the Governor of the
Reserve Bank; this would provide an appropriate additional check on, and transparency in, such a decision."
That said, the majority of committee members believe the current arrangement provides important flexibility, that would prove advantageous in any financial crisis when rapid responses to market developments might be needed.
"The majority of us note that the Reserve Bank has been entrusted with discretion in relation to the prudential requirements it places on banks in order to maintain financial stability, and believe a similar situation applies here. We therefore do not recommend any change to the current arrangement for specifying and enforcing the limit."
Aside from McClay, members of the select committee include National's Maggie Barry, David Bennett, Paul Goldsmith, John Hayes and Nick Smith, Labour's David Parker, David Clark and Clayton Cosgrove, Greens co-leader Russel Norman and NZ First leader Winston Peters.
Also see: What covered bonds mean for ma & pa.
This article was first published in our email for paid subscribers this morning. See here for more details and to subscribe.