BNZ CEO Andrew Thorburn defends bank profitability, says BNZ's return on assets would be 'unsustainably low' in other industries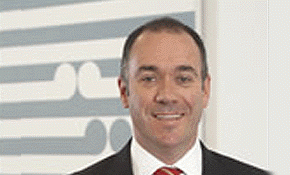 By Gareth Vaughan
BNZ CEO Andrew Thorburn says New Zealand is lucky to have four banks with double A credit ratings, in the big four Australian owned banks, suggesting if the ratings were cut customers' borrowing costs would rise significantly.
In a speech to the Trans-Tasman Business Circle in Auckland on Friday, Thorburn noted very few banking groups in the world these days "enjoy" double A credit ratings and there are four with such ratings in New Zealand in BNZ, ANZ, ASB and Westpac.
"So globally we are in a very fortunate position indeed," Thorburn said.
Asking what might happen if this wasn't the case, Thorburn suggested as a rough guide, if the credit rating agencies cut the banks to single A ratings, two things would happen.
"Firstly, the cost of our longer term offshore debt would increase substantially. Depending on the circumstances, this movement could add 50‐100 basis points onto the cost of term wholesale funding from offshore, which in the end would be borne by consumer and businesses. Second, our access to offshore wholesale markets would be far more difficult, with fewer investors willing and able to buy our debt," said Thorburn.
"Combined, both of these impacts would almost certainly result in a higher cost to New Zealand customers as we were forced to pass on costs, and as we were forced to rely more upon domestic deposits, for which we would probably have to pay more. Our ability to lend would also most likely be affected, constrained and beholden to offshore investors which potentially means lower credit growth, and less economic activity overall."
Both Standard & Poor's and Fitch have the big four banks at AA- and Moody's has them at Aa3. See credit ratings explained here.
Bank returns on equity 'nowhere near the top of the table'
Thorburn's comments were part of a defence of bank profitability after three of the big four banks, BNZ was the exception, posted record annual net profit after tax this year and a combined 12% rise to NZ$3.2 billion at a time when their Australian parent groups posted a 5% fall.
He said bank lobby group the New Zealand Bankers' Association had commissioned research on the profitability theme.
"It tells us that while New Zealand's banks have performed well in terms of average return on equity (RoE) over the past five years, their returns are nowhere near the top of the table," Thorburn said. "In fact, they are clustered across the middle of a group of 47 NZX‐listed companies."
"BNZ comes in at 17th place at 14.3%, one place behind TSB on 14.5%. The top performing bank is ASB, in 14th place, with an ROE of 16.3%. What about other big companies? Telecom sits at third place, at 26.8%, Freightways is eighth at 22.5%, and Sanford is in 36th place at 6%. Top of the heap, with a five‐yearly average ROE of 31.7%, is Restaurant Brands, with Hallenstein Glasson Holdings the runner‐up on 28.5%," Thorburn said.
Compared with their Australian parent groups, however, the big four New Zealand banks' average combined RoE for their last financial year came in 320 basis points higher at 18.9%.And earlier this year research from the Bank for International Settlements showed the Australian parents of New Zealand's big four to be the developed world's most profitable as measured by pre-tax profit as a percentage of total assets. Analysis by interest.co.nz showed the New Zealand subsidiaries were more profitable than their Aussie parents with the average pre-tax profit as a percentage of total assets across New Zealand's big four 20 basis points higher at 1.39%.
'Unsustainably low'
However, Thorburn said a large proportion of BNZ's 21% rise in annual cash earnings to NZ$741 million stemmed from lower bad and doubtful debts. And he said as a return on assets, BNZ's cash earnings equate to a return of about 1.2%, a level that would be "unsustainably low" in many industries.
 Although the bank wasn't paying a dividend to its parent National Australia Bank, NAB bought NZ$400 million worth of BNZ shares in May to bolster BNZ's capital position ahead of next year's introduction of the Basel III capital adequacy standards, it would again in future years.
"Historically, we have paid on average 65% of our earnings to our shareholder."
Thorburn went on to say that because BNZ is profitable it's able to make an "enormous" contribution to the New Zealand economy and society.
"We employ 5000 people, as a major player in a New Zealand industry sector that employs over 25,000 people."
"Our annual wage bill is approximately NZ$400 million. BNZ also pays over NZ$200 million in tax annually, and we spend close to NZ$300 million annually with local suppliers. And of course through our lending and other activity we play an enormous role facilitating local businesses, large and small, from Kaitaia to Bluff, from Raglan to Kaikoura, so that they can employ New Zealanders, pay tax, and grow. That sounds like a virtuous wheel to me, and I am proud of how successfully BNZ is keeping it turning right now,' Thorburn said.
In his speech Thorburn also questioned the "fundamental anomalies" of a tax system that favours residential property and said leadership was need to resolve the housing affordability crisis. See more here.
This article was first published in our email for paid subscribers this morning. See here for more details and to subscribe.