BNZ September quarter profit tumbles, residential mortgage growth behind only ANZ and ASB, but is outstripped by business lending growth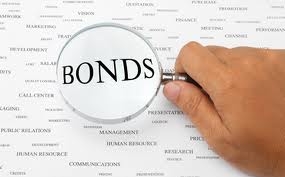 By Gareth Vaughan
BNZ's September quarter profit tumbled NZ$233 million, versus the same quarter of last year, as the bank took a hit on its offshore fixed interest rate debt issues, including covered bonds. Meanwhile, the bank grew home loans by NZ$207 million in the quarter, a figure topped by only ANZ and ASB.
The bank's General Disclosure Statement (GDS) for the year to September shows net profit after tax of NZ$52 million in the three months to September 30, down from NZ$285 million in the same period of 2011. The fourth quarter saw BNZ book a NZ$191 million loss on gains less losses on financial instruments at fair value. That compares with a gain of NZ$197 million in the same period of last year.
A BNZ spokeswoman told interest.co.nz the main reason for the loss on financial instruments this time around was due to fixed interest rate debt issued by the bank, where BNZ credit spreads have contracted "markedly" during the year. She said the main drivers were the bank's €1.5 billion worth of covered bonds issued, plus an unsecured €750 million debt issue, and two smaller Swiss franc issues.
BNZ was the only one of the big four banks not to post record annual net profit after tax this year, with its profit falling NZ$91 million, or 14%, to NZ$580 million. As of September 30, BNZ had covered bonds on issue with a face value of NZ$4.275 billion, which is significantly more than the other banks. The covered bonds are secured by housing loans and other assets valued at NZ$5.467 billion.
Meanwhile, BNZ grew residential mortgages in the quarter by NZ$207 million, based on the on-balance sheet disclosure in its loan-to-valuation -ratio (LVR) disclosure in the GDS, to NZ$28.148 billion. It's the last of the banks to reveal September quarter figures, and came in third behind ANZ's NZ$904 million and ASB's NZ$318 million. Kiwibank grew home loans by NZ$171 million and Westpac by NZ$90 million. See more on quarterly mortgage growth of the banks here.
The LVR disclosure shows BNZ grew home loans in the 80% to 89% and 70% to 79% LVR categories, but shed them in all other categories, including on loans with LVRs above 90%.
Other term lending, loans to businesses and farmers, grew by NZ$244 million in the quarter to NZ$27.1 billion, and total gross loans rose NZ$680 million, or 1%, to NZ$59.376 billion. That was well behind deposit growth, with total deposits up NZ$2.3 billion, or 7%, to NZ$37.090 billion. BNZ's business lending growth for the quarter was topped by only ASB's NZ$562 million, and comes in ahead of Westpac's NZ$226 million, and ANZ's NZ$177 million.
Total shareholder's equity increased NZ$30 million to NZ$5.277 billion, with the bank's leverage ratio - the number of times assets exceed shareholder funds - unchanged at 13.9 times. BNZ's tier one capital ratio, representing shareholder's funds, rose to 11.26% at September 30 from 10.43% at June 30, and its total capital ratio rose to 13.29% from 12.72%. At those levels the bank is comfortably placed for the introduction, by the Reserve Bank, of its Basel III capital adequacy reforms.
From 2013 the Reserve Bank says banks must have a tier one capital ratio of at least 8.5% versus the current 4% minimum, and a total capital ratio of at least 10.5%. versus the current minimum of 8%.
This article was first published in our email for paid subscribers. See here for more details and to subscribe.