BNZ September quarter business lending growth outpaces rivals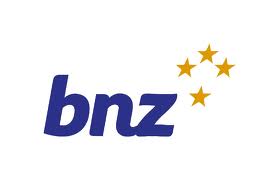 By Gareth Vaughan
The Bank of New Zealand (BNZ) grew lending to businesses by more than any of its rivals in the September quarter, during which the bank also posted a near 11-fold profit jump.
Based on figures taken from BNZ's General Disclosure Statement (GDS) for the year to September 30, the bank grew non-housing term loans by NZ$496 million to NZ$26.13 billion. That outpaced its NZ$305 million rise, to NZ$27.38 billion, in housing lending. It was also ahead of rivals' lending to the business sector.
Westpac recorded a NZ$189 million increase in non-housing term loans to NZ$13.74 billion. ANZ New Zealand's non-housing term loan book contracted by NZ$656 million in the September quarter to NZ$37.39 billion. ASB's GDS doesn't break out business lending. However, its overall lending lending contracted in the quarter by NZ$646 million to NZ$52.50 billion despite NZ$153 million growth in its residential mortgage book.
A BNZ spokeswoman told interest.co.nz the bank['s business lending growth largely stemmed from new business across the agriculture, commercial and institutional sectors.
Putting BNZ's growth in context, Reserve Bank sector credit data shows agriculture sector debt rose NZ$553 million in the September quarter to NZ$47.65 billion but business debt dropped NZ$162 million to NZ$72.11 billion. On the rural lending front, a significant chunk of the growth came from rural specialist Rabobank, where lending grew by NZ$422.25 million in the quarter.
Dividend down
BNZ's annual dividend, paid to parent National Australia Bank, fell to NZ$330 million from NZ$563 million the previous year.
Meanwhile, BNZ's September quarter profit soared to NZ$285 million from just NZ$26 million in the same period last year. A NZ$197 million contribution from gains minus losses on financial instruments - such as hedging, foreign exchange and fair value of financial assets and liabilities - versus a loss of NZ$104 million from these activities in the September quarter last year, was a major factor.
The BNZ spokeswoman said the overall movement for the quarter in "gains less losses on financial instruments at fair value" was predominantly driven by unrealised fair value gains stemming from BNZ's own issued bonds and notes. She attributed this to the widening spreads resulting from growing concerns over European sovereign debt. This helped drive a NZ$319 million, or 98%, rise in BNZ's quarterly total operating income to NZ$643 million.
Another factor in the bank's improved profitability was a NZ$20 million, or 9%, drop in operating expenses to NZ$195 million. Impairment losses on loans fell NZ$14 million, or 27%, to NZ$38 million.
Net interest income rose NZ$28 million, or 8%, to NZ$362 million.
Strong asset and liability growth
Total assets rose NZ$4.6 billion to NZ$74 billion and total liabilities rose NZ$4.3 billion to NZ$69.7 billion. Assets more than 90 days past due fell NZ$63 million to NZ$202 million over the quarter with total impaired assets down NZ$102 million to NZ$630 million.
Term deposits rose NZ$172 million to $18.9 billion and total deposits increased NZ$496 million to NZ$31.4 billion.
The bank's tier one capital ratio rose to 8.99% at September 30 from 8.85% at June 30 and its total capital ratio rose to 11.84% from 11.81%. The Reserve Bank mandated minimums are 4% and 8% respectively.
This article was first published in our email for paid subscribers this morning. See here for more details and to subscribe.