ANZ secures lion's share of new residential mortgage lending in September quarter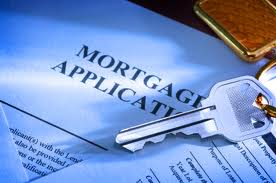 By Gareth Vaughan
Having secured more than NZ$1 billion worth of fresh residential mortgage business in the June quarter, ANZ missed out on reaching NZ$1 billion in the September quarter, but still swallowed the lion's share of new lending during a quarter in which it announced plans to phase out its popular National Bank brand.
ANZ's General Disclosure Statement (GDS) for the year to September shows residential mortgages, based on the on-balance sheet disclosure in its loan-to-valuation-ratio table, up NZ$904 million in the three months to September 30 to NZ$53.455 billion.
Reserve Bank sector credit data shows overall housing loans grew NZ$1.515 billion, or about 0.86%, in the September quarter to NZ$175.527 billion. Based on that figure, ANZ won a fraction under 60% of new business by value.
That said, the combined growth figure across all the banks won't necessarily match the Reserve Bank figure. All the major banks bar BNZ have now issued a GDS covering the September quarter. ASB grew home loans by NZ$318 million. Elsewhere Kiwibank grew by NZ$171 million and Westpac grew by NZ$90 million.
In the June quarter ANZ grew home loans by NZ$1.09 billion and also grew strongly in the March quarter, writing NZ$437 million of new business. Speaking after ANZ's annual financial results were released last month, ANZ NZ CEO David Hisco told interest.co.nz that ANZ was now number one in the Auckland mortgage market helped by having moved its headquarters to Auckland from Wellington.
Anecdotal evidence suggests ANZ has been at the forefront of aggressive moves by banks this year to target the customers of other banks in a low growth environment including by offering cash incentives and discounts to advertised interest rates. Since October 2011 the bank has been running a formal cash offer of up to NZ$2,000 for borrowers, including up to NZ$1,000 towards legal fees and NZ$1,000 cash for new home lending over NZ$100,000, and says this offer will stay open until at least January 31.
ANZ announced a two-year phase out of the National Bank brand on September 26 and switched ANZ to the National Bank's core Systematics banking IT platform in late October. Its GDS says its "simplification programme", which includes ending the National Bank brand and moving to one IT system, cost it NZ$192 million in operating expenses in the year to September, on top of NZ$162 million the previous year.
Meanwhile, the bank grew term deposits by NZ$1.407 billion in the September quarter to NZ$33.922 billion, but secured debenture stock at its UDC Finance subsidiary fell NZ$39 million to NZ$1.476 billion. ANZ's gross lending was up NZ$992 million to NZ$97.357 billion.
Total assets rose NZ$1.712 billion to NZ$130.868 billion and total liabilities increased NZ$1.517 billion to NZ$121.691 billion.
This article was first published in our email for paid subscribers this morning. See here for more details and to subscribe.