Standard & Poor's says it has downgraded the Christchurch council's ratings due to 'significant issues' around the building consents process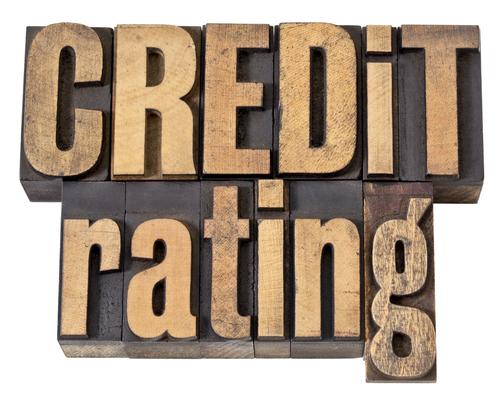 International credit ratings agency Standard & Poor's has cut both the long and short term credit ratings for the Christchurch City Council in the wake of the building consents fiasco.
Even worse for the council is the fact that S&P has retained a "negative" outlook on it, meaning that future downgrades can't be ruled out.
Christchurch City Council (CCC) and the council's wholly owned subsidiary Christchurch City Holdings Ltd were downgraded. to 'A+/A-1' from 'AA-/A-1+'. 

"The downgrades reflect the emergence of significant issues regarding CCC's building consenting process, and the departure of multiple key staff. As a result, we have lowered our assessment of CCC's political and managerial strength," Standard & Poor's credit analyst Claire Curtin said.
"Furthermore, the appointment of a Crown Manager reinforces our view that the New Zealand government (the Crown) is driving the reconstruction of the Canterbury region, of which Christchurch is the major city, and raises questions about CCC's management strength, and whether further issues will emerge."
The news from S&P came as the Government today announced the appointment of Douglas Martin as the Crown Manager for Christchurch City Council's building consenting functions.
"Mr Martin is well qualified to undertake the role of Crown Manager. He is one of New Zealand's most experienced and respected advisors on improving the performance of public sector agencies in New Zealand," says Canterbury Earthquake Recovery Minister Gerry Brownlee.
On July 1, 2013, International Accreditation New Zealand (IANZ) announced that it would revoke CCC's building consent authority effective July 8, 2013. Prior to this move, IANZ had indicated its concerns about CCC's consenting process, requiring the council to address these issues to maintain its accreditation. Although CCC had addressed some of these matters, IANZ had significant areas of concern remaining. CCC announced on July 3 that it would ask for a Crown Manager, which the Crown has subsequently appointed, to oversee its consenting area.

S&P's Curtin said that on June 28, 2013, CCC reached a cost-sharing agreement with the Crown regarding earthquake repair expenditure, covering damaged roads and underground infrastructure as well as the city's large reconstruction "anchor projects".
This was a positive development for CCC, formalising arrangements with the Crown and providing greater clarity and certainty, but is not expected to significantly lessen the peak of CCC's debt burden.
"We continue to expect that debt will rise significantly and likely peak at less than 180% of revenues, as capital expenditure occurs somewhat more slowly than forecast by CCC. Reconstruction costs are being funded through the reallocation of the capital budget as well as debt funding and special rates levies. An increase in CCC's debt burden beyond our expectations could arise from project cost escalation, legal payouts, weakened revenues, a shortfall in insurance recoveries, or further seismic activity resulting in more damage to council assets," Curtin said. 

"Contingent liabilities continue to weigh on the rating on CCC. We consider that legal risk is heightened further as a result of apparent consenting being not in compliance with New Zealand's building codes. Insurance remains difficult to source, and further damaging seismic activity could have significant adverse financial impact on CCC as well as set back the rebuild."

"CCC's budgetary performance and budgetary flexibility have been weakened by several major earthquake events since September 2010. We expect that CCC's operating balance will average in excess of 5% of revenues, while the deficit after capital expenditure will remain more than 15% of total revenues in the medium term. We consider that CCC has a constrained ability to defer expenditure given the significant reconstruction works required. "

Curtin said the institutional framework supporting the local government sector in New Zealand remains a supportive rating factor, reflecting our view of the system's stability and predictability. CCC is receiving significant financial support from the Crown following the earthquakes, and we expect the support to continue.

The negative outlook reflects S&P's views that there could be additional downward pressure on the rating from:
• The potential emergence of other management or governance issues;
• Possible impact on CCC's insurance and insurability arising from the building consenting issues; 
• Uncertainty around the risk of legal action against CCC, either from building consenting issues or earthquake-related legal actions taken against it; and 
• The risk that CCC's debt burden could exceed 180% of consolidated revenues and/or that its interest expenditure may rise above 9% of revenues. 

"The outlook could be revised to stable when we consider that negative uncertainties have receded or been addressed, combined with greater confidence that CCC's debt burden will remain less than 180% of revenues and interest expense less than 9% of revenues," Curtin said.
Standard & Poor's Ratings Services has confirmed its 'A-' rating on Christchurch International Airport Ltd. (CIAL) and stated it is unaffected by the downgrade on Christchurch City Holdings Ltd, a wholly owned subsidiary of Christchurch City Council. The outlook on the CIAL rating is stable.
Under S&P's criteria for rating government-related entities, the rating on Christchurch City Holdings Ltd would need to fall to 'A-' before the rating on CIAL would be affected.
The rating on CIAL is based on the company's stand-alone credit profile, which S&P assess at 'bbb', plus an uplift to reflect their view that, despite the downgrade of Christchurch City Holdings Ltd, there is a moderately high likelihood that Christchurch City Holdings Ltd would provide timely and sufficient extraordinary support should CIAL face financial stress .
(Updated with S&P rating and comments on Christchurch International Airport Ltd)