Kiwibank records slowest annual lending growth to date, aims to grow 'overall pie' to combat LVR restrictions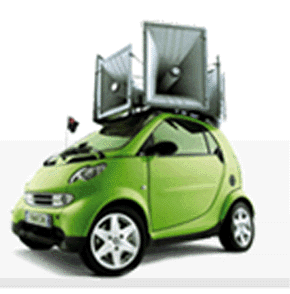 By Gareth Vaughan
Kiwibank has recorded its lowest annual lending growth in percentage terms since it opened for business in 2002.
A subsidiary of State Owned Enterprise New Zealand Post, Kiwibank yesterday posted its second straight record annual profit of $97.1 million, which was up 23% year-on-year.
The bank said total net loans and advances rose $757 million, or 6%, to $13.202 billion during the year to June 30. This is lower than the 8% lending growth recorded in the year to June 30, 2012, Kiwibank's previous weakest annual lending growth. However it's above the 5.4% June year housing debt growth recorded in the Reserve Bank's sector credit data.
And Kiwibank's $555 million, or 5%, increase in total customer deposits to $12.120 billion is the bank's second lowest annual percentage growth in deposits behind only 2010's 3%.
Kiwibank, which expanded in wealth management through the acquisition of Gareth Morgan Investments and branched into life insurance during 2012, says it added 88,000 customers during the June year, but culled about 30,000 with inactive accounts, taking it to about 820,000 at the end of June.
Kiwibank not far off being able to 'self sustain' its growth
CEO Paul Brock said the key focus for Kiwibank was getting to a point where it can sustain its growth by itself.
"We weren't far off it this year," Brock said. "It's still a little way away. There are still continued investments going on in Kiwibank as we build out and strengthen various things that we need to focus on over the next little while. So that (being self sustaining) is a wee way off for us yet but not far off."
When pressed Brock declined to provide a specific timeframe on when the bank might be able to fund its growth by itself, saying this was dependent on Kiwibank's growth rate, profitability and investment. Asked whether Kiwibank could've grown faster with more capital Brock said the bank was trying to work on all performance measures across the business and capital was only one part of the equation.
"Profitability's a very important part of capital. NZ Post's continuing to focus on putting capital into the bank over the next three years," Brock said. "So both profitability and continued investment from NZ Post for the next few years will keep us in good shape in the short-term."
"In the long-term clearly there's some broader discussions that need to be had from a capital point of view. Those discussions are ongoing."
Cullen's suggestion & margin pressure
NZ Post chairman Michael Cullen recently suggested other government owned entities such as the NZ Superannuation Fund could be allowed to take shareholdings in Kiwibank, which Brock says still has no plans to enter the rural and corporate banking markets, as a way to resolve its long-term capital needs. Finance Minister Bill English told Radio NZ this was an interesting idea but the Government hadn't considered it.
Shareholder's equity in Kiwibank rose $111 million, or 15%, in the June year to $858 million. And total capital rose $157 million, or 20%, to $942 million. The bank reported a total capital ratio of 12.6% versus the Reserve Bank mandated 8% minimum, and a common equity tier 1 ratio of 8.4% versus the minimum required 4.5%.
Separately, Kiwibank said it saw a big shift of residential mortgage customers to fixed-term rates from floating, or variable,  rates during the year to June. From 60% of its book being on floating rates a year earlier, 60% was on fixed rates by June 30 this year. Brock acknowledged this move to the less lucrative fixed-term rates was likely to impact margins. Net interest margins rose 1 basis point to 1.81% in the year to June 30.
"Overall the more people that fix rates the more there'll be a bit more pressure on margins," said Brock.
'Grow the overall pie'
In terms of incoming Reserve Bank restrictions on banks' high loan-to-value ratio (LVR) residential mortgage lending, Brock said banks needed to focus on growing the overall lending pie.
The Reserve Bank announced last week banks must restrict new residential mortgage lending at LVRs of over 80% to no more than 10% of the dollar value of their new housing lending flows from October 1. Allowing for exemptions, the Reserve Bank estimates this 10% "speed limit" will effectively restrict the banks' high-LVR lending flows to about 15% of their new residential lending.
Brock said the key thing was not to focus just on the high LVR 10% limit, but on lower LVR lending too.
"(Because) clearly how fast you're growing at sub 80% helps you grow from a dollar point of view in the percentage above that. So if we grow the total pie we can do more lending above 80%," Brock said.
Kiwibank estimates in the June quarter high LVR lending, excluding Welcome Home Loans business, comprised about 15% of its new residential mortgage lending. In implementing the Reserve Bank restrictions, Kiwibank says it'll prioritise first home buyers over property investors.
This article was first published in our email for paid subscribers. See here for more details and to subscribe.