Kiwibank says under RBNZ enforced restrictions on low deposit home lending it'll put 1st home buyers ahead of property investors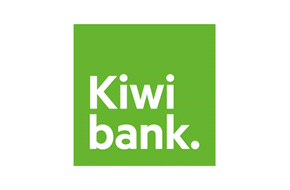 Kiwibank says with the Reserve Bank to restrict banks' low equity residential mortgage lending, it'll prioritise first home buyers over property investors.
In a statement CEO Paul Brock said Kiwibank was working through the implications of the incoming Reserve Bank regulations. Reserve Bank Governor Graeme Wheeler has announced from October 1 banks will be subject to restrictions on high loan-to-value ratio (LVR) housing loans, which are loans where the borrower has a deposit equivalent to less than 20% of the property purchase price.
Banks will be required to restrict new residential mortgage lending at LVRs of over 80% to no more than 10% of the dollar value of their new housing lending flows.
"When it comes to lending with deposits of less than 20%, we will give priority to first home buyers over those who are buying investment properties," Brock said.
He said Kiwibank believes the critical issue when assessing a loan application is the ability to service the debt rather than the amount of equity a person has in the loan.
"Equity can be built up over time and we do not want to push people out of purchasing a family home while they wait years and years to save a much bigger deposit. However, to do this we will have to set priorities for our lending and first home buyers come first," Brock added.
The Reserve Bank says some loans will be exempt from banks' use of the speed limit. These include Housing New Zealand's Welcome Home Loans, bridging loans, refinancing of existing loans and high–LVR loans to existing borrowers who are moving home but not increasing their loan amount.
Allowing for these exemptions, the Reserve Bank estimates the 10% speed limit will effectively limit the banks' high-LVR lending flows to about 15% of their new residential lending. It has previously estimated around 30% of banks new residential mortgage lending was coming through high LVR loans, although recent anecdotal evidence suggests this has fallen.
Although planned as a temporary measure, there are no set rules for how long the Reserve Bank may leave LVR restrictions in place.