Up to $400m worth of ASB debt securities with 'similar risks to shares without the growth opportunity' to pay 6.65% pa for 5 years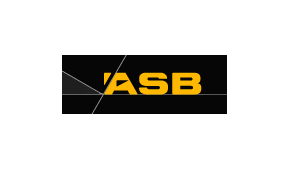 A 10-year issue of ASB subordinated and unsecured debt described as "complex" by the Financial Markets Authority (FMA), will pay annual interest of 6.65%.
The bank says the rate reflects a margin of 2.05% per annum over yesterday's five year swap rate of 4.60%. This interest rate applies until a potential call date on June 15, 2019. ASB says the interest rate will be reset on the call option date, assuming the notes aren't called and repaid, with the reset done at the same 2.05% margin. Interest will be paid quarterly in arrears.
ASB currently has a 3% carded interest rate on five year term deposits with a minimum deposit of $5,000, and 5.5% with a minimum deposit of $10,000. The best carded five year rate from a bank is ANZ's 5.75%, with a minimum deposit of $10,000. See all advertised bank term deposit rates for one to five years here.
The ASB offer comes in a rising interest rate environment. Earlier this month the Reserve Bank increased the Official Cash Rate by 25 basis points to 2.75% in the first OCR increase since July 2010. The central bank's forecasts assume around 1.25% of OCR increases before the end of 2014 and a further 1% in 2015.
ASB is seeking to raise up to $400 million through the offer of subordinated unsecured debt securities, with this sum including up to $100 million worth of oversubscriptions.
The bank announced the offer on March 17. The offer opens today. It closes at 5pm on Tuesday April 15. The issue date is April 17.
In terms of what the proceeds will be used for, ASB says the offer will raise Tier 2 Capital to satisfy ASB and its parent Commonwealth Bank of Australia's regulatory capital requirements and help maintain the diversity of their sources and types of capital funding. The notes will be classified as debt in ASB's financial statements.
Standard & Poor's has assigned the notes a BBB+ credit rating, which is four notches below ASB's own AA- rating. See credit ratings explained here. 
In a note included in ASB's investment statement the FMA says the ASB notes are complex instruments and might not be suitable for many investors.
"These ASB Notes carry similar risks to shares in ASB but do not have the same opportunity for growth as shares," the FMA says. "If ASB or CBA experiences severe financial difficulty, the ASB notes may be exchanged for ordinary shares of CBA or written off," the FMA says.
The notes will be issued at $1 each, with minimum applications set at $5,000 and $1,000 thereafter. ASB has applied to have them listed on the NZX debt market. The notes are due to be repaid in full on the maturity date, which is June 15, 2024.