Rabobank NZ credit rating downgraded by S&P after parental guarantee expires, now down 5 notches in 4 years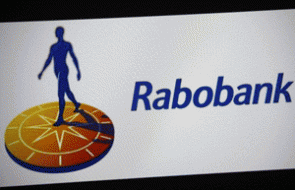 By Gareth Vaughan
Standard & Poor's has downgraded its credit rating on Rabobank New Zealand by one notch to A from A+, meaning the rural lender's credit rating has now been downgraded five notches in less than four years.
The downgrade of Rabobank NZ's long-term issuer rating comes after an unconditional guarantee from its parent company, the co-operative Rabobank Nederland, expired on May 1. (Here's a statement from Rabobank NZ on the downgrade).
Last October S&P said it expected to lower Rabobank NZ's long-term rating by one notch to A+ after the parental guarantee expired. However, since then, in November when its parent was downgraded, S&P has downgraded Rabobank NZ to A+ from AA- with the rating placed on CreditWatch with negative implications.
The additional downgrade to A leaves Rabobank NZ's credit rating below the AA- of ANZ NZ, ASB, BNZ and Westpac NZ, and below the A+ Kiwibank has from S&P.
Loss of coveted AAA rating
As recently as 2011 Rabobank NZ had the highest possible AAA credit rating from S&P, but was cut two notices to AA in November 2011 as the credit rating agency applied its post global financial crisis ratings criteria to the world's banks. S&P also dropped the bank's credit rating, to AA- from AA, in November 2012. 
Despite cutting the bank's long term rating S&P has, however, affirmed Rabobank NZ's short-term issuer rating at A-1, and removed the bank's ratings from CreditWatch with negative implications, where they've been since October last year.
"The ratings on Rabobank New Zealand were previously equalised with its parent, reflecting this guarantee, which covered all obligations of Rabobank New Zealand," said S&P credit analyst Andrew Mayes.
"We also understand the obligations incurred on or before April 30, 2015, remain covered under the guarantee until these obligations are withdrawn."
Parent seen likely to provide support
Mayes said the expiry of the parent guarantee doesn't affect Rabobank NZ's stand-alone credit profile of bbb+. He says S&P believes Rabobank Nederland is likely to provide timely financial support to Rabobank NZ, if needed.
"This is based on our opinion that Rabobank New Zealand remains a highly strategic subsidiary of the group, which recognises the integral role Rabobank NZ's main business lines play in relation to the group-wide strategy. We also consider it highly unlikely that Rabobank Nederland will divest Rabobank NZ, particularly given the subsidiary's success over a sustained period as one of New Zealand's largest providers of food and agriculture lending," said Mayes.
S&P's negative outlook on Rabobank NZ's long-term rating mirrors that on its parent because S&P expects to maintain the long-term rating on Rabobank NZ one-notch below that of its parent.
See credit ratings explained here.
This article was first published in our email for paying subscribers. See here for more details and how to subscribe.