Rabobank credit rating cut two notches to AA from AAA by Standard and Poor's after ratings methodology review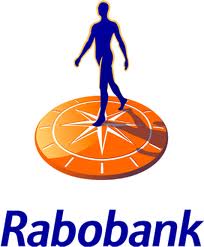 Rural lender Rabobank New Zealand has had its highest possible AAA credit rating downgraded two notches by Standard & Poor's to AA as the credit rating agency starts applying its new ratings criteria to the world's banks.
Rabobank NZ's S&P rating falls to AA with a stable outlook from AAA with a negative outlook mirroring the cut to its Dutch parent and Australian sister bank's ratings.
The downgrade for Rabobank comes as S&P issues its ratings for 37 of the world's biggest banks based on its new ratings methodology, which was released earlier this month.
In a move that may pre-empt a downgrade of its AA credit ratings on New Zealand's big four banks, ANZ, ASB, BNZ and Westpac, S&P's review downgraded its Banking Industry Country Risk Assessment (BICRA) on New Zealand to group 3 from group 2, placing major local banks in the same group as Italy, the United States, Britain and South Korea. See more here.
News on whether the big four are downgraded by S&P is due by Christmas. Also see credit ratings explained here.
In a statement Rabobank Nederland, the Dutch parent of Rabobank  NZ, said despite the downgrade its AA with a stable outlook rating was the highest awarded to any of the top 37 global banks by S&P.
"As is the case at Moody's, Fitch and DBRS, Rabobank remains the highest rated privately owned bank in the world according to S&P. Rabobank views S&P's new rating as a reconfirmation of its stability and strong creditworthiness," Rabobank Nederland said.
S&P's downgrade of Rabobank comes after another major international credit rating agency, Fitch Ratings, last month placed its AA+ credit rating on Rabobank Nederland on ratings watch negative citing the constraint on the amount and type of capital it can raise in stressful times due to its mutual ownership model.
Meanwhile, S&P has downgraded its global rating on the Hong Kong based parent of New Zealand's HSBC - the Hongkong and Shanghai Banking Corporation Ltd - to AA- with a stable outlook from AA with a stable outlook.
Others to suffer S&P downgrades include Citibank NA, cut to A negative from A+ negative, and big US investment banks Goldman Sachs cut to A negative from A+ negative, JP Morgan Chase & Co cut to A stable from A+ stable, and Morgan Stanley cut to A- negative from A negative. Switzerland's UBS, recently the victim of a US$2.3 billion rogue trader, was cut to A negative from A+ where it was on creditwatch negative.
(Update adds further detail of S&P's announcement, statement from Rabobank).