Treasury reports budget deficit for five months to November of NZ$1.64 bln; deficit NZ$383 mln worse than expected after corporate tax disappoints and interest earnings less than expected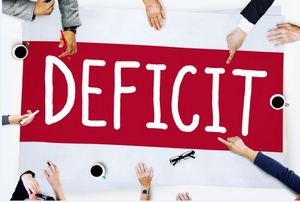 By Bernard Hickey
Treasury has reported that the Government's Budget deficit before external gains and losses was NZ$1.624 billion in the five months to November 30, which was NZ$383 million worse than expected and a turnaround from better than expected results earlier in the year.
Treasury said provisional tax receipts from companies were 5.0% or NZ$167 million lower than expected, although NZ$40 million of this related to timing issues. Income taxes from source (PAYE) were NZ$110 million or 1.0% lower than forecast because of seasonal issues and this was expected to reverse out in coming months.
Government interest payments were also NZ$110 million lower than expected because of a forecast that the interest payments would mature into interest bearing receipts, and therefore be reflected as a capital gain in the accounts rather than income.
Core crown spending of NZ$30.5 billion was in line with forecasts, as was the core Crown residual cash position of a deficit of NZ$3.1 billion.
The Government downgraded its forecasts for the current 2015/16 year to a deficit of NZ$401 million for the full year in its half yearly fiscal update (HYEFU) just before Christmas. The HYEFU also saw the Government increase its capital spending allowance by NZ$1 billion.
Finance Minister Bill English also dropped his hard target for a fiscal surplus and softened the Government's target of reducing net debt to under 20% of GDP by 2020 to just 'around 20%' by then. See our earlier article on the HYEFU.
The HYEFU also included a combined loosening of fiscal policy equivalent to 1.1% of GDP over the next four years.
English has warned in recent months that very low consumer price and wage inflation would make it harder for the Government to achieve surpluses as Government tax revenues tend to grow faster when nominal wages and prices grow fast, and vice versa.
Treasury said the result for the five months to November were in line with the results for the previous year.
Core crown tax revenues rose 3.4% in the period from the same period a year ago, while core crown spending rose 2.5%.
GST revenues were NZ$6.995 billion for the period, which were just NZ$6 million below forecasts.
No chart with that title exists.
(Updated with more detail, background)