Despite strong US data, yields have not pushed higher. Markets await Trump budget. NZ rates slip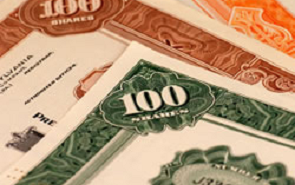 By Doug Steel

US data has continued to print strong, with Friday's leading index the latest to show strength, rising 0.6%, and a touch above the 0.5% expected.
But yields have not pushed higher on better data of late.
Indeed, yields edged lower on Friday with 10 year Treasuries down around 3 bps, closing near 2.42%. Positioning is likely part of the story with the market already (and increasingly) short.
The market awaits Trump's 'phenomenal' tax policy. Last week the President suggested a 2-3 week time frame for this announcement, so probably not this week, but maybe next? So, it is eyes on Twitter.
For now though, there doesn't look like much to shunt US 10 year Treasury yields out of the 2.30% to 2.60% range that has prevailed for the past two months.
NZ yields declined a little on Friday, essentially following cues from the previous session offshore with direction reinforced by the softer NZ data. NZ 2 year swap yields closed down 2 bps on Friday to end the week at 2.365%. NZGB 10 year bond yields also closed down 2 bps at 3.33%.
A downward bias looks likely first up today given Friday's offshore moves, pending the local data.
More generally, it looks like being a quiet start to the week, with Presidents' Day holiday in the US and only minor data due elsewhere.
---
Doug Steel is a senior economist at BNZ Markets. All its research is available here.