Softer-than-expected US data halted a rise in the UST benchmark yields. Markets now await US Fed minutes for direction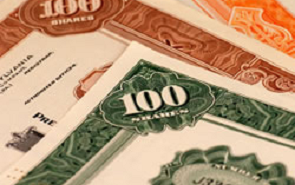 By Doug Steel

US 10 year Treasury yields pushed up, around 4.5 bps toward 2.46%, overnight supported by [US Fed voter] Harker's comments and higher oil prices.
The bond selloff was halted by the softer than expected US PMI data. This saw yields quickly tumble back to be only marginally higher on the day at around 2.42% and close to the mid-point of a familiar 2.30% to 2.60% range. The market still awaits Trump's 'phenomenal' tax package.
Harker's comments helped nudge market pricing for a Fed March hike marginally higher, but it still remains under 50%.
It is all eyes on tomorrow mornings (NZT) Fed Minutes to gauge the wider committee's thinking, although Yellen's insights last week the minutes may not offer much new. The employment and wage data five days before the March FOMC meeting will be important.
Yesterday, there was little only minor change in local yields. NZGBs moved less than a basis point across the curve. After testing lows for this year around 2.32%, NZ 2 year swap yields closed 1.5 bps higher at 2.34%.
There was a slight flattening bias to the NZ swap curve yesterday, with 5 year swap closing nearly a bp lower at 3.00% and 10 year swap closing up 0.5 bps at 3.535%. Little change is expected at open today.
RBA Governor Lowe and AU wage data will be key points of interest in the local session; UK GDP and EZ CPI data overnight. But most focus will be on the Fed Minutes.
---
Doug Steel is a senior economist at BNZ Markets. All its research is available here.