Comments from a US Fed voter pushes US benchmarks up. Markets await Trump speech, but it is now unlikely to include his 'phenominal' fiscal package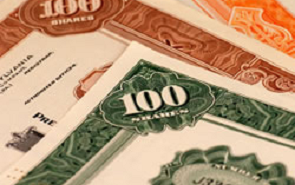 By Doug Steel

US 10 year Treasury yields lifted 5 bps overnight, to sit around 2.36% currently.
Yields were drifting higher through the night, accelerating higher following comments by the Fed's Kaplan this morning. Among many comments, Kaplan said that while there was still some slack in the labour market, there is less than some suggest. The FOMC voter did not mention a March hike explicitly he did say the Fed should move sooner rather than later. It is a strong bounce from range lows near 2.30% late last week.
Higher US yields have also coincided with mildly higher oil prices. Brent crude is up 0.2%, to just over US$56/bbl.
Focus remains on Trump's fiscal plans with the President's speech to Congress tomorrow afternoon keenly awaited. However, comments from Mnuchin yesterday suggests the President will only 'touch' on tax reform. Such comments do not suggest a major tax package announcement. The market might have to wait longer for the 'phenomenal' package and thus might be disappointed on the day. We'll see. Equity markets seem to be expecting good things, at least in time, judging by their recent performance.
Local yields yesterday generally pushed a little lower with a flattening bias, essentially following offshore moves from late last week.
NZ 2 year swap closed up half a basis point yesterday after pushing down toward its 100 day moving average around 2.31% over recent sessions and the bottom of a 2.30% to 2.60% range. NZ 2-year swap closed at 2.325% yesterday. 10-year swap closed down about 2 bps, at a touch over 3.44%.
We see an upward bias to local yields initially today, given offshore moves, with key data to watch being the inflation indicators in the business survey early afternoon.
---
Doug Steel is a senior economist at BNZ Markets. All its research is available here.