Views of future inflation are changing interest rate market expectations, and firms pricing intentions starting to point higher too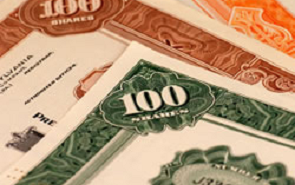 By Doug Steel

US 10-year Treasury yields have eased 1 bp to around 2.35% in keeping with the mild risk off tone and lower oil prices.
Oil prices have given back more than 1% and now sit mid-range, with Brent crude at around US$55.30/bbl. But long term US yields are still very much in a range looking for detail on the President's fiscal plans.
Meanwhile, short-term US yields have edged slightly upward as expectations for a Fed hike in March creep higher.
Market pricing for a March hike is sneaking passed an even chance, with Fed Funds pricing now around 54%, and OIS a smidge higher at around 59%. Trump's plans and next week's payrolls will be important, but keep an ear out for Fed speakers today and others, including Yellen at the end of this week.
Yesterday, local yields edged marginally higher essentially taking direction from offshore moves in the prior session. NZ 2-year swap rate closed up 1.5 bps at 2.34%, pushing away from its 100-day moving average at around 2.32%.
Inflation expectations in yesterday's NZ business survey nudged up to 1.73% from 1.60% in a move that was not surprising.
We'd suggest the RBNZ would be pleased to see such a move, rather than spooked by it.
That said, firms' pricing intentions are consistent with annual CPI inflation quickly pushing up to 2%, as we forecast. Such an outcome would be higher than near term RBNZ projections and would raise some questions, if it were to occur.
For now, market pricing for the OCR remains around an even chance of a 25 bp hike by year end, with a full hike priced in 12 months' time.
---
Doug Steel is a senior economist at BNZ Markets. All its research is available here.