Eyes of Fed guidance, especially the dot plot. Local rates move down, but BNZ bets NZ CPI will be significantly higher than RBNZ assumptions when Q1-17 released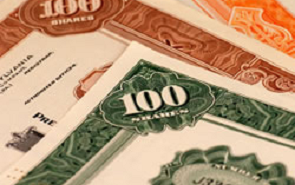 By Doug Steel

In the afterglow of last week's solid employment report, US 10 year Treasury yields ground around 3 bps higher overnight to currently sit at nearly 2.61%.
They are again testing the top of their well-established 2.30% to 2.60% range. The US Treasury curve was slightly steeper with the US 2-year Treasury yield up, a comparatively smaller, 2 bps overnight.
Discussion on the US debt ceiling will likely increase as the current limit expires this week, but shouldn't cause any market angst as the US government can begin to use its 'extraordinary measures'.
Current focus is squarely on Thursday's Fed meeting. Not so much on a 25 bp hike that is well-priced, but more so on forward guidance and whether the 'dot-plot' suggests any change to the three rate hikes currently projected for each of 2017, 2018 and 2019.
NZGBs continue to take directional cues from offshore. The NZGB-UST 10 year spread sits not far from the middle of the year-to-date range of around 65 bps to 95 bps.
NZ swap yields moved lower across the curve yesterday, again with direction coming from offshore movements in the previous session. NZ 2-year swap yield closed down 2.5 bps close to 2.34%, while NZ 5-year swap closed down 2.7 bps at around 3.06%.
Not surprisingly, no attention was given to February food prices but it is worth noting that on our calculations the 0.2% rise strongly affirms our belief that Q1 CPI will print significantly higher than current RBNZ forecasts.
The focus today will be on this afternoon's NAB February business survey as well as Chinese data on retail trade, fixed asset investment and industrial production.
---
Doug Steel is a senior economist at BNZ Markets. All its research is available here.