Mixed US data ahead of Q1 GDP which is expected to be modest. Oil prices jump on Iran tiff between Trump and Macron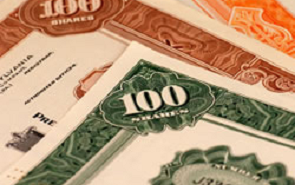 The US 10 year Treasury yield has drifted back below 3% overnight (it currently sits at 2.99%). 
US data was mixed, with the trade balance better than expected but capex data weaker.  There weren't too many implications for Q1 GDP released tonight, with the Atlanta Fed GDPNow estimate unchanged at 2% and in line with the consensus estimate among economists. 
The employment cost index will also be closely watched tonight for any signs of a pick-up in wage growth.  . 
Oil prices have bounced back over the past 24 hours, with Brent crude oil back above $74 a barrel and close to its recent highs.  Despite putting a proposal forward for an enhanced Iran nuclear deal, French President Macron said he expected President Trump to pull out of the deal.  Borrowing from the US president's language, Macron described the US U-turns on international agreements as "insane". 
The prospect of new sanctions on Iran threatens to further tighten supply in the oil market.  Bloomberg reports that some traders have already stopped signing contracts for Iranian crude whilst others have inserted clauses that allow them to stop taking oil from Iran if sanctions are reimposed.
---
Get our daily currency email by signing up here:
---
BNZ Markets research is available here.