Oil prices move higher on more restrained output targets. US yield curve flattest since 2007. Fed official reports significant change in US corporate mood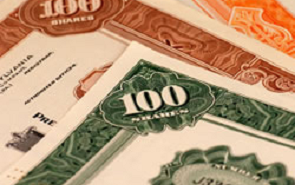 Markets were quiet overnight, with no fresh developments on the US-China trade front and no major data released.
Oil prices rose over 2%, partially reversing the falls seen on Friday, on reports that OPEC will agree to only a small increase in production.
At least to now, there has been only a relatively modest impact on markets from the US decision to impose tariffs on China (outside some weakness in commodities and Asian EMFX).  The S&P500 is down 0.3% on the day and remains near its recent highs while the VIX remains below 13, well below levels seen earlier this year.  European equity markets are comparatively weaker on the day (Stoxx 600 -0.8%; DAX -1.4%) and have largely reversed their post-ECB rally. 
The big mover overnight is oil, with Brent crude up 3% and almost completely reversing its decline from Friday.
Brent crude is $74.50, still some way off the $80 highs reached last month.  The move overnight has been driven by reports that OPEC is considering a smaller 300,000 to 600,000 barrels per day increase to output at its meeting in Vienna on Friday due to opposition by Iran, Iraq and Venezuela.
The reported increase in production is much lower than that 1.5m barrels per day suggested by the Russian energy minister last week.  Iran said over the weekend these three countries would veto a production increase at the OPEC meeting. 
The increase in oil prices has helped US Treasury yields reverse earlier falls and they are now up slightly on the day (US 10 year +0.5bps to 2.92%).  US inflation expectations are modestly higher as well.
The US yield curve remains near its flattest levels since 2007, with the gap between the 2 year and 10 year Treasury yields at 37bps.
Overnight, Atlanta Fed President Bostic said he was comfortable increasing rates to a more neutral policy setting but said he no longer saw upside risks to US growth.  He noted that "optimism [around tax reform] has almost completely faded among my contacts, replaced by concerns about trade policy and tariffs."
---
Get our daily currency email by signing up here:
---
BNZ Markets research is available here.