Harbour Asset Management sees rising business confidence and pricing power returning to many firms as core reasons why the RBNZ will be thinking an uplift in inflation is on the way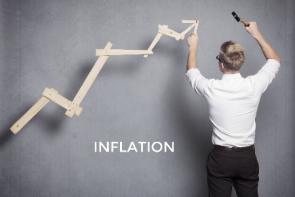 By Mark Brown*

This week saw the release of NZ CPI inflation for Q4 2018.  While headline annual inflation measure remained below 2%, the details showed core underlying pressures a little stronger than expected and continuing to lift to target.
Rather than sparking any immediate change in policy direction, in our view, the CPI release will see the RBNZ continuing to "watch, worry, and wait".
Leading into the CPI release, the market had been entertaining the idea of a 50% chance of a 25 basis point cut in the Official Cash Rate (OCR) by March 2020. That had been driven by the balance of news since the November Monetary Policy Statement (MPS), including falling oil prices, stronger NZ dollar, softer Q3 GDP, the prospect of higher capital requirements and wobbles in global markets. 
Headline CPI inflation for Q4 2018 rose 0.1% in the quarter, and 1.9% on an annual basis. In absolute terms, it was a modest rise in the quarter and, following a prolonged period of low inflation, it leaves annual CPI inflation still below the 2% mid-point of the RBNZ's target range. However, a closer inspection of the details of the CPI release paints a more positive picture, which should see the RBNZ more comfortable about core inflation rising to target.
In particular, annual CPI inflation was higher than market expectations of 1.8% and driven by more persistent factors. For example, non-tradeables inflation rose from 2.5% to 2.7%, CPI inflation excluding food and energy rose from 1.2% to 1.5%, and trimmed mean inflation rose from 1.8% to 2.0%.
Furthermore, the RBNZ's sectoral factor model of inflation remained at 1.7% after a noticeable rise in recent quarters.
Source: Reserve Bank of New Zealand.
The main downside scenario outlined by the RBNZ in the November Monetary Policy Statement, was weak business confidence spilling over into weak economic demand. Since then both the ANZ and NZIER business confidence measures have stabilised and started to lift slowly from their lows. When combined with CPI inflation coming in stronger than expected, it is a useful reminder that the news has been mixed and there continue to be offsetting influences on the outlook for the OCR. 
It has also been noteworthy that in the NZIER's Quarterly Survey of Business Opinion, firms are asked about their experienced selling prices over the previous three months. After a period through 2015/16, when the net experience had been close to zero, for the last two years, a net 19% of firms have increased their prices over the previous three month period. When people discuss pricing power, conversations often seem to feel rather absolute. Either no one has pricing power or pretty much everyone does. We suspect there is a continuum and the NZIER data suggests some pricing power does exist for some firms and that this has shown signs of persistence. At a net 19%, recent outcomes are above average readings over the last 30 years.
Our core view remains that the OCR is most likely to remain on hold for some time yet, while the RBNZ continues to happily "watch, worry, and wait".  In our opinion, from there the next move in the OCR could still be down or up. 
This does not constitute advice to any person. See www.harbourasset.co.nz/disclaimer
---
*Mark Brown is the Head of Fixed Income at Harbour Asset Management. This article is reproduced with permission.