KPMG's head of banking and finance John Kensington wonders whether the growing trend of young Kiwis using Kiwisaver for a home deposit is just 'pushing the problem of retirement affordability down the track' for future generations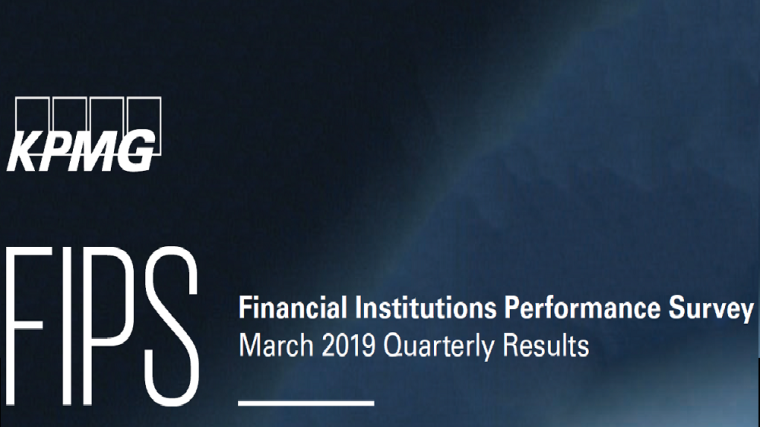 KPMG's head of banking and finance John Kensington is questioning whether the growing trend of young Kiwis raiding their Kiwisaver accounts to buy houses might have negative future consequences.
In KPMG's Financial Institution Performance Survey (FIPS) March 2019 quarterly analysis released on Wednesday, Kensington highlights the amounts being taken from Kiwisaver accounts to use as deposits for houses.
He says while Kiwisaver withdrawals for first home purchases dropped slightly in the March 2019 quarter compared to those in the December 2018 quarterly, down from $252 million to $235 million - this could be put down to seasonal trends, with the March quarter taking in much of the summer holiday period.
"Looking to adjust for this seasonality, Kiwisaver withdrawals for first home purchases as a percentage of new mortgage lending to first home buyers increased from 8.78% to 9.37% between the prior and current quarter, indicating that it was likely that more of first home buyer's deposits were coming from their Kiwisaver funds," he said.
Assuming a 20% deposit for first home buyers and the fact there was a recorded $2.509 billion of new lending to first home buyers in the quarter, this assumption results in deposits of $627 million being required.
"Based on these figures, this trend indicates that about 37% of first home buyer's deposits are coming from KiwiSaver," Kensington said.
"This amount is up from an approximated 34% in the December 2018 quarter."
Extrapolating the data further, Kensington said given that many first home buyers would have deposits lower than 20% of their house price, "it is probably closer to 50%, or half, of a first home buyer's deposit coming from their KiwiSaver funds on average".
Official RBNZ figures indicate there's been no letting up in the buying activity for FHBS. In the first two months of the June quarter the FHB grouping borrowed over $2 billion. And in the latest month of available data - May - the FHBs actually surpassed the borrowing level of investors (with well over $1 billion) for the first time since the RBNZ began releasing this information in August 2014.
"Given KiwiSaver is designed to be there for retirement, it does beg the question of whether this trend of many young Kiwis using KiwiSaver now for a home deposit is just pushing the problem of retirement affordability down the track for future generations," Kensington said.
Banking sector roundup
Elsewhere in the latest FIPs the New Zealand banking sector  experienced an 8.98% increase in net profit after tax (NPAT), when compared to the quarter ending December 2018. Profits rose to $1,454 million.   
Kensington said the increase was primarily driven by large growth in non-interest income (up $190 million). This followed a 10.36% decrease in non-interest income in the prior quarter that drove an overall decrease in NPAT, demonstrating the volatile nature of this figure and the consequent impact on results.  
"The movement in non-interest income might be the biggest driver of the result, but the slow-down in the mortgage lending stats likely holds a better barometer to how things are running at present," he said.
After a relatively strong December 2018 quarter of new mortgage lending, up 9.04% to $17.1 billion, March 2019 saw a dip in new mortgage lending, down 14.61% to $14.6 billion.
Other drivers
Kensington said other drivers for the banking industry in the March quarter included a decrease in net interest income of $69 million, and a small increase in impaired asset expenses of $27 million. The banking sector continued to have steady loan growth over the quarter, up 1.48%, growing from 1.16% in the period, and up 5.25% for the year. Asset quality also remained fairly steady.  
He said in terms of growth in loans, Kiwibank continued its strong growth with 2.85% growth in the quarter, finally overtaking TSB in terms of highest percentage increase, with an annual percentage loan increase of 9.50%, compared with TSB in second place with 9.11%.
All banks saw reasonably steady growth over the quarter, with the major four banks seeing between 1.33%–1.68% growth for the quarter.
Asset quality deteriorated slightly in the quarter; however, given the extremely low impairment expense levels, small dollar movements result in large percentage movements.
Impaired asset expense increased by $27 million in the current quarter, from $80 million to $107 million, representing a 33.42% increase.
However, impaired asset expense (as a proportion of average gross loans) continues to remain at extremely low levels, at 0.10% of gross loans (up from 0.08% in the prior quarter). Provision levels continue to remain fairly low and stable with small increases in both individual and collective provision. The increase in the collective provision of 1.63% was largely in line with the increase in gross loans of 1.48% over the quarter.