Why a company with one employee in NZ providing foreign exchange services via an online platform licenced by a Bahamas company and operated from a Hong Kong server was unable to overturn an FMA decision to kick it off NZ's FSPR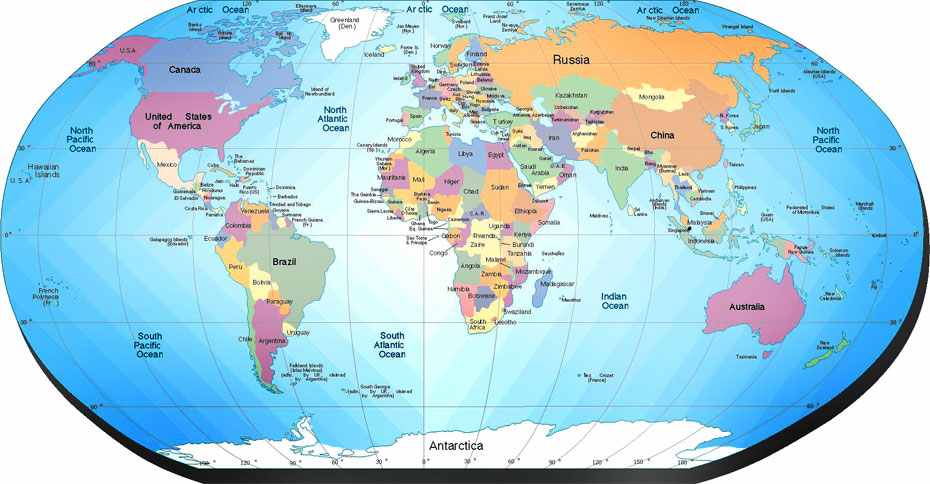 FXBTG Financial Limited, a company that tried and failed to overturn a Financial Markets Authority (FMA) decision to have it deregistered from New Zealand's Financial Service Providers' Register (FSPR), only has a NZ presence to claim the reputational benefit of NZ registration, says the judge who rejected FXBTG's High Court appeal.
FXBTG featured in an interest.co.nz story in March. We noted it had a Chinese language website, was registered (but not regulated) in NZ to provide financial adviser services, broking and custodial services and trade foreign exchange on behalf of others, has a Cayman Islands parent company, and said it operates from a residential address in Auckland's Mt Roskill. We also noted three warnings from overseas regulators about FXBTG; being the Hong Kong Securities and Futures Commission, the Central Bank of Ireland, and Denmark's Financial Supervisory Authority.
In June the FMA directed the Companies Office, as the registrar of the FSPR, to de-register FXBTG because it wasn't providing financial services to NZ customers and its registration could damage the integrity and reputation of NZ's financial markets. FXBTG appealed this decision to the High Court with a hearing held in Wellington during September. In his judgment delivered this week Justice Francis Cooke dismissed the appeal.
"The financial services undertaken by FXBTG in New Zealand are almost entirely notional - a single person operating a computer from an apartment in Auckland. The clients and their investments are entirely overseas. FXBTG accepts that the New Zealand securities law does not substantively regulate what it does. The obvious question is why such a business would want to have a physical presence in New Zealand at all. The answer is that it does so to claim the reputation benefit of New Zealand registration. This is effectively confirmed in the affidavit of Xiaomin Li," Justice Cooke said.
Xiaomin Li is FXBTG's sole director. According to the judgment, she recently obtained a Master's degree in Professional Accounting from Auckland University of Technology, and is also the sole FXBTG staff member.
Justice Cooke's judgment quotes her affidavit: "There are significant advantages to FXBTG in being located in New Zealand as it is the first financial market to open on each day, given its time zone. New Zealand is also socially and politically stable, and rates as the second highest nation in the world for being the least politically corrupt, behind Denmark by only 1 point (out of 100). New Zealand's registered banks stability will also improve given recently proposed moves by the Reserve Bank to gradually raise bank capital requirements to lessen the risk of defaults in the banking system. Access to consumers for dispute resolution and the Courts will also improve with a focus by the Ministry of Justice on increasing accessibility to justice. New Zealand is perfectly placed to promote its reputation for being a safe place from which to conduct a financial service business."
Justice Cooke was unimpressed by this.
"The fact that the New Zealand markets open first does not seem to me to be relevant given that none of the relevant investments here are actually made on the New Zealand markets, and those who wish to trade on the international markets are quite capable of doing so at all hours of the day and night. Otherwise the paragraph overtly refers to the benefits of New Zealand's good reputation. This illustrates that obtaining registration here is good for FXBTG's reputation. Given the entirely notional connection with New Zealand, seeking to take advantage of that reputation by referring to it in its online material is misleading. Yet that is what FXBTG has done."

"Ms Keil [barrister Merran Keil who represented FXBTG] contended that there was substance to FXBTG's registration, including because its profit and loss statements showed that its business had grown substantially in the last three years with trading income rising from $50,000 in 2016 to $1.4 million in 2019. Expanding into New Zealand is said to be part of the growth plans. What the profit and loss statement actually shows, however, is that the $1.4 million in 2019 was attributed to what is called a 'service fee', and that it was offset by significant operating expenses including approximately $1 million in 'marketing'. In the absence of any further explanation, this material does not suggest to me that there were financial services undertaken in Auckland of a different character to that described above. And given that there are no New Zealand investments or customers at all, the claimed future expansion into the New Zealand markets plans have little substance," Justice Cooke said.
He also noted FXBTG's office "is located in the living room of an apartment in Mount Roskill where there is a computer." And in her affidavit Li said FXBTG "has been undertaking general financial advisor services to Chinese customers."
In its submissions the FMA said FXBTG's customers are all overseas, it has only one employee in its NZ office, provides foreign exchange service via an online platform, Meta Trader, which is licenced by a company based in the Bahamas and operated from FXBTG's own server in Hong Kong.
"In short, regardless of whether it had a place of business here, FXBTG had only a tangential connection to New Zealand. In the FMA's submission, it was open to the FMA to conclude that this created a false or misleading impression as to the extent to which FXBTG was providing financial services from a place of business in New Zealand," the FMA said.
And as Justice Cooke put it; FXBTG provided financial services "in a very rudimentary way, by the tasks being undertaken by Xiaomin Li at the computer in the living room at the Mount Roskill apartment."
In its appeal FXBTG argued it is in the business of providing financial services in, and from a place of business in NZ, it is generating associated financial activity from the provision of financial services from NZ, its registration does not create a false or misleading appearance of the extent to which it is regulated by NZ law, and the FMA failed to adequately consider mandatory provisions in sections 18A and 18B of the Financial Service Providers (Registration and Dispute Resolution) Act.
But Justice Cooke didn't buy this.
"Sections 18A and 18B of the Act were inserted to deal with entities who sought registration under the Act to artificially claim a reputational benefit by association with the financial services regime operated under New Zealand law. This case appears to me to be the classic situation the provisions were enacted to address. FXBTG technically engages in financial services within the meaning of the Act, but only in an entirely notional way. It has a single employee operating a computer in an apartment in Auckland, and on that basis it has represented it is regulated under New Zealand securities law. That creates a misleading impression," Justice Cooke said.

"I accept that the FMA erred including that FXBTG was not technically engaged in financial services covered by the Act at all, but I nevertheless accept that it was right to conclude that s18B applied, and that FXBTG should be deregistered."
What is the FSPR?
Anyone in NZ providing a financial service such as insurers, banks, fund managers and financial advisers, must be registered on the FSPR, which is operated by Ministry of Business, Innovation & Employment's Companies Office. The FSPR records the name, address and financial dispute resolution service membership of the provider, along with the services it's registered to provide and any licences it may have.
Trouble is the FSPR has been open to exploitation by overseas based people with nefarious intentions. That's because a company can register on the FSPR if it has a place of business in NZ, regardless of where in the world its financial services are targeted or provided. This means entities can, and have, set up superficial operations in NZ. These firms typically register to provide financial services that don't require licensing in NZ, such as foreign exchange, or forex, services. There's no pre-vetting by a NZ regulator, and they usually don't tend to offer financial services within NZ. These entities have, however, been able to use their NZ registration overseas to give a false impression that they are actually regulated in NZ and trade off this country's good name. (See more on this here).
Under law changes due to come into force in mid-2020, Registrar of Companies and Financial Service Providers Ross van der Schyff will be able to deregister from the FSPR any registered providers that only have overseas customers, unless the provider is required to be licensed or registered by another Act, or the provider is a reporting entity to which the Anti-Money Laundering and Countering Financing of Terrorism Act applies. However, I argue here that the FSPR is outdated and NZ no longer needs it.
Meanwhile, despite being deregistered from the FSPR, FXBTG is able to remain as a registered NZ company.
*This article was first published in our email for paying subscribers. See here for more details and how to subscribe.