FXBTG Financial chases its dream 'indomitably' from NZ's Financial Service Providers' Register as at least 3 overseas regulators issue warnings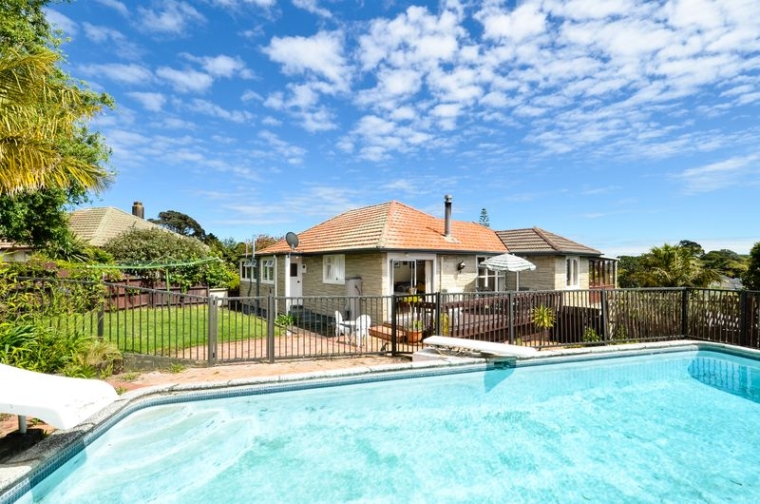 By Gareth Vaughan
A company registered in New Zealand to provide financial adviser services, broking and custodial services and trade foreign exchange on behalf of others with a Cayman Islands parent company operating from a residential address in Auckland's Mt Roskill.
That may all sound a bit unusual. But in reality it's just another entity registered on New Zealand's problematic Financial Service Providers' Register (FSPR). 
This one's called FXBTG Financial Ltd, whose website says; "We chase our dream indomitably."
Registered as a New Zealand company as well as being registered on the FSPR, FXBTG Financial was brought to interest.co.nz's attention last week by a reader.
The reader had previously contacted the Financial Markets Authority (FMA) to draw the regulator's attention to FXBTG Financial, suggesting its website - plus clone websites in Hong Kong and China - in Chinese - are "full of false and misleading information." 
A response from the FMA to the reader said; "We have now assessed the information provided and advise that in this case we will not be taking any further action at this point. However, we will use the information you have provided as part of our on-going monitoring of the financial services sector."
The FMA has powers to direct the Registrar of the FSPR at the Companies Office to deregister and/or prevent businesses and individuals from registering on the FSPR. The FMA can do this if it believes a company is creating a false or misleading impression to investors that the business provides financial services in NZ and is regulated under NZ law. The law also provides for deregistration if registration has, will have, or is likely to have the effect of damaging the integrity or reputation of NZ's financial markets or NZ's law or regulatory arrangements.
At least 3 warnings from overseas regulators
Interest.co.nz has found three warnings from overseas regulators about FXBTG Financial. It has featured on the Hong Kong Securities and Futures Commission's (SFC) "alert" list since November 2017. The alert list features entities that have come to the attention of the SFC because they are unlicensed in Hong Kong and are believed to be, or to have been, targeting Hong Kong investors or claim to have an association with Hong Kong.
 In October last year the Central Bank of Ireland issued a press release about FXBTG Financial, describing it as an unauthorised investment firm that's "not authorised by the Central Bank as an investment firm, investment business firm, or to provide investment advice."
"It is a criminal offence for an unauthorised firm/person to provide financial services in Ireland that would require an authorisation under the relevant legislation which the Central Bank is the responsible body for enforcing. Consumers should be aware, that if they deal with a firm/person who is not authorised, they are not eligible for compensation from the Investor Compensation Scheme," the Central Bank of Ireland said.
Additionally Denmark's Financial Supervisory Authority has FXBTG Financial on a list of warnings issued by financial supervisory authorities in European Union countries.
Companies Office records list Garci Capital of the Cayman Islands as FXBTG Financial's shareholder. It's director is listed as Li Xiaomin, who property records also list as the owner of FXBTG Financial's registered office and address for service. This is 10 McGregor Street, Mt Roskill (pictured above, right), over which property records also show ASB holds a mortgage.
'A New Zealand government accredited financial services provider'
Interest.co.nz called FXBTG Financial's phone number three times on Friday. Each time the phone rang and rang until eventually going dead. The same thing happened when we called on Monday morning. However, a fifth call on Monday afternoon was answered. The man who answered, speaking limited English, said the manager, "Alice," was out and he did not work for FXBTG Financial. He took a message and said he'd have the manager call. She is yet to do so.
One FXBTG Financial Chinese language website here notes, in an English translation, that FXBTG Financial is "a New Zealand government accredited financial services provider." As trading products it lists foreign exchange, precious metals, crude oil, shares, and digital currency. It also carries a warning that contracts for difference, or CFDs, are high risk products.
A Google search for Garci Capital only brought up the confusing blurb below.

FMA 'engaging with' FXBTG Financial's director
FSPR records show FXBTG Financial first registered on November 11, 2013 and reregistered on November 21, 2018. So what happened?
A Companies Office spokeswoman told interest.co.nz that, after visits to FXBTG Financial's business address and subsequent correspondence, Registrar of Financial Service Providers Ross van der Schyff was satisfied FXBTG Financial was not in the business of providing financial services and thus should be deregistered.
"During the objection period, an objection to the deregistration was lodged, however, sufficient evidence was not provided during the objection period to show that FXBTG was in the business of providing financial services. The Registrar remained satisfied that deregistration was appropriate and the financial service provider was deregistered under section 18(1)(b) of the Financial Service Providers (Registration and Dispute Resolution) Act 2008 on 19 October 2018," the Companies Office spokeswoman said.
"FXBTG commenced proceedings to appeal the deregistration initiated by the Registrar. Information provided with the appeal documents were sufficient to show that the financial service provider was in the business of providing financial services at the time it was deregistered. The Registrar therefore reregistered FXBTG on the grounds that the Registrar was satisfied that FXBTG was still in the business of providing a financial service at the time of deregistration (Section 22 of the Act). FXBTG was reregistered on the FSPR on 21 November 2018. As a result of the reregistration, FXBTG ceased proceedings."
The Companies Office is under the Ministry of Business, Innovation & Employment (MBIE) umbrella.
An FMA spokesman said the FMA has received complaints about FXBTG Financial.
"At the time those complaints were received, MBIE were going through the process of de-registering FXBTG from the FSPR. With FXBTG being re-registered, the FMA is currently engaging with the director of FXBTG," the FMA spokesman said.
Problems with the FSPR
The FSPR is like a phone directory for the financial services sector. A company being registered on it doesn't mean it's actually regulated or licensed in NZ.
Anyone providing a financial service such as insurers, banks, fund managers and financial advisers, must be registered on the FSPR, which is operated by MBIE's Companies Office. The FSPR records the name, address and financial dispute resolution service membership of the provider, along with the services it's registered to provide and any licences it may have.
Trouble is the FSPR is open to exploitation by overseas based people with nefarious intentions. That's because a company can register on the FSPR if it has a place of business in NZ, regardless of where in the world its financial services are targeted or provided. This means entities can, and have, set up superficial operations in NZ through virtual offices, or by leasing an office and perhaps employing a person to provide back-office services.
These firms typically register to provide financial services that don't require licensing in NZ, such as foreign exchange, or forex, services. There's no pre-vetting by a NZ regulator, and they usually don't tend to offer financial services within NZ. These entities can, however, use their NZ registration overseas to give a false impression that they are actually regulated in NZ and trade off this country's good name.
In 2017 the FMA told interest.co.nz it had received enquiries about NZ financial service providers from 83 countries, with 340 misconduct reports received from overseas about companies registered on the FSPR. The FMA now publishes online resources about the FSPR in Chinese, Malay and Arabic as these languages reflect the regions of the world representing the biggest number of complaints received from overseas by the FMA.
The Government is planning reforms to the FSPR through the Financial Services Legislation Amendment Bill currently working its way through Parliament. 
"Some mainly offshore-controlled entities have been 'free-riding' off New Zealand's reputation for sound financial markets regulation by using their registration to imply that they are actively regulated in New Zealand when that is not the case," Commerce and Consumer Affairs Minister Kris Faafoi said when the Government issued a consultation paper in April last year. (My dissection of the Government's plan is here).
The image and text below are from FXBTG Financial's website.

*This article was first published in our email for paying subscribers early on Tuesday morning. See here for more details and how to subscribe.