The Productivity Commission's Sally Garden says the input of all Kiwis is needed to help push out the productivity frontier for Kiwi businesses, and to create a more productive New Zealand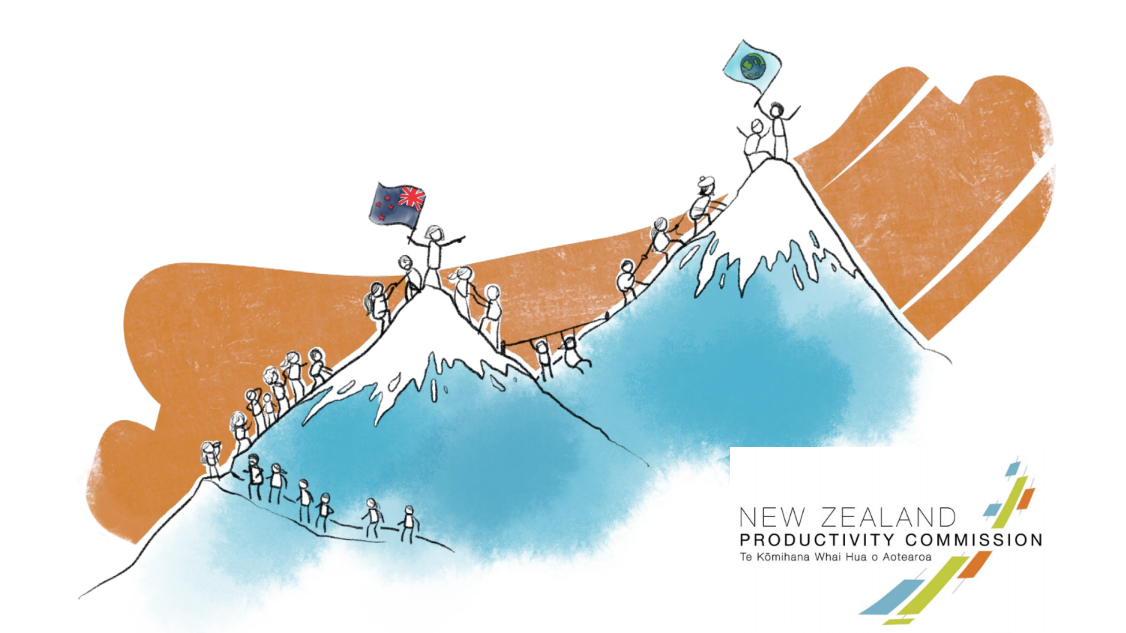 By Sally Garden*
New Zealand, like the rest of the world, is facing a very significant economic shock from the impact of COVID-19.
Based on experience, we know that recovering from this crisis is unlikely to be quick or easy. Indeed, one of the lessons of the 2008 Global Financial Crisis (GFC) is that economic shocks can have ongoing effects that hold back productivity and living standards for many years.
New Zealand weathered the GFC relatively well compared to many other countries, but the recession still took a significant toll. It triggered a sharp rise in business insolvencies, which took around five years to return to normal. And while New Zealand's productivity performance was already lagging behind other developed countries, this deteriorated even further after the GFC.
Of course, the COVID-19-related economic shock will differ to that of the GFC. The magnitude and duration of the impending global recession will depend on how successful efforts to contain the virus are. But in this new COVID-19 world there is already evidence of the massive and unprecedented challenges facing businesses in all sectors of the economy.
As New Zealand went into full lockdown five weeks ago, businesses of all stripes, all around the country, closed. The length of the lock down, and the likelihood of a severe drop in demand on the other side of it, hit many businesses hard.
Some firms – those offering essential products and services, or able to adapt their operations and ways of working – have been able to remain open. The use of digital technologies and flexible systems have been central to achieving this.
Many businesses shifted to entirely new business models almost overnight. Cafes and restaurants switched to delivering frozen meals, services (such as physio or counselling) were delivered over video platforms, and thousands of office workers in all sectors began working remotely.
With New Zealand in alert level three more businesses are allowed to operate if they can do so safely. We are likely to see even greater innovation as more firms adapt their processes to keep at least some elements of their business operational.
This fight to not only survive, but to thrive, offers a stark reminder of how important firm innovation and adaptability are.
Right now, the government is focused on supporting businesses (and the people who depend on them) to get through the immediate crisis. Providing economic stimulus and a lifeline to firms and workers is the key concern at this time, and most businesses are focussed on survival.
But once the immediate effects of COVID-19 have passed, focus will shift to how best to shorten the long sting in the tail of this crisis. Efforts will move to finding ways to support the economy to reach its full potential. And when we reach that point, let's not forget the lessons this crisis is already teaching us.
For businesses, innovation can push out the boundaries of productivity and change what is possible. Innovation is the process of converting ideas and knowledge into new products or ways of doing things.
When it comes to being innovative, there is a lot to learn from the most productive firms in the world, and here in New Zealand. These businesses are sometimes called "frontier firms".
Frontier firms develop and make smart use of new technologies and processes to improve their operations. They adopt innovative management practices, and flexible approaches to delivering their goods or services.
The innovative technologies and practices developed at the frontier can then diffuse to other firms in the economy, who can adapt and adopt them to improve their own productivity. In this way frontier firms can help to lift the productivity of the whole economy.
The government has asked the Productivity Commission to investigate New Zealand's frontier firms and what actions the Government and business can take to boost innovation and productivity.
As a first step in the inquiry, the Commission has just released an issues paper outlining what it has been asked to do, and seeking information on a number of issues. Public consultation is fundamental to this process. It wants to learn from businesses and others and to develop practical recommendations for the Government.
In the face of so much current upheaval, it is important to not lose sight of the longer-term, structural issues that drive economic and social success. There are hard times ahead for the economy, and for many of the businesses that drive its growth. Some firms, including Māori businesses, are likely to be hit particularly hard. But let's not ignore the important lessons and opportunities we can take from this crisis.
Kiwi businesses have always been innovative and adaptable, and they are showing that spirit now in full force. As the Productivity Commission moves forward with its inquiry, it needs all Kiwis' input to help it understand how to harness these attributes, push out the productivity frontier for Kiwi businesses, and to create a more productive New Zealand.
---
*Sally Garden is Principal Advisor at the Productivity Commission