The country's largest airport is taking a gloomier view than international observers of how long it will take global travel to recover from the Covid-19 pandemic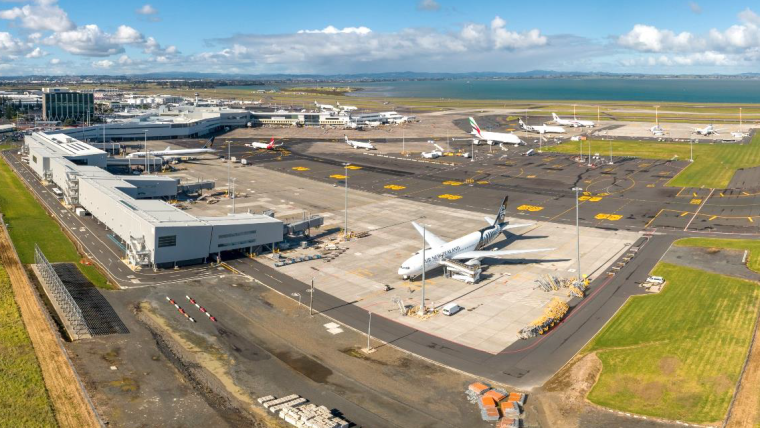 The country's largest airport company is taking a gloomy view of how long it will take for international travel to return to normal after the impact of the Covid-19 pandemic.
In announcing a 63% drop in profits for Auckland Airport on Thursday, chief executive Adrian Littlewood said that with so much uncertainty, it was "prudent" to adopt more conservative planning assumptions than either the International Air Travel Association (IATA) or Standard & Poor's, which are forecasting a full recovery of international travel in approximately three years.
"At this stage, we think a full recovery could take longer," he said.
"However, we are hopeful that domestic travel will return to normal comfortably within two years."
Littlewood said with Australia being our largest international market, Auckland Airport was also hopeful that short-haul Tasman and Pacific Island travel will resume sometime in 2021, "with a full recovery of both these markets occurring before long-haul international travel returns to normal".
Because of the high uncertainty around the recovery of international passengers and its "strong impact" on Auckland Airport's commercial performance, combined with the return of nationwide restrictions on people movement due to Covid-19 the company has suspended underlying earnings guidance for the 2021 financial year.
"We will reassess this decision at the October annual meeting and again at our interim results in February 2021."
The company released the following key data for its full year performance to June 30, 2020:
• Total number of passengers decreased to 15.5 million, down 26.5% on the previous year. International passenger numbers (including transits) were 8.5 million while domestic passenger numbers were 7 million
• Operating EBITDAFI was down by 53.1% to $260.4 million
• Reported profit after tax was down 63% to $193.9 million
• Underlying profit after tax was down 31.4% to $188.5 million
• Earnings per share was down 64.5% to 15.2 cents per share and underlying earnings per share was also down 34.7% to 14.7 cents per share
• Revenue was down 23.7% to $567 million
• No final dividend will be paid
Littlewood said Auckland Airport's capital investment in the 2021 financial year will be focused on advancing existing roading infrastructure projects; delivering core airfield renewals such as slab replacement and apron works; upgrades to the baggage system; and completing pre-leased property developments. Capital expenditure for the 2021 financial year is expected to be between $250 million and $300 million.
"Auckland Airport will continue to play a critical role in connecting New Zealand to the world, and this is only possible thanks to the support of our investors and the ongoing commitment of our people, who have done us and New Zealand proud throughout this crisis."
Due to the significant fall in passenger numbers and the scaling back of the organisation's infrastructure development programme, Auckland Airport had by June 30 made a 25% reduction in the number of staff and contractors employed by Auckland Airport.
Earlier it shored up its finances with a hefty $1.2 billion capital raise. This followed the decision to put various expansion projects on ice.