Monthly Xero Small Business Insights data series showed promising signs for revenue and employment overall in July, before Auckland's August Level 3 lockdown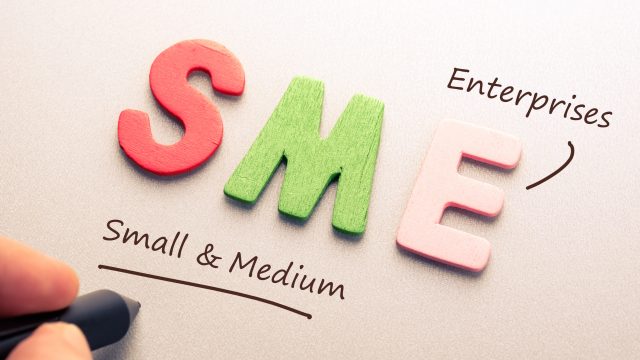 The data in Xero's latest monthly Small Business Insights series shows New Zealand small business revenue down 1.8% in July year-on-year, with small business employment continuing to rise.
Craig Hudson, Xero's managing director for New Zealand and the Pacific Islands, said whilst these were promising signs Auckland's COVID-19 Alert Level 3 lockdown during August will impact the small business economy.
Hudson said it was encouraging that small business employment continued to rise during July, up 0.8%, to be just 1.7% below the pre-COVID level, and small business job numbers have recovered 3% since the April low point.
"Since bottoming out during April's Alert Level 4 lockdown, we saw a steady upward trend during May and June across both small business revenue and employment figures. Looking at the data from July, we're starting to see the recovery level out and return close to the numbers from 2019," said Hudson.
"These are promising signs but we know Auckland's second lockdown in August will impact the small business economy."
Xero's Small Business Insights is based on anonymised, aggregated data from "hundreds of thousands" of businesses. Xero provides a cloud-based accounting software service for small businesses and their advisors. Xero's June Small Business Insights showed revenue at New Zealand's small businesses had rebounded to June 2019 levels.
Of the July data Hudson said it was important to remember the figures are an average representation.
"It's clear that a number of businesses, industries and regions are still suffering from the economic impact of COVID-19. Revenue figures show some industries up, while professional services take a hit. During July, overall small business revenue dropped 1.8% below revenues for a year earlier. Despite this, certain industries saw revenue up year-on-year. For example, revenues for both hospitality and retail were up 6% compared to a year ago, and the manufacturing sector recorded a 13% growth in revenue year-on-year," Hudson said.
"These results could reflect pent up spending demand as New Zealanders emerged from lockdown, as well as a returning level of confidence in getting out and spending locally in shops and restaurants as the country almost completely removed health restrictions."
Professional services, including accounting, marketing, legal and other office based professions, experienced a 17% year-on-year revenue drop in July, according to the Xero data.
"The majority of professional service firms are small businesses. July's insights reflect an unwinding of the steady recovery in revenues seen in this sector during May and June, after revenues were 21% down on year ago levels in April," Hudson said.
He noted there's often a lag for revenue declines in professional services because these firms experience a delayed knock on effect from changes in other sectors.
Meanwhile, Hudson said across the country small business employment figures continued to rise, getting to just 1.7% below their pre-COVID level. There is, however, divergence across different industries.
"Compared to the first week of March, pre-COVID, hospitality jobs were down 8.5% at the end of July. Furthermore, the real estate and professional services sector also saw falls during this period, dropping by 4% and 3.2% respectively."
'It remains imperative... that those who can shop locally and pay their bills on time'
Hudson said retail jobs increased 2.2% by the end of July. However in the tourist hotspot of Queenstown, employment figures remained significantly lower, recording a drop in jobs of 5.7% between the beginning of March and the end of July.
"During July, the ongoing closure of the international border to non-NZ residents continued to hit Queenstown hard. Year-on-year, small business revenue in the city during July was down 12.8%. Despite increased activity during the school holidays in July, the lack of international visitors to Queenstown and the wider Otago region are impacting the local businesses significantly," said Hudson.
"Furthermore, the reintroduction of Alert Level 3 to the wider Auckland region and Alert Level 2 to the rest of Aotearoa in August is likely to have impacted small business owners and employees. Therefore it remains imperative to our nation's economic recovery that those who can shop locally and pay their bills on time, in order to support their local community and the businesses within it. Keeping money circulating in our economy will help to keep more people employed and more shop fronts open for longer."