Labour promises to extend Small Business Cashflow Loan Scheme by three years, extend the interest-free period on loans to two years, and explore more permanent ways the govt can provide SMEs with finance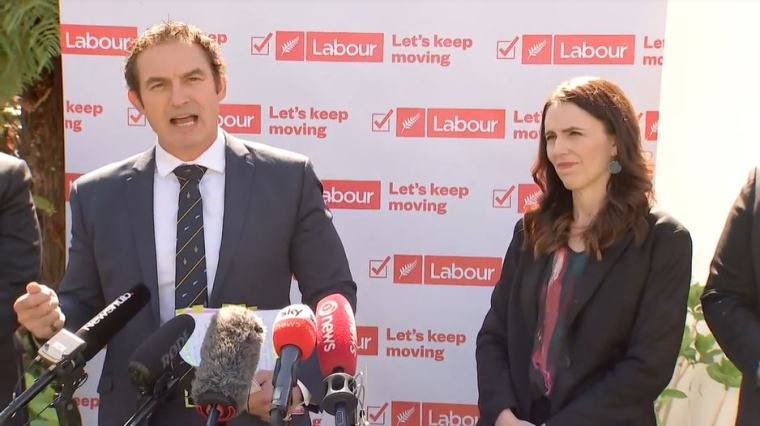 Labour is pledging to make the Small Business Cashflow Loan Scheme more accessible for a longer period of time.
It's campaigning on giving "viable" businesses until December 31, 2023 to apply for unsecured loans under the scheme, administered by the Inland Revenue. The deadline for applications is currently December 31, 2020.
Should it get elected into government, Labour is also promising to extend the interest-free period of loans under the scheme from one year to two years.
It wants to enable businesses to use the loans for investment in new equipment or digital infrastructure, or to help them adapt to the impacts of Covid-19, rather than limiting use to core operating expenses (rent, insurance, utilities, etc) as is currently the case.
Finally, it is committing to investigating more permanent ways the state could provide small businesses with finance. This could include repurposing the Small Business Cashflow Loan Scheme, setting up a 'Small Business Growth Fund', establishing a micro-finance company for small businesses, or expanding the mandate of the Venture Investment Fund.
Under the Small Business Cashflow Loan Scheme, businesses can get a loan of $10,000. The size of the loan can be extended by $1800 for every full-time equivalent employee the business has, up to 50 employees. So, the maximum available is $100,000.
Should Labour advance its policy, loans would be subject to 3% interest when the interest-free period expires. This interest would be charged from the date the loan was drawn down, as is the case now.
Labour would retain the current requirement for the loan to be repaid within five years of it being taken out.
It would update the terms of existing loans under the scheme to in line with the revamped scheme.
For a business to be deemed "viable", its directors or owners generally need to have good reason to believe it's more likely than not the business or organisation will be able to pay its debts as they fall due within the next 18 months.
When the Small Business Cashflow Loan Scheme was launched in May, it was only due to be available for a month. However, the popularity of the offer saw the deadline extended from June, to July and finally to December.
Minister for Small Business Stuart Nash in June told interest.co.nz he was taking to Finance Minister Grant Robertson about making the scheme permanent.
By the first week of September, around 94,500 small businesses had borrowed almost $1.6 billion under the scheme. The average loan was around $16,500. Most of the businesses employ five or fewer staff.
Labour said in its policy document: "As the recovery continues, ongoing uncertainty means businesses will continue to need financing to cover lower than expected sales and to ensure they are resilient."
In advice provided to the Government in March, Treasury emphasised the fact large corporates with good credit risk have larger bank facilities they can draw down on than small businesses.
Treasury said that as at December 2019, 36% of large corporates' approved bank loans remained undrawn, whereas only 6% of small to medium-sized businesses' balances were undrawn.
Digital training vouchers
In a separately policy aimed at small businesses, Labour is promising to fund $2,500 of free training for 30,000 small businesses through a new "Digital Training" voucher.
The voucher would cover fees for short-courses or training in digital technology or for support to assess their use of digital technology and develop a digital action plan.
The voucher would be targeted at businesses with up to 20 employees over the next two years.
Labour expects the training to be provided by chambers of commerce, "regional business partners", or industry bodies.