Minister for Small Business Stuart Nash says he has held a preliminary discussion with Finance Minister Grant Robertson about making Covid-19 emergency SME loan scheme permanent, but there'd be a lot of work ahead if this was to happen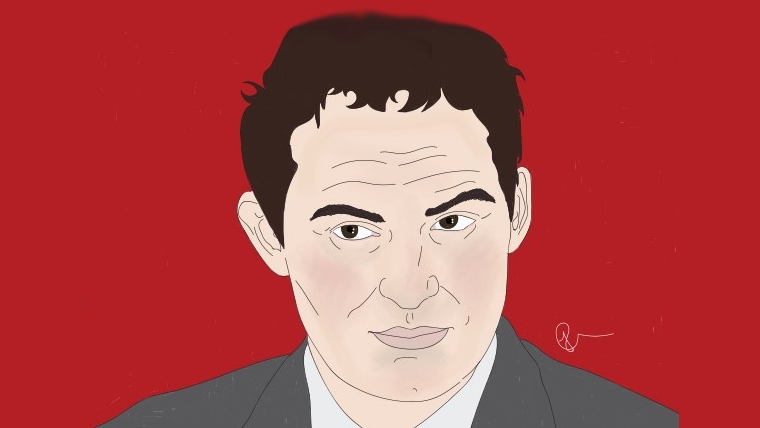 By Gareth Vaughan
Minister for Small Business Stuart Nash is not ruling out the Covid-19 emergency Small Business Cashflow Loan Scheme, or a version of it, becoming a permanent fixture, but says a lot of work would need to be done if this was to happen.
"What I will say is that the Minister of Finance [Grant Robertson] and myself have had a preliminary discussion around this," Nash told interest.co.nz. "And obviously in the end the Minister of Finance is the one who would sign off on this policy, if not cabinet, and he has not said 'absolutely not'." 
"So he has not closed the door on it. He is open to it, but it would need a lot of work. And we would need to really define the parameters to, not eliminate risk, but to provide some form of value proposition that small businesses would take this up over and above going to a bank, [and] also understanding the gap in the market that this was trying to fill," says Nash, adding he believes he does understand the gap.
In March Robertson announced the Business Finance Guarantee Scheme, through which the Government underwrites 80% of individual bank loans on lending worth up to $6.25 billion to small and medium sized enterprises (SMEs). On May 1 the scheme was tweaked with agricultural businesses, which had been excluded, included, and the requirement for a general security agreement under the scheme removed. However at the same time the Government also unveiled the Small Business Cashflow Loan Scheme through which firms with 50 or fewer full-time staff can borrow up to $100,000 of unsecured lending through a scheme that's administered by the Inland Revenue Department (IRD). The loans are interest free if they are repaid within a year. Thereafter an interest rate of 3% will be charged for a maximum term of five years, but repayments won't be required for the first two years.
When announcing the Small Business Cashflow Loan Scheme, Robertson said the Business Finance Guarantee Scheme wasn't meeting businesses' needs nor the Government's expectations. And businesses were complaining they were struggling to get loans under the scheme.
As of Monday, $86 million had been lent through the Business Finance Guarantee Scheme to 503 customers, according to the New Zealand Bankers' Association. At the same date, loans approved and disbursed through the Small Business Cashflow Loan Scheme totalled almost $1.218 billion, to 71,626 applicants with an average dollar value of loans approved of $16,998.33, IRD says. 
What is IRD's role? And what about Kiwibank?
Nash notes that IRD "was not set up to be a bank," but has high praise for IRD staff describing them as "exceptional." Nash is also Minister of Revenue.
"The way that Inland Revenue stood this up in about two weeks was just phenomenal," he says.
"If it's going to be permanent in its current format then we've got to have a good question around what is the role of Inland Revenue. Obviously the primary role is to collect revenue for the Government, that goes without saying, But do we want to expand its mandate into being a bank or is there a better vehicle?"
"Obviously we [the Government] own Kiwibank but that has to operate under a commercial mandate. And so whether this [the Small Business Cashflow Loan Scheme] becomes permanent or morphs into something more aligned with the Canadian model, is something that I am very keen to explore. But no decisions have been made yet," says Nash.
Asked whether offering SME loans via Kiwibank, and potentially other banks, with some sort of government guarantee might be possible, Nash was sceptical.
"The Minister of Finance and the Government thought that we had sort of set this up when we went for the bank loan [business finance] guarantee scheme. And we thought they wouldn't operate a business as usual model and they would get money out the door really quickly ... As it turned out it didn't work out that way."
Nash says feedback he got was the process was too slow for SMEs needing immediate cash, banks wanted security, and banks were offering other types of loans.
"Banks were using customer contacts to really up-sell their own product and weren't selling the government's product in a way that we thought they were going to and meet our expectations," says Nash. "So if it was to be done through the banks then I think there would have to be some very, very serious conversations held."
The Government last week extended the deadline for applications for the Small Business Cashflow Loan Scheme to July 24 from June 12. Asked whether the deadline could be extended again, Nash says "never say no on that." The initial extension was made because "it was so successful," he says.
'Naive to say every business will pay their loan back'
Nash says there's no cap on the total amount of lending that could be done through the Small Business Cashflow Loan Scheme. Asked about the outlook for losses to the taxpayer from the scheme, Nash says "we always knew there were companies we give this money to that will fall over." 
"I would be absolutely naive if I was to say to you that every single business that we've lent to is going to pay it back. We know that's not going to happen. We've always been clear we're not in the business of saving every single company. But what we have been clear about is we'll do our utmost to ensure that those that are viable have the best opportunity to survive. And that's what this is about," says Nash.
"And if firms borrow the money in good faith and then for some reason they fall over, that is the economic reality in which we are living."
"The political risk is at some point someone's going to say '15% or 20% of the companies that the government lent money to cannot pay it back therefore the government has lost this amount of money.' I look at it quite differently. If we'd given a whole lot of money as grants then people would've taken it because it was free money. In this case businesses had to take a good hard look at whether they needed the money and what they were going to spend it on. And they had to think about the level of uncertainty they were prepared to manage under, and the debt that they were prepared to take on, and make a conscious business decision. But if they don't make it through then that's the economic reality of a post Covid recovery economy."
The Australian government has offered small businesses grants in response to Covid-19.
If the Government ultimately moves ahead with a permanent version of the Small Business Cashflow Loan Scheme with the government as a banker, Nash says a good look will need to be taken at the parameters of such a loan scheme, including the potential for secured lending.
"But for me, doing what we're doing in terms of unsecured loans, is attractive for the 21st century environment," Nash says.
Twenty recommendations
Last year the Small Business Council, established by Nash to provide strategic advice on the small business sector, issued the New Zealand Small Business Strategy including a list of 20 recommendations. Nash says pre-Covid-19 there was a work programme in place working through the recommendations. These have included business friendly tax changes last year, and again this year. The Government also moved to speed up late payments to small business from big business and government departments.
Last December Nash announced access to finance for small businesses would be facilitated via a new online tool, Funding Explorer. This interactive resource, in partnership with banks and accountants, would help business owners identify the right finance options for their circumstances
"When Covid came along everything went out the window, but not in a bad way," Nash says.
Four of the Small Business Council recommendations related to finance and funding for SMEs, and the Covid-19 crisis has seen the introduction of the Small Business Cashflow Loan Scheme.
Meanwhile Nash says he wants New Zealand to be the most digitised small business country in the world. Because he chairs an OECD working group on digitalisation for SMEs, Nash says he has good oversight of what other countries are doing.
"I think we have a chance to be the leader in digitising our small business," Nash says, including the agriculture sector and tradies, by making good use of data generated by the businesses themselves. Nash is also enthusiastic about the opportunities open banking could offer SMEs.
According to the Ministry of Business, Innovation & Employment, Statistics New Zealand data shows businesses with less than 20 employees account for:
97% (487,602) of all enterprises
29% (599,880) of all employees
an estimated 26% of New Zealand's Gross Domestic Product.
*This article was first published in our email for paying subscribers early on Friday morning. See here for more details and how to subscribe.