Govt to write "viable" small businesses loans of up to $100k depending on how many employees they have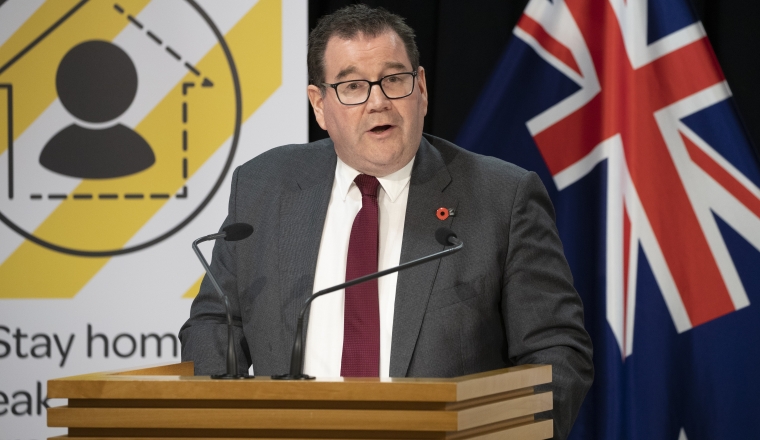 Taxpayers will lend "viable" firms that employ 50 or fewer full-time staff loans of up to $100,000 under a new "Small Business Cashflow Loan Scheme".
Legislation authorising the Inland Revenue to administer the scheme was passed on Thursday.
Providing more detail on Friday, the Government said it will loan firms $10,000 each. The size of these loans can be extended by $1800 for every full-time employee the firm has. Here's an example of what this will look like:
The loans will be interest free if they are repaid within a year. 
Thereafter an interest rate of 3% will be charged for a maximum term of five years. Repayments won't be required for the first two years.
The Inland Revenue will start taking applications on May 12. At this stage, it will only take applications for a month. This window will be reviewed.
The loans can be used for core business operating costs (including, but not limited to, rent, insurance, utilities, supplier payments, or rates), and will be available to any ongoing business with the purpose of supporting it to remain a going concern.
The benefit of the loan cannot be passed through to the shareholders or owners of the business, for example, by a dividend or a loan to the shareholders or owner.
Businesses will have to declare they are "viable", use the money for core business operating costs and enter into a legally binding loan contract.
Asked by interest.co.nz how the Inland Revenue will assess credit risk, Finance Minister Grant Robertson noted that Inland Revenue already has a lot of information about businesses, making it well-placed to do these assessments. 
He said borrowers will be audited and the Inland Revenue will be given more resource as it takes on this new task. 
Robertson couldn't put a figure on the value of loans he expected businesses to take up. 
This scheme is distinct from the Business Finance Guarantee Scheme, through which taxpayers are underwriting 80% of individual bank loans to eligible SMEs. 
Robertson said it was necessary for the Government to write businesses loans directly, in addition to underwriting bank loans, as the latter isn't meeting businesses' needs nor the Government's expectations. 
He is changing the rules around the Business Finance Guarantee Scheme so more businesses are eligible. Banks can now lend to agricultural businesses under the scheme and can provide unsecured loans. For more information, see this story.
Robertson said: "We are targeting this [Small Business Cashflow Loan] scheme to those who have a viable business but have been put in a position of not generating any revenue. These kinds of terms are not available anywhere else.
"We are committed to sharing the burden of the impacts of COVID 19. As a responsible Government we must ensure we are using taxpayer money carefully as we provide support for business."